Former Congressman and New York Megachurch Pastor Floyd Flake Confesses 'I Didn't Like Politicians'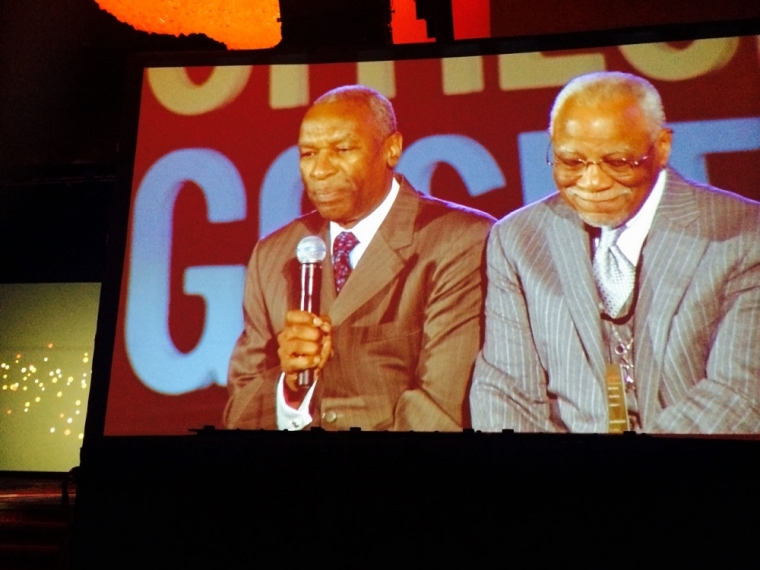 NEW YORK — Rev. Floyd Flake, senior pastor of the Greater Allen A.M.E Cathedral of New York, who spent 11 years in Congress batting for a better life for constituents in his church community, confessed Thursday that at one time, he "didn't even like politicians."
That past peeve, which he shared while explaining how he got into politics with about 1,500 church leaders and ministry workers at the fifth annual Movement Day gathering in New York City Thursday, never stopped him from engaging in civic leadership to better serve his community.
"I had never run for public office, never thought about it. As a matter of fact, I didn't even like politicians back then, but I got into the race and one Sunday morning I announced to the congregation that I was running," explained Flake.
He noted, however, that the decision didn't come without controversy.
"My wife (Elaine) showed up between the 8 o'clock and the 11 o'clock service and said, 'no you didn't.' So it was an interesting moment. And she asked, 'why would you run for Congress?' I said, 'well, we'll talk about it when we get home.' She said, 'we going to the office to talk about it now,'" he continued.
"So we went to the office, we talked about it and the next day the paper wrote a story: 'Flake Flip-Flops — at one service he said he was running, the next service he said he wasn't.' Then when we finished the conversation she said, 'now you have to run.' So all of us brothers up here knows what it's like to have a wife who is in charge," he quipped. "I did what I knew was a necessity."
The necessity Flake highlighted in his address, however, was the need for pastors to be tangible agents of change beyond just a sermon when the circumstances require it.
And he explained that when he first came to New York to do ministry in the 1980s the circumstances required him to engage with city leaders.
"I came out of Boston University from dean of students to take a position in New York, and I realized that our young people were not learning and there was a necessity for us to make some kind of changes," he said.
"And so I took the education experience and said I'm going to try to see if there is a way we can get the drug dealers out. Give some sense of opportunity to people to live in this community, be happy in this community again, try to get rid of the drug dealers," he explained.
"I went to [New York] City Hall and counted up about 300 empty lots and decided that I would start out my ministry by making sure people had good living standards. And so Mayor [Ed] Koch, who was the mayor at the time, I talked to him about building homes," Flake said.
"My desire at that point was just raising the living standards, trying to make a better community for us to live in. And as time went on, my wife decided we wanted to do something in education. We both are educators, we wanted to build a school, so we took a particular lot on a corner, built a school and [it] became one of the greatest schools. A nice school, according to some of the mayors, the last mayor in particular," he added.
According to the Greater Allen A.M.E. Cathedral's website, as a result of Flake's work in his community, the church and its subsidiary corporations now operate with an annual budget of over $34 million.
It further noted that the church "also owns expansive commercial and residential developments; a 600-student private school … and various commercial and social service enterprises, which has placed it among the nation's most productive religious and urban development institutions. The corporations, church administrative offices, school, and ministries comprise one of the Borough of Queens' largest private sector employers."
"The bottom line comes when you're in a community, you look at a community and you see all of the possibilities and the promise that it has and you see some levels of deterioration, I do believe that you cannot stay in your church and merely preach to people on a Sunday morning," Flake asserted.