Former domestic abuser, survivor work to eradicate domestic violence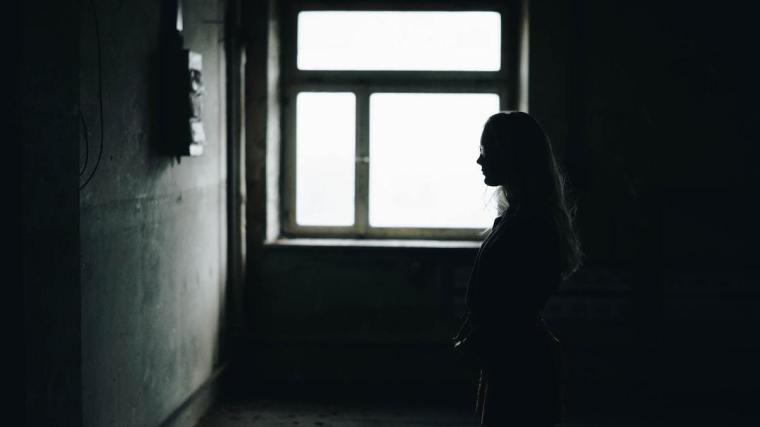 Two individuals who hit "rock bottom" in their lives by either committing or experiencing domestic abuse have turned their lives around and established programs designed to help prevent others from experiencing the same fate.
Both Michael Clark and the Rev. Linda Thomas credit their respective relationships with God for giving them the strength they needed to overcome their difficult situations. Clark founded The Ananias Foundation, which is designed to help "individuals who have committed acts of domestic violence to stop hurting the ones they love," while Thomas established a domestic violence ministry at her church and has teamed up with state and local officials to provide resources for victims of domestic violence.
In an interview with The Christian Post, Clark, who uses a pseudonym to protect the anonymity of his family, detailed how he transformed from a domestic abuser to an author committed to eradicating domestic violence. He also explained how the Ananias Foundation, a web-based ministry targeted at individuals who commit acts of domestic violence, came about.
"In 2005, I was married to my second wife and we had a blended family," he recalled. "We each had two kids and they were all teenagers. We had been married just a couple of years at that point. In putting our families together and having a busy household and teenagers in the house, there was a lot of stress and a lot of changes and my wife at the time, we were still learning about each other and learning how to negotiate our relationship and we didn't do it well."
"I didn't respond to those challenges very well when I was responding violently to things that were happening in our relationship," Clark admitted. "There were times when my wife would say something really hurtful, I would respond by slapping her, one time I pushed her into a closet, pulled her hair."
"It wasn't necessarily physical violence but things like pounding my fist on the table, slamming doors, shouting at the top of my lungs, these things aren't technically considered domestic violence but they're still damaging to a relationship and intimidating to a partner and therefore, not good for our relationship."
Clark explained that while committing the aforementioned acts of domestic violence "absolutely did not make me feel better," he would frequently find himself in tense situations where he would "respond in a way that was abusive and very damaging to my wife and to our relationship." He attributed the impulse to inflict physical or emotional harm on his wife as a result of "not having good emotional control in those situations."
Eventually, Clark's acts of violence landed him in the criminal justice system. He spent two nights in prison on two separate occasions and was mandated to attend a batterers' intervention program. Clark's run-ins with the criminal justice system also had professional repercussions, as he was demoted from his position at work shortly thereafter.
Clark found the batterers' intervention program unhelpful because it was "built around the ideology that we men are violent because we think we're superior and entitled," a message that did not resonate with him. He did, however, find counseling helpful in identifying the underlying emotions that led him to commit acts of domestic violence, specifically a concern that he was not "lovable."
Describing himself as a formerly "intermittent church attender," Clark detailed how going back to church caused him to adopt a dramatically different worldview: "Going to church and hearing this message that God loves me, accepting that and believing that changes me. I'm far less concerned about what people think, including my partner."
"I don't have to worry about rejection and abandonment because I know God has always been with me, understanding how God sees me and accepting my identity as His beloved child really was a game changer in how I thought and also how I could think about those situations."
Like Clark, Thomas credits her faith with helping her get through the most difficult time in her life, specifically citing the influence of Pastor John Jenkins and First Lady Trina Jenkins of First Baptist Church of Glenarden, located in Prince George's County, Maryland, outside of Washington, D.C.
"I stand before you healed, restored, and free from all abuse," Thomas told CP.
In spite of achieving academic success, Thomas hit "rock bottom" when she found herself trapped in an abusive relationship: "I graduated with honors, earned a scholarship to college, completed thedean's list my first semester, fell in love, married a young man and nine months later delivered my daughter with a black eye."
As Thomas explained, domestic violence is a widespread issue that affects both genders: "We know that while women are the majority of survivors, there are also men who are survivors of abuse. According to the National Coalition Against Domestic Violence, one in four women and one in seven men have been victims of severe physical violence will experience some sort of physical violence within their life."
Domestic violence during COVID-19
The issue of domestic violence is a cause of particular concern as the United States grapples with the coronavirus pandemic. The National Domestic Violence put together a report that tracked "how COVID-19 impacts victims and survivors of domestic abuse." The report is based on data collected from Mar. 16, around the time that many states began implementing stay-at-home orders to curb the spread of the disease, to May 16, 2020.
As the report noted, "External factors that add stress, isolation, and financial strain can create circumstances where a survivor's safety is further compromised—this pandemic has elements of all three. Even more concerning, shelter-in-place orders meant that many would be in closer and more frequent proximity to their abusers."
The report highlighted the many challenges faced by victims of domestic abuse during the pandemic. For example, "a caller said they could not file paperwork to remove the abuser from their home, because courts are closed due to COVID-19."

In another case, a caller "had tested positive for COVID-19, and the abuser was using isolation to keep them from contacting family." The abuser also threatened to deport the victim, who is currently in the process of becoming a U.S. citizen.
Compared to March 2019, the hotline's contact volume decreased by 6% in March 2020. The hotline predicted that a decrease in contact volume would take place during the stay-at-home orders since "survivors would feel less safe reaching out for support because of being in such close proximity to the abusive partner."
However, contact volume increased by 15% in April 2020 compared to April 2019. The Hotline attributed this to the relaxing of shelter-in-place requirements. Overall, there was a 9% increase in the total number of contacts received by the hotline during the two-month period compared to the same time in 2019.

According to Thomas, the pandemic has had an impact on the frequency of domestic violence in her community: "The county has seen an increase in domestic violence cases since the beginning of the coronavirus pandemic as victims are forced to stay at home with their abusers."