Former Lesbian Candidate for United Methodist Ordination Undergoing 'Gender Transition'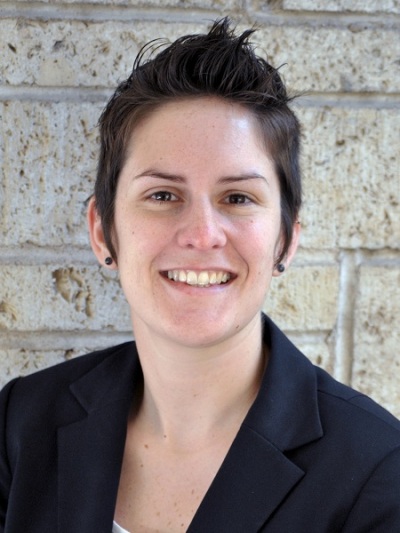 A former lesbian candidate for ordination in the United Methodist Church has recently announced that she has undergone a "gender transition."
Mary Ann Barclay, a Texas resident who recently garnered headlines for purportedly being barred from ministry over her sexual orientation, announced earlier this week that she was transitioning to "a non-binary person."
"I am so thrilled to share that this past Friday I was able to have 'top surgery' to help me live into my self and my body better. This was, of course, a surgery I have thought about long before coming out as genderqueer," said Barclay, who now abbreviates her first name to M.
"I know many folks are only used to connecting such surgeries with female to male transitions or vice versa, but that is not my journey. I will be taking hormones for a short period of time which will affect my voice, and then I will be done with the physical aspects of my gender transition as a non-binary person."
In her statement, which was also posted on her Facebook profile, Barclay described the process as "nothing short of liberating for me."
"While surgery and/or hormones are not for all of us, they are for some of us," continued Barclay, adding that "I share my story as one of many possibilities of what it means to live under the trans umbrella."
Born Mary Ann Kaiser, M was certified as a candidate for deacon in the Alabama-West Florida Annual Conference in 2008.
M then earned a Master of Divinity at the United Methodist-approved Austin Presbyterian Theological Seminary in Texas, and worked with the Austin District Committee on Ordained Ministry.
Last year, Kaiser had her candidacy rejected without a hearing by the Board of Ordained Ministry for the UMC Southwest Texas Annual Conference, allegedly because of her being a lesbian.
Many took issue with the board rejecting Kaiser without the usual process, which includes a hearing with the candidate.
According to the UMC Book of Discipline, homosexuals can be ordained provided they are not in a same-sex relationship.
Organizations, like the Reconciling Ministries Network, argued that Kaiser had been rejected solely because of her sexual orientation.
Other groups, including the Institute on Religion and Democracy, countered that Kaiser was indeed in a same-sex relationship, as she eventually took her partner's last name of Barclay.
Eventually, via an order from the denomination's highest court, the United Methodist Judicial Council, the conference bishop issued a decision ordering that the board reconsider Barclay.
In May, the board rejected Barclay's candidacy for ordination. According to a blog post by Barclay, the issue of her sexual orientation did not come up in the hearing.
"Today the board voted not to move me forward in my ordination process because they felt I failed to articulate my understanding of the 'Lordship of Christ for the world,' the particular role of ordination, and a failure to communicate my 'internal call,'" wrote Barclay.
"My sexual orientation never came up in the interview. I can't help but wonder how their perception of my sexuality influenced their thinking."
After the controversy, Barclay eventually became the associate director of communications for Reconciling Ministries Network.
On the pro-LGBT Methodist group's website, the biography page for Barclay no longer identifies M using feminine pronouns, but uses "they" instead.
"While later attending seminary at Austin Presbyterian Theological Seminary, they worked as a hospital chaplain and volunteered in local advocacy efforts. Since, they have served as justice associate and youth director at University UMC in Austin," reads the biographical information in part.