Former NFL Linebacker Says Team Bible Study Helped Transform His 'Hopeless' Marriage (Interview)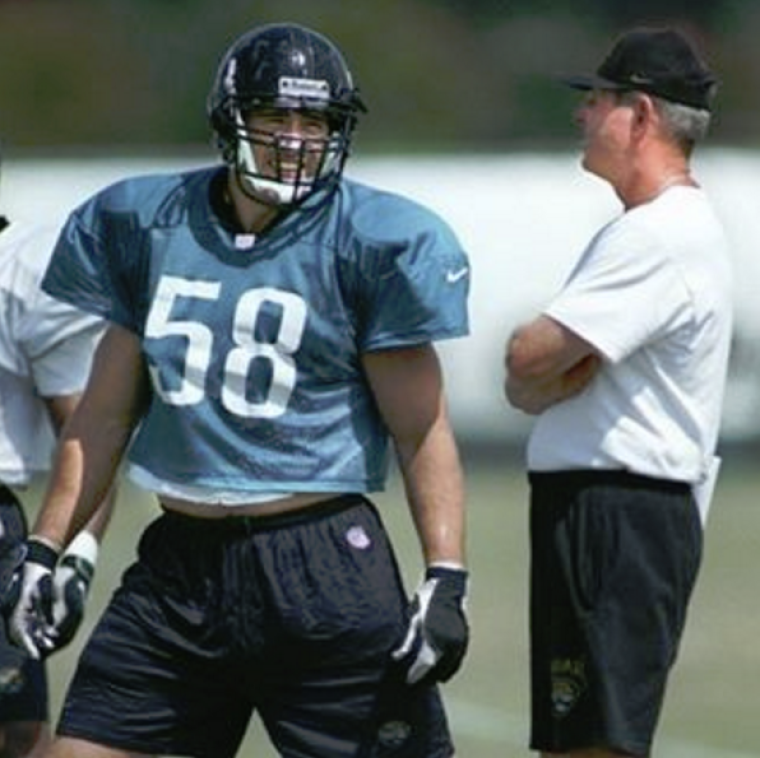 Former NFL linebacker Bryan Schwartz, who played five seasons with the Jacksonville Jaguars and now runs a ministry that helps transform the marriages of others, says that it was a team Bible study in the 1996 offseason that jumpstarted a transformation in his "hopeless" marriage.
Schwartz, who was a second round draft pick in the 1995 NFL Draft, and his wife, Diane, told The Christian Post in an interview on Monday that they had serious concerns about the direction their marriage was headed in at the end of Bryan's first NFL season.
The Schwartzes admitted that there was a "darkness inside" of their marriage. Diane explained that since they were married so young, they thought that the glamour and money of a big NFL contract and the lifestyle that came with it was going to help them lunge out of the darkness.
But by the end of Bryan's first season with the Jaguars in December of 1995, it was apparent that something was still missing.
"We thought that [the contract] was going to fix our internal struggle and when it didn't at the end of that first season, both of us were like hopeless," Diane Schwartz told CP, adding that she was 23 and pregnant with their first daughter at the time. "Is this our marriage? Is this what we are going to bring a child into?"
Bryan Schwartz added: "I remember getting done with my last game in my rookie season. I had a great game and was sitting in front of my locker and knowing that we are heading into the offseason."
"I was wondering, 'Is this it? This is the height?'" he recalled, adding that he felt "helpless" even though he had money and fame. "It was like everything we had gotten amplified the darkness on the inside of us."
That offseason, Diane and Bryan were invited to attend a team Bible study hosted by the Jaguars' starting quarterback, Mark Brunell. After some convincing, Diane, who grew up in a Catholic home but never really developed a personal relationship with the Lord, encouraged a reluctant Bryan to go with her to the Bible study.
"I really didn't have any sort of faith at all," Bryan said.
Although he was nervous about going to the study, Bryan said he was comfortable in knowing that he would be there with his teammates and buddies. Unlike other occasions in which Bryan hung out with his teammates, there was a powerful message delivered that night that stuck with Bryan to this day.
"I was sitting there and this gentleman was just preaching the Gospel about who Jesus is. Honestly, the Scripture he used was in Revelation 3 — 'Because you are neither hot nor cold, but because you are lukewarm, I will spit you out of my mouth,'" Bryan recited. "That was my first Gospel message. But the way he presented it made sense."
"I was sitting there thinking that 'I am not even cold or know this Jesus that he is talking about. This can't be good,'" he continued. "At the same time, he is talking about how God sent Jesus to perform for us, take our place and die for us, take our punishments. When I was hearing those words, that was really what I was searching for — How do I deal with guilt? How do I deal with my shame? For me, I felt simultaneously deeply convicted that I was a mess and needed help and at that same time, I knew I was loved. That was the good news of the Gospel — there is hope no matter who you are or where you are at. It is never too late."
The next day, Bryan and others who gave their lives to Christ went to get baptized. Although Diane wanted to, she was experiencing sickness that she later discovered was early labor pains. She gave birth to her first daughter about 36 hours later.
"The thought of being able to start fresh and welcome our first child in and my past being redeemed, how could we not say yes to that?" Diane said. "The team Bible study was definitely the moment that we surrendered our lives to Jesus and said, 'We can't do this on our own anymore.' It was really when we submitted our hearts to the Lord."
Today, the Schwartzes have seven children, all of whom are homeschooled. The couple spent much of the last decade planting churches and ministering. Not only was Bryan a pastor at a church in Colorado, but he also led the chaplaincy program for the Colorado Rockies Major League Baseball team before they moved back to Jacksonville in the last couple years.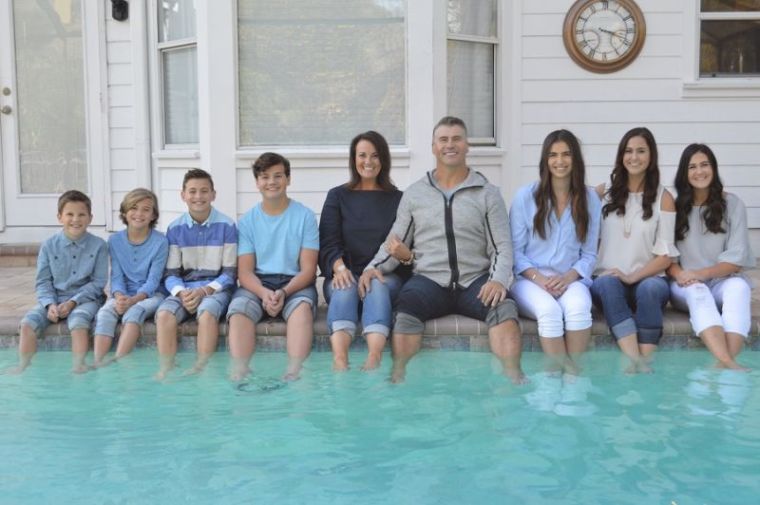 Now, Diane and Bryan run a nonprofit called #FamilyGoals, which is devoted to helping leaders in business, sports, and the church transform their marriages. Diane said the inspiration for the ministry came through seeing the impact and ripple effect that occurred due to their friends' separations and divorces.
The Schwartzes and their ministry were featured on a recent episode of the Dove Channel's "Frankly Faraci."
Bryan explained that the ministry initially started when they began having couples come to their home for "coaching" sessions.
"We started under the radar," Bryan said. "We would have people come into our home and our environment and by the time they would leave, we would see some amazing things and able to minister and teach the Gospel."
"People come into our environment and see that it is possible. Sometimes people are hopeless and sometimes don't see a picture of perfection," he added. "We are not perfect and don't give a picture of perfection but we do give a picture of hope. In the right setting, gameplan, the tools, you can learn how to be a great husband and a great wife, learn how to be great parents and do it God's way."
The couple explained that they have had over 50 couples come to their home for coaching sessions but now they have a "strong conviction" to bring their ministry into a more "public realm."
"We wanted to make a great impact on this world. Of course, in the kingdom of God but also in our culture at-large," Bryan asserted. "We got reached in a locker room basically. I know it was a Bible study but the Gospel came into the locker room. We believe in reaching out to the culture because the needs in the family right now are massive."
Diane said that the goal of the nonprofit is to reach out to the "locker rooms, board rooms and different places that sometimes aren't going to let you in because of their legal ramifications."
Bryan explained that they are developing a curriculum that will help couples set goals for their marriage. The couple has also developed a 34-page playbook for marriages. The playbook helps families evaluate their current situations, establish a vision and goals and develop a plan to reach their goals.
"Unfortunately, when it comes to family, most people don't have a gameplan. People are just like, 'We'll get to it' or 'We'll figure this out,'" Bryan said. "But, we know that after we got born-again and had our experience with Jesus, it was really important to have the right people surrounding us and pouring into us. That is where we learned that we had great people lay the foundation for what we are seeing done today."