Former President of Texas Baptist Convention Commits Suicide After Struggle With Depression; Friend Also Took Own Life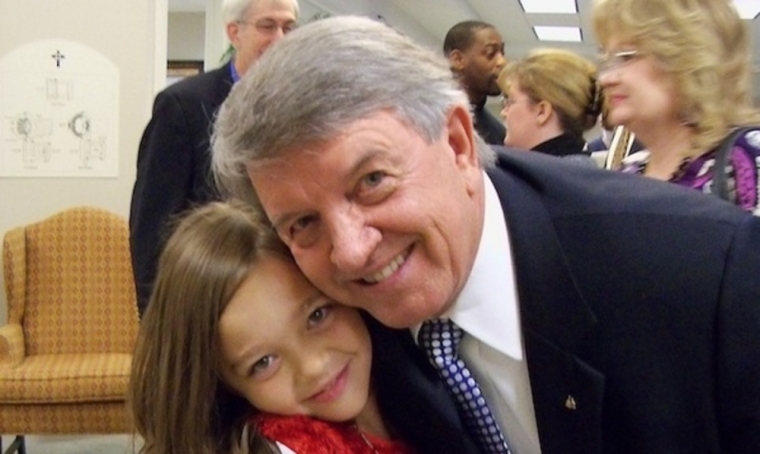 Phil Lineberger, 69, former president of the Baptist General Convention of Texas and pastor of Sugar Land Baptist Church, reportedly took his own life Sunday after a long battle with depression.
Lineberger's son-in-law and family spokesman, Brian Seay, told Baptist News his father-in-law "lost a battle with depression and took his own life."
Lineberger had been pastor of Sugar Land Baptist Church in Texas since 1995 and was placed on medical leave from his position in mid-March of this year due to his illness.
Just four years ago, in a eulogy for his friend, pastor John Petty, Lineberger talked about the difficulties of depression. Petty took his own life at 42. He was also married and had two young children.
"Depression is a time defying sadness. Depression speaks a language of its own known only to those who are depressed. Currently, some 19,000,000 Americans suffer from chronic depression. That's 1 out of every 15 people in America. In fact, depression is the leading cause of disability in the United States and abroad for people over 5 years of age," said Lineberger.
"Depression, we're told, may be the biggest killer on Earth. It claims more lives than war, cancer, and AIDS together. Twenty-eight million people in America, 1 out of 3 Americans, are on some kind of medication to try to handle this terrible, terrible darkness, time defying sadness, and confusion of mind and emotion," he noted.
"When a tragedy like this happens, the first question that comes to us is, 'why?' We can see no reason for it. We're overwhelmed by the mystery of it. Jesus Himself asked the question on the cross, 'My God, my God, why have you forsaken me?' In this tragedy, it seems as if God had forsaken John," Lineberger said of his friend's struggle with depression.
"John had given his life and energies to serving God. Why then had God forsaken him? Why had God not taken away this darkness and despair? But God had not forsaken John. God was going through this hour with John. God was where we could not be. He was in and with John during these tragic moments leading to his death. Only those who suffer from depression can know the pressures and problems John endured. We don't know how many times he came to this precipice and walked away. We don't know how many battles he fought successfully before he lost this one. Life puts more pressure on some than others," Lineberger added.
A month before Lineberger was placed on medical leave for his depression, he is shown in a YouTube clip preaching under a title called "Change: Stepping Into the Unfamiliar."
"Change is about facing uncertainty and all the emotional fears which uncertainty brings," said Lineberger in the clip. "We tend to sink back within ourselves when the ground beneath us begins to seem that way."
The departed pastor then went on to encourage his church on how to cope with change and the unfamiliar.
Lineberger grew up in Texarkana, Texas, and is graduate of the University of Arkansas and the Southwestern Baptist Theological Seminary in Fort Worth, Texas, according to Baptist News. He was also a regent at Baylor University and William Jewell College as well as a trustee at Dallas Baptist University. He is survived by his wife, Brenda; adult daughters Becky Groves, Amy Seay and Kathy Lineberger. He left behind 10 grandchildren and another is expected to be added to the group soon.
A memorial service is planned for 1 p.m. on Thursday, June 4 at Sugar Land Baptist Church.