Former ROC Church Pastor Geronimo Aguilar Who Ran 'Tax-Free Harem' Found Guilty of Multiple Sex Crimes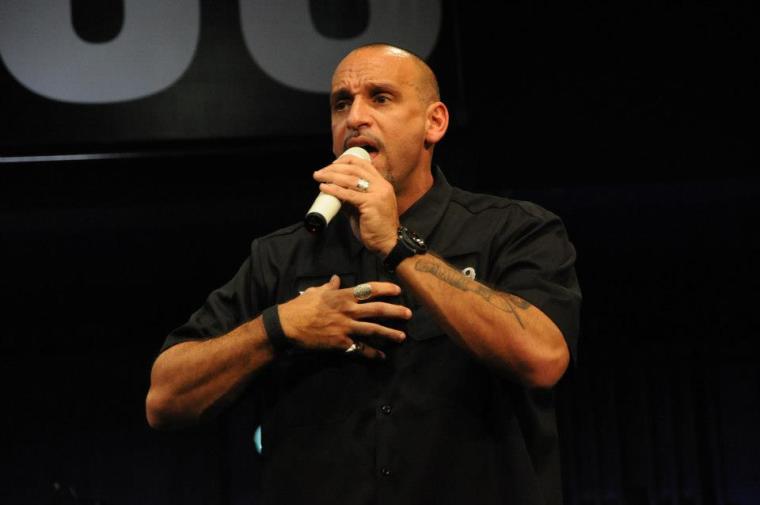 Former and founding pastor of the Richmond Outreach Center megachurch in Richmond, Virginia, Geronimo "Pastor G" Aguilar, who a prosecutor said ran a "tax-free harem," was convicted Wednesday of sexually assaulting two sisters in Fort Worth and Grapevine, Texas, nearly 20 years ago when they were both younger than 14 years old.
A report from the Star-Telegram said a jury in Tarrant County spent less than four hours deliberating before convicting Aguilar, 45, on all seven counts of an indictment that included two counts of aggravated sexual assault of a child which carry a maximum sentence of life in prison.
Aguilar was also convicted of three counts of sexual assault of a child younger than 17, and two counts of indecency with a child, according to WTVR. Each of these second-degree felonies, carry a maximum sentences of 20 years.
Aguilar, who was free on bond during his trial, was immediately taken into custody after the verdict, according to the Star-Telegram. Some jurors reportedly hugged the two sisters who were 13 and 11 when the assaults began in 1996, according their testimonies that were delivered last week.
"One of the jurors asked me if I thought it would be a not guilty verdict," the older sister told the Telegram. "I said that I thought there was a chance, and she said, 'Oh, no.'"
Although Aguilar's attorney Thomas Pavlinic said he will appeal the conviction, prosecutor Eric Nickols said he will do everything in his power to make sure that the former minister never leaves prison.
"This is something that a lot of people thought would never happen," Nickols said, according to the Telegram. "A lot of people who came forward didn't really believe that this day could occur, and it was vindication."
Prosecutors noted in closing arguments Wednesday that Aguilar pursued a pattern of sexually abusing minors which began 19 years ago.
"He started off by rubbing up against her, by touching her, and then if he sensed that everything wasn't going to go right, he'd step back and ask, 'Is everything all right?' He would just check to make sure that he wouldn't get arrested," said Tarrant County prosecutor Sheila Wynn.
Reacting to the verdict Wednesday, the ROC church, which was renamed Celebration Church and Outreach Ministry this month, called for prayers for the victims.
"This is a time for us, as a church, to respond in prayer, especially for the victims who have suffered deeply. We are doing that. The church is stronger than the actions of any one individual," the staff noted in a statement after the verdict.
"As a church, Celebration Church and Outreach Ministry, is moving forward and asking God to help us act justly, love mercy, and walk humbly before Him. We intend to stay focused on our mission to be a place of redemption and hope for the people in the city of Richmond and beyond," it continued.