Former Willow Creek Leader Nancy Beach, Others Say Bill Hybels' Resignation Is Not Enough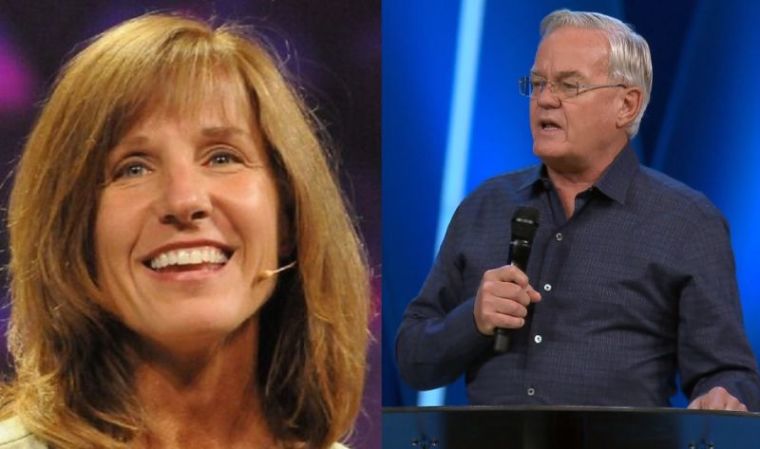 Nancy Beach, Willow Creek Community Church's first female teaching pastor said the resignation of the church's founder, Bill Hybels, over multiple allegations of sexual misconduct is not enough to rectify the damage caused by his alleged actions as others in the church community called for more contrition and accountability.
Beach, who also served as programming director of Willow Creek in suburban Chicago for more than 20 years, was among several sources interviewed in an extensive investigation on Hybels published by the Chicago Tribune last month.
Hybels adamantly denied a number of the sexual misconduct allegations against him, which include a consensual affair with a married woman, who retracted her claims. The Tribune report also alleged a pattern of behavior against Hybels that includes suggestive comments, extended hugs, an unwanted kiss, and invitations to some of the women to hotel rooms. Investigations commissioned by the church, however, could not substantiate the allegations.
After Hybels' stunning resignation from the church he founded in 1975 on Tuesday night, Beach explained in a blog post why Hybels' resignation is not enough and the church could not simply move on.
"There can be no healing until the truth is all brought into the light. I know you don't want to hear this.....but there's more to come. And we must not ignore the voices of these women or they will be abused all over again. Bill Hybels is not the victim here!" Beach declared. "Last night I heard no confession of deceit or admission of guilt for sexual misconduct. For the church and its leaders to move on there must be full ownership of what was sinful and flawed in the process. Only then can we hope for healing and restoration, for light to come from the darkness."
She further noted that her advocacy for victims in the church was never to see Hybels resign.
"The goal for me was never connected to Bill resigning. The goal is to usher in the truth, to reveal an abuse of power that spans over 30 years, with women who are scarred and in some cases, terrified to come forward," she said.
Tom De Vries, president of the Willow Creek Association told Christianity Today that he has seen some contrition from Hybels behind closed doors. He explained that a week prior to his resignation on Tuesday, Hybels voluntarily gave up his role at the WCA during a regular board meeting.
"He came into the conversation and was burdened by all the things that were going on and how the controversy was affecting the Global Leadership Summit," De Vries said.
He said while Hybels hopes to return to the WCA at some point, it can only happen after he has made amends particularly with anyone he has hurt.
"We hope there will be a mending of the wrongs that have been done," De Vries explained.
One woman who told the Chicago Tribune that she participated in Willow Creek's investigation of Hybels, said the results of the inquiry made her feel like a victim again. She asked not to be identified because she has been getting angry calls and messages from some Willow Creek members.
"My motivations for coming forward were not to see him resign but in hopes that he would be able to seek restoration for his ongoing inappropriate behavior," she told the publication. "It's unfortunate that no one has been willing or able to hold him accountable for his actions."
The woman who argues that Hybels' tenure at Willow Creek did not have to end the way it did said she is still hoping that he will be held accountable.
"I'm still hopeful that accountability will be brought for the behavior and bad process that further perpetuated it," she said.
In his announcement Tuesday, Hybels staunchly maintained his innocence, calling some of the allegations "misleading" and others "entirely false," but said he has been "sobered" by the accusations. He admitted to being sometimes naïve in his relations with others and noted some of his actions were misinterpreted.
"In recent times, I've been accused of many things I simply did not do," he said. In an earlier church meeting, he said accusations of a kiss and a consensual affair were completely false.
Addressing other allegations, he said, "I realize now that in certain settings and circumstances in the past I communicated things that were perceived in ways I did not intend, at times making people feel uncomfortable. I was blind to this dynamic for far too long. For that I'm very sorry."
"I too often placed myself in situations that would have been far wiser to avoid. I was, at times, naive about the dynamics those situations created. I'm sorry for the lack of wisdom on my part. I commit to never putting myself in similar situations in the future."