Franklin Graham on Bill to Make Bible Official Book: 'Way to Go Tennessee!'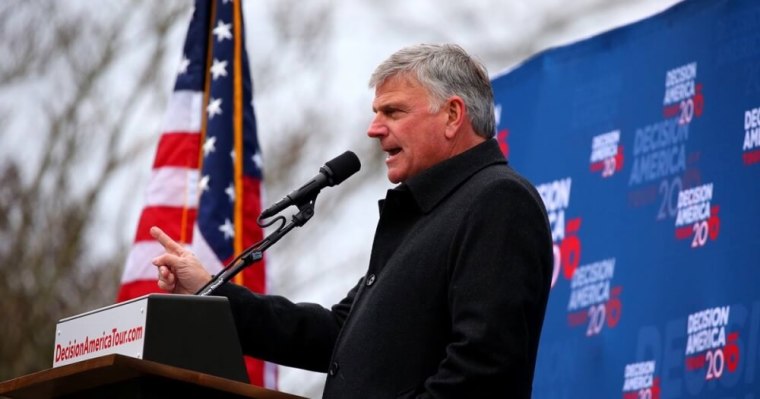 The Reverend Franklin Graham expressed his support for the legislature of Tennessee passing a bill that makes the Holy Bible the official state book.
On Monday evening the Tennessee Senate passed a bill making the Bible the official state book, sending the bill to Governor Bill Haslam.
In a Facebook post published Tuesday morning, Rev. Graham commended the legislature for passing the bill, declaring his hopes that the bill becomes law.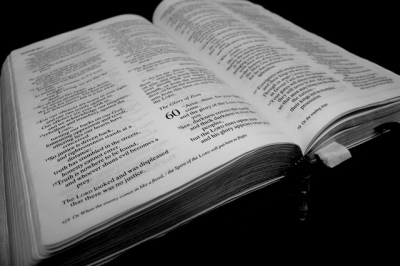 "Way to go Tennessee! And I hope Governor Bill Haslam will sign the bill to make it official. Legislators said they wanted to recognize and preserve the historical contributions of the Bible to this state," wrote Graham.
"Just think of the incredible impact the Bible has had on this nation and on mankind. It's not just a book — it's the holy Word of God. It is true from cover to cover, and I believe it. Its teachings are the foundation of my life and I rely on it every day for strength, encouragement, wisdom, and direction."
Known as Senate Bill 1108, the proposed legislation making the Bible Tennessee's official state book was introduced by Republican Senator Steve Southerland. The House version, known as House Bill 615, was introduced by Republican Representative Jerry Sexton.
While passed with strong support in both houses of the legislature, the bill was not without its critics, which include the state chapter of the American Civil Liberties Union.
ACLU of Tennessee Executive Director Hedy Weinberg told the Associated Press that she believed the bill was a "thinly veiled effort to promote one religion over other religions clearly violates both the United States and Tennessee Constitutions."
The bill is also opposed by Catholic Bishop Richard Stika, Diocese of Knoxville, who argued it could cause division, Tennessee should respect all faiths, and he doesn't need the state to tell him the Bible is an important book.
"Once the bill reaches Haslam's desk, he has 10 days excluding Sundays to either sign or veto the bill, or it becomes law without his signature," reported the AP.
"Spokesman David Smith said in an email 'the governor has constitutional questions and personal reservations about this legislation,' but that he will review the legislation before making a veto decision."
As of Wednesday morning Graham's post in support of the Bible bill has around 10,000 likes, approximately 10,000 loves, and over 44,000 shares.
Graham's comments on the bill come as he continues his "Decision America Tour", which is a series of prayer rallies being held across the country to encourage Christians to vote on biblical principles.
According to the Decision America website, Graham will be hosting a prayer rally at the capitol grounds in Nashville, Tennessee on May 3 of this year.