Franklin Graham Argues With Don Lemon on Whether President Trump Has Christian Values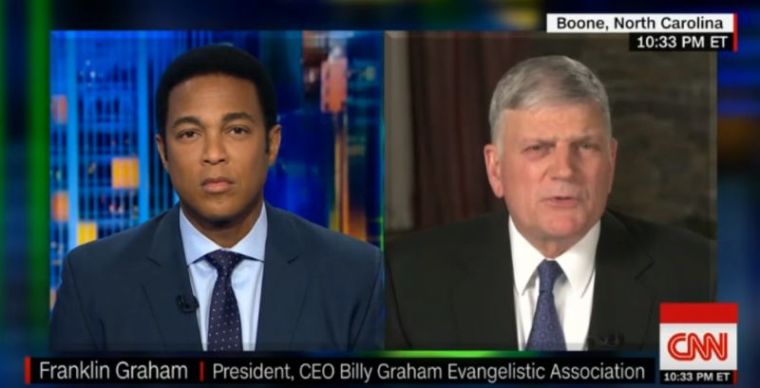 Conservative evangelical leader the Reverend Franklin Graham recently debated CNN anchor Don Lemon over the character flaws of President Donald Trump.
In an interview on CNN that aired Tuesday evening, Lemon asked Graham, a staunch supporter of President Trump, why evangelicals seem hesitant to call out Trump's misbehavior but not President Bill Clinton when he was in office.
Graham responded that the difference between Clinton and Trump is that Clinton had his extramarital affairs while in office, whereas Trump's alleged affairs happened several years ago.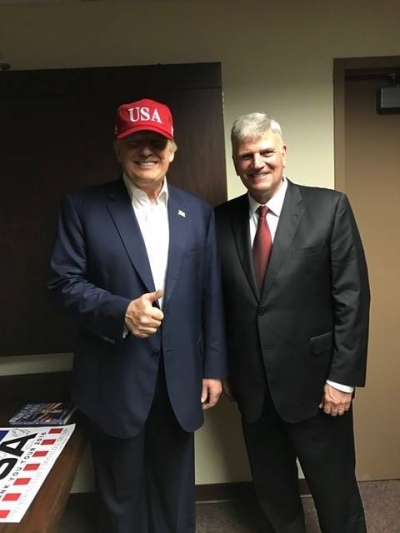 "These alleged affairs, that are alleged with Trump, didn't happen while he was in office. This happened 11, 12, 13, 14 years ago. And so, I think there's a big difference," responded Graham.
"Not that we give anybody a pass, but we have to look at the timeline and that was before he was in office and I think the president has changed quite a bit in the last 11 years, at least I have seen that."
Lemon countered by noting that aside from the alleged extramarital affairs from several years ago, Trump has engaged in other morally questionable actions and statements.
"The payout to the porn star, that was in 2016, that wasn't 11 years ago, that's now; threatened nuclear war with North Korea, that's now; calls for a ban on religions entering the country, that's now," said Lemon.
"He has 15 accusers, some of them said it was shorter than a long time ago as you said. He started a fight with Gold Star families, started a fight with Gold Star widows, he fights with people on Twitter, he uses the word s-hole about certain countries. That's all in the current time."
Lemon pressed Graham on whether the president should be a role model, paraphrasing a verse from the Gospel of Luke, "out of the abundance of the heart the mouth speaks."
"I went to Catholic school, I went to Catechism, and then I went to Sunday School at my Baptist church," noted Lemon. "And, the Bible and everyone always taught me to do unto others and to not attack others and that's all this president does."
Graham's debate with Lemon comes not long after another conservative evangelical leader, Tony Perkins of the Family Research Council, took to defending Trump.
In an interview with Politico's Off Message podcast posted online on Tuesday, Perkins explained that when it came to Trump's past behavior, such as the failed marriages and alleged affairs, evangelicals have been willing to give him grace.
"Among evangelicals, there is an understanding that we are all fallen and the idea of forgiveness is very prominent," said Perkins, adding that "I think the evangelical community gives him grace for the mistakes that he's made."
"We kind of gave him, 'alright you get a mulligan. You get a do-over' ... This is what he is committed to and as long as he commits to that and continues on that, he will have the support of evangelicals."
Perkins did go on to explain to Politico that "evangelical support is not unconditional" and that Trump could lose that support. 
"If the president were to all of a sudden revert back to some of that behavior as president, the evangelical support will not be there for him," continued Perkins.
"It's not unconditional. This president keeps his commitment and his promise to the evangelicals that supported him, and he continues to walk the straight and narrow if you will, then the support will be there."