Franklin Graham on Muhammad Ali's Visits With Billy Graham After Conversion to Islam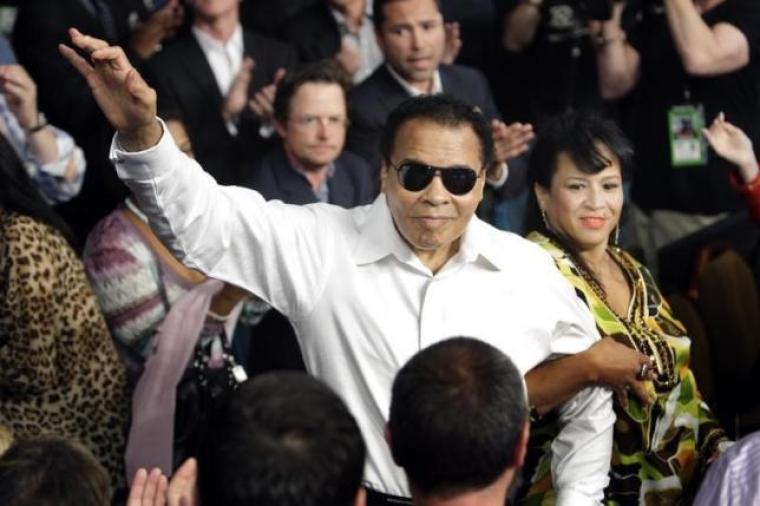 Following the death of cultural icon Muhammad Ali, Franklin Graham is sharing his personal memories of the boxing champion who visited his father, evangelist Billy Graham, at the family's home in North Carolina.
"The world has lost a champion. Muhammad Ali was considered by many as the greatest boxer of all time. His career began during a difficult period in our country with the racial tensions of the 1960s and the Vietnam War. His outspoken positions caused him to be both loved and hated by some," Graham wrote in a Facebook post about Ali, who died on June 3 at age 74, following a bout of respiratory illness, connected to complications with Parkinson's disease, which he battled for decades.
"I had the privilege of meeting him on several occasions, and he visited at my parents' home in Montreat, North Carolina. Muhammad Ali's father brought him to visit my father Billy Graham because he was concerned over Ali's faith in Islam and was afraid that his son had been led astray," Franklin Graham revealed.
He added: "They had a great visit, and my father had prayer with him. They met together again several years ago in Louisville, Kentucky, when my father was there to preach. My prayers are with his family as they mourn this loss."
Beside his sporting and social-political accomplishments, including Ali standing up for African-American rights throughout the Civil Rights Movement, the former boxing heavyweight champion has been remembered by the American Muslim community for his devout faith and refusal to compromise on his personal beliefs.
Ali was famously stripped from his boxing titles and was found guilt of draft evasion in 1966 for refusing to be conscripted into the U.S. military during the Vietnam War, though the conviction was overturned in 1971.
"With the stuff going on these days, most of the time, you see in the media there's a bad image of Muslims," Hamza Shah, a doctor in Louisville where Ali grew up said, according to Al Jazeera, a news outlet owned by the government of Qatar.
"The one person we can definitely get a good image of was Muhammad Ali, and he portrayed what the real Islam is."
Chicago-based imam Syed Hussein Shaheed added, "He stood up as a man of truth, and Muslim countries look to people who not only are truthful but also compassionate and merciful."
Ali condemned extremist forms of Islam numerous times, including after the Sept. 11, 2001, terror attacks on New York City and Washington D.C.
"Islam is a religion of peace. It does not promote terrorism or killing people," Ali said at the time. "I am angry that the world sees a certain group of Islam followers who caused this destruction, but they are not real Muslims. They are racist fanatics who call themselves Muslims, permitting the murder of thousands."
In a separate statement in December 2015 Ali said, "True Muslims know that the ruthless violence of so-called Islamic jihadists goes against the very tenets of our religion."