From prison cells to Ph.D.: Advocates push to restore college access in prison 
'I'd probably be those 80 or so percent of repeat offenders'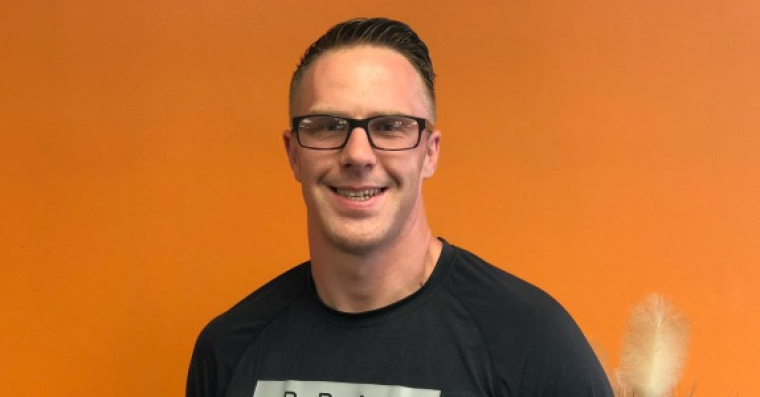 Ronnie Hopkins II served three years at Grafton Correctional Institution just outside of Cleveland, Ohio, after being convicted of manufacturing methamphetamines in 2014. 
Drug addiction took such a grip on Hopkins' life that he dropped out of school as a senior in high school. But at the age of 30, Hopkins told CP that he had an experience with Jesus that changed his life shortly after being sentenced. It happened while he sat in cell block 2A of cell No. 13 in the Summit County Jail in 2014. 
Hopkins had little education as a high school dropout but came to the understanding that God sought to use the prison time to change his life for the better. 
God did so by using in-prison education as a tool to straighten out a drug-addicted man who never believed he was worth the effort it took to make his life better. 
"Without God and without Him using education to change my life, I would probably be one of those 80 or so percent of repeat offenders within the first year," Hopkins explained, adding that recidivism among meth abusers is higher than the overall average.
Fast forward half a decade later, Hopkins not only got his GED but also took free classes in prison offered through Ashland University on a Securus tablet. Ashland University is a Christian higher education institution with over 5,000 undergraduates. 
Because of that opportunity, Hopkins was put on the path to earning an associate degree that he was able to finish once he left prison. 
"I knew that God was giving me a second chance to really be better and to be a different person than I had ever been before," Hopkins explained. "And I knew that the way that this transition started was with first giving my life to Jesus and secondly, getting an education. I knew how important that was. I just always put my addiction before anything else."
Today, Hopkins serves as the student ministries director of Movement Church in Akron and works as a service team member for Christian Healthcare Ministries. He has aspirations to one day complete a bachelor's degree. 
The cost of prison education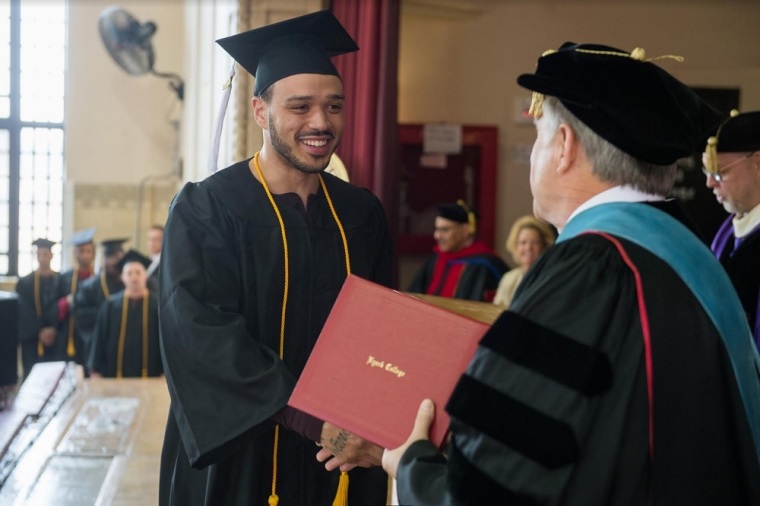 There were over 700 partnerships between prisons and higher education institutions before the 1994 crime bill was passed, thus revoking Pell Grant access to those who are incarcerated, according to Heather Rice-Minus, the director of government affairs for the evangelical advocacy group Prison Fellowship. 
She told CP that by 1995, the number of prison partnerships with colleges and universities fell to just eight.
In 2016, the Department of Education used the flexibility under the Experimental Site Initiative to provide funding to more than 60 colleges and universities to set up programs in prisons. 
The temporary initiative was extended by the Trump administration in May 2019 and the application process was reopened, signaling an openness for even more colleges and universities to launch prison programs.
Education Secretary Betsy DeVos said the initiative had "shown significant promise" and hopes it will "reach more students."
"I don't think they have announced the new sites yet or how many will be accepted, but [DeVos] did reopen the application process for other universities and colleges to apply to become second chance Pell sites beyond the 60 that already exist," Rice-Minus assured. 
"I don't think they provided the cutoff for how long this will continue but it is somewhat unprecedented to have an experimental site last as long as it already has. I think there is some trepidation from some colleges and universities because there is an uncertainty of whether these funds will continue. That's why Congress making this permanent [is important]."
Among the 60-plus institutions included in the Second Chance Pell program is Nyack College, a private Christian school of about 1,300 undergraduates in New York City. 
Even before the Second Chance Pell experimental initiative began, Nyack offered degree programs in prisons. 
Nyack is one of just three colleges in the state of New York that offers a full bachelor's degree program to people behind bars. It offers associate and bachelor's degree programs to individuals imprisoned at Fishkill Correctional Facility in Fishkill, New York, and has operated classes there since 2005. 
Since 2000, Nyack has seen 200 people graduate from its prison programs, according to Provost David Turk, who told CP that Nyack's prison graduates have carried a 0 percent recidivism rate. 
Offering college courses inside prison comes as a cost to higher education institutions even if they do receive funding from the federal government. 
"There are many schools offering classes in prisons," Turk said. "But few prisons have full bachelor's degree programs. For many schools, there are not the [funds] to offer even an associate degree or let alone the full bachelor's degree."
"There are some other Christian colleges that are doing a fabulous job in prisons," he stressed. "They, like Nyack, are underwriting much of the cost. Again, Second Chance Pell does not pay the full tuition for a private Christian college education."
Turk said Second Chance Pell funding has enabled Nyack to triple the number of students it can serve at Fishkill and quadruple the number of programs it can offer there.
"We talked to the superintendent at Fishkill and we would like to do a master's degree program in organizational leadership," Turk explained. "We would like to expand our undergrad program and offer it to the prison guards themselves."
Ashland University, the Christian college in which Hopkins earned his associate degree, is not a Second Chance Pell school. But nonetheless, Ashland offers a large online education program to those imprisoned nationwide. 
Turk said there was much interest among institutions affiliated with the Council for Christian Colleges and Universities in expanding Christian education in prisons. 
Nyack President Michael Scales told CP that it is "our responsibility" as a Christian institution to offer postsecondary programs in prisons. 
"While it was very costly, we felt it was our calling, our duty, our responsibility to do so," Scales said. "The Pell Grant allows us to expand our services."
Rice-Minus said that she has no doubt restoring Pell in prisons will lead to a "great influx of in-prison higher education programs."