Future Of 'Obamacare' Jeopardized by New Court Decision, Millions May Lose Government Subsidies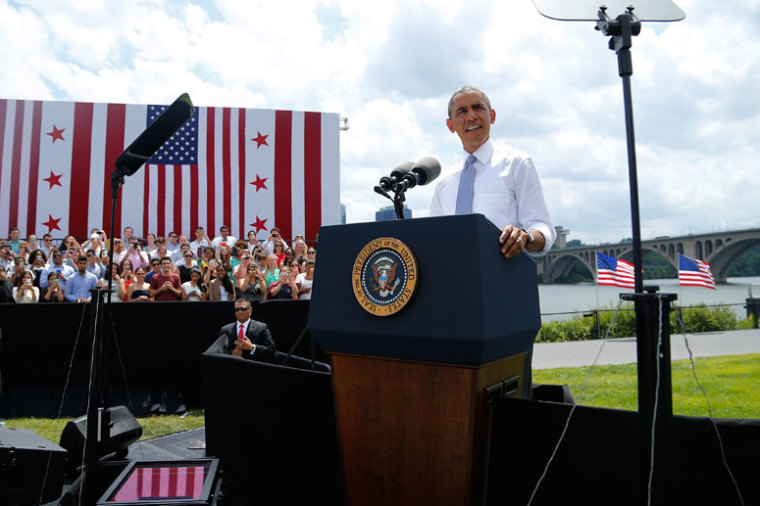 Update: July 22, 2014, 2:25 pm ET
The United States Court of Appeals for the Fourth Circuit, in Richmond, Virginia issued a ruling not long after the Washington, DC court upholding the subsidies.
A three judge panel for a federal appeals court may have delivered a serious blow to the Affordable Care Act, also known as "Obamacare."
In a 2-1 decision, U.S. Court of Appeals for the District of Columbia Circuit ruled Tuesday that a key provision of President Barack Obama's signature legislation is illegal.
Writing for the majority, Senior Circuit Judge Raymond Randolph argued that the billions of dollars of government subsidies that helped 4.7 million people buy insurance on HealthCare.gov are against the law.
"Section 36B plainly makes subsidies available in the Exchanges established by states," wrote Randolph, who was joined by Judge Thomas Griffith in his decision.
"We reach this conclusion, frankly, with reluctance. At least until states that wish to can set up their own Exchanges, our ruling will likely have significant consequences both for millions of individuals receiving tax credits through federal Exchanges and for health insurance markets more broadly."
The decision stemmed from a lawsuit brought by some business owners who believed that the federal government could not provide subsidies, reported the Associated Press.
"[They] argued that the law authorizes subsidies only for people who buy insurance through markets established by the states — not by the federal government," said AP.
"A divided court agreed, in a 2-1 decision that could mean premium increases for more than half the 8 million Americans who have purchased taxpayer-subsidized coverage under the law."
Known as Halbig vs. Burwell, the lawsuit was one of four in the system challenging the Internal Revenue Service's rule that people who enrolled in Obamacare via the federal exchange were eligible for subsidies.
It challenged the rule that stipulated that the federal government was allowed to authorize subsidies when the ACA said such subsidies could only come at the state level.
Joel Gehrke, writer with the conservative publication the National Review, claimed earlier this month that the IRS rule might not survive a legal challenge.
"The law's latest legal problem is that, as written, people who enroll in Obamacare through the federal exchange aren't eligible for subsidies," wrote Gehrke.
"The text of the law only provides subsidies for people enrolled through 'an Exchange established by the State,' according to the text of the Affordable Care Act. Only 16 states decided to establish the exchanges."
The impact of the panel's decision could affect millions of Americans, with premium increases expected for over half of the eight million Americans who signed up for taxpayer subsidized coverage.
The Obama Administration is expected to appeal the decision.