Gabby Douglas Praises God; Christian Gymnast Thankful After Winning All-Around Gold at Olympics 2012
American Olympic gold medal winning gymnast Gabby Douglas has praised God following her amazing win in the Women's Gymnastics All-Around event in London on Thursday.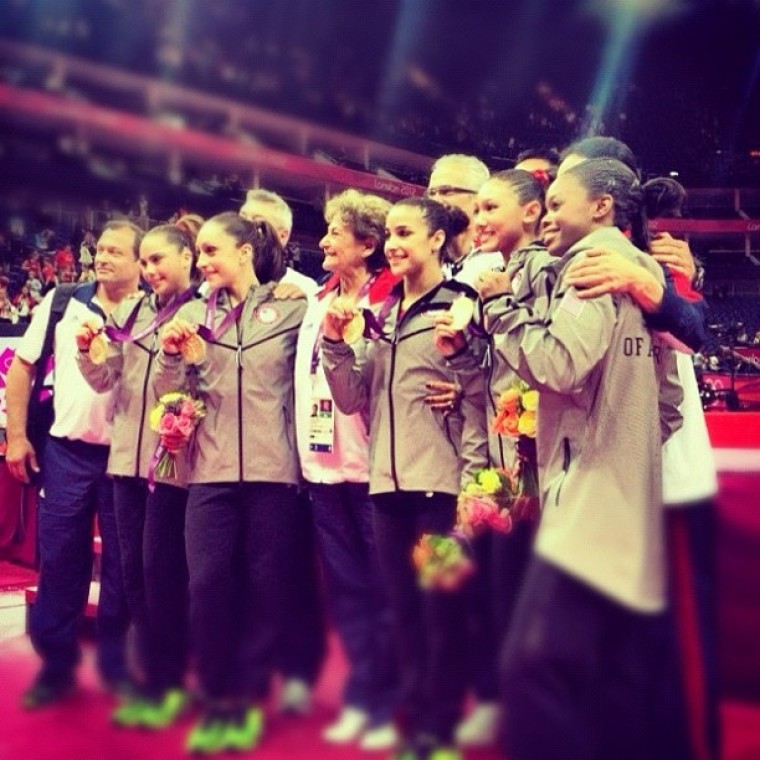 A score of 62.232 was enough to give Douglas victory and hold off tough competition from her Russian competitors.
Douglas' victory makes her the first African-American woman to ever win the gold medal in the Women's Gymnastics All-Around, making her mark in U.S. Olympic history.
Following her emotional win the 16-year-old gave an interview with NBC and celebrated the moment by praising God and offering her thanks for an amazing blessing.
"It is everything I thought it would be; being the Olympic champion, it definitely is an amazing feeling.
And I give all the glory to God. It's kind of a win-win situation. The glory goes up to Him and the blessings fall down on me," Douglas testified in the interview.
Later she also took to social networking site Twitter to continue her praise. She tweeted: "Let all that I am praise the LORD; may I never forget the good things He does for me."
Douglas also stated on her Twitter account that she loves "my family, dogs & most importantly God :)"
Douglas, a Virginia native, earned her spot on the U.S. Women's Gymnastics team after she defied expectations at the American Cup in March. She initially only competed in the cup as an alternate, but she outscored the favorite in the U.S. Gymnastic team, Jordyn Wieber.
In London earlier this week she also beat out Wieber again to gain the qualifying spot for the All-Around final, where she went on to defeat Viktoria Komova of Russia for the gold medal.
This is Douglas' second gold medal of the London Summer Olympic games, following Team USA's win in the team event.