Gary Habermas Questions Why Atheists Believe in Alexander the Great, but Not Jesus' Resurrection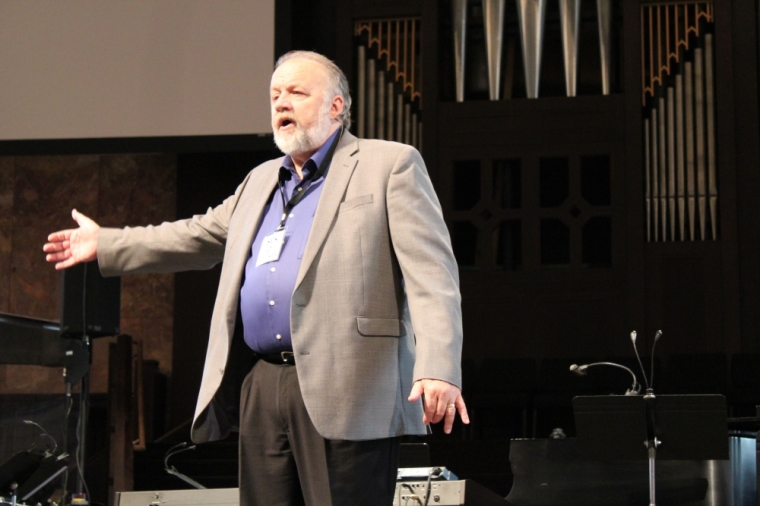 A Liberty University professor and Christian apologetics expert has said there are plenty of reasons to believe in the resurrection of Jesus Christ as a real historical event, noting that some atheists question it despite not doubting accounts that go further back, such as the life of Alexander the Great.
"We're not pulling any strings, we're not doing anything goofy; the same kind of history that tells you George Washington was the first president of the United States is the same history that says Jesus was raised from the dead," Gary Habermas said at an Engage Conference in Albuquerque, New Mexico, on March 3.
He explained that one of the main topics he explores is not so much the supernatural question behind God raising Jesus from the dead, but some of the observable facts, such as "was there a man named Jesus, did He die, and afterwords was He seen?"
Habermas argued that the Gospels and eyewitness accounts of Jesus' life and ministry are important evidence to consider, given that they were written by people in the decades immediately after Jesus' death.
The historian pointed to ongoing but not yet published research concerning the oldest manuscript of the Gospel of Mark. Although the previous oldest fragment was dated to the third century, somewhere between 200-250 A.D., the discovery of a New Testament papyri document in 2012 could predate that between 100 to 150 years.
Habermas briefly mentioned that a paleographer, who he didn't name, has said that the fragment dates back to 80-110 A.D., which is older than the previous earliest New Testament portion by almost 50 years.
The professor explained that the research, if it holds true, will be important, as it bridges the gap between the life of Jesus and the written evidence about Him, and would allow for the existence of written eyewitness accounts of His life, death, and resurrection.
He said that it would be a remarkable find, as eyewitness accounts for a great many historical figures that society does not dispute are not available.
Habermas said in his speech that one time at a conference years ago he was debating an atheist, whom he didn't name, who claimed that the Gospels are "lousy sources" because they were written too long after Jesus' death.
"This guy, he got me so ticked," Habermas admitted.
He noted that he asked the atheist "do you think we know a lot about Alexander the Great?" speaking of the ancient Greek king.
While the atheist said yes, he admitted that he did not know when the first major source on Alexander was written.
Habermas told him that it came just short of 300 years after his death in 320 B.C.
Summarizing the thinking of atheists, he positioned: "John (as a source of truth) — prejudiced, this source — excellent."
As for arguments that the writings about Alexander were composed by historians, while the accounts on Jesus were made by people seeking to spread "religious propaganda," Habermas said that Plutarch, one of the best-known early sources for Alexander, also mixed in Roman gods, faith, and prophecy in his accounts on the Greek leader.
The Liberty University professor suggested that skeptics often overlook these issues, but are quick to dispute the evidence behind the story of Christ.
Habermas spoke at Purdue University in Indiana in February, where he also mentioned that the Mark fragment has been dated to between 80–110 A.D., and promised that lengthier analysis of the research will be made available at a later date.
News of the New Testament papyri discovery was first made in February 2012, when Dallas Theological Seminary professor Daniel B. Wallace suggested that the Mark fragment could date back to the first century A.D.
"If authenticity and early date are confirmed, this fragment of the Gospel of Mark could be very significant and show how well preserved the text of the New Testament really is. We all await its publication," Craig A. Evans, Payzant distinguished professor of New Testament at Acadia Divinity College, said in a statement to The Christian Post at the time. 
Much of Habermas' work has been focused on looking at the historical evidence for the life and resurrection of Christ. The New Testament scholar said at the Southern Evangelical Seminary's annual National Conference on Christian Apologetics in October 2016 that most scholars, including skeptics, do not dispute the basis that points to Jesus' bodily resurrection.
Habermas, who has written several books, said at the October 2013 SES Apologetics conference that he also analyzed radiation and various blood stains found on the Shroud of Turin, suggesting that the famous cloth could indeed be evidence of the resurrection of Jesus.
"His skin is intact, his beard is intact, but you are able to see what's inside coming out, just like if you are able to see what's on the back of a hand," Habermas said during his presentation attended by CP back then.