Gary Smalley, Renowned Christian Marriage Counselor, Dies at 75; Leaves Legacy of Intact Families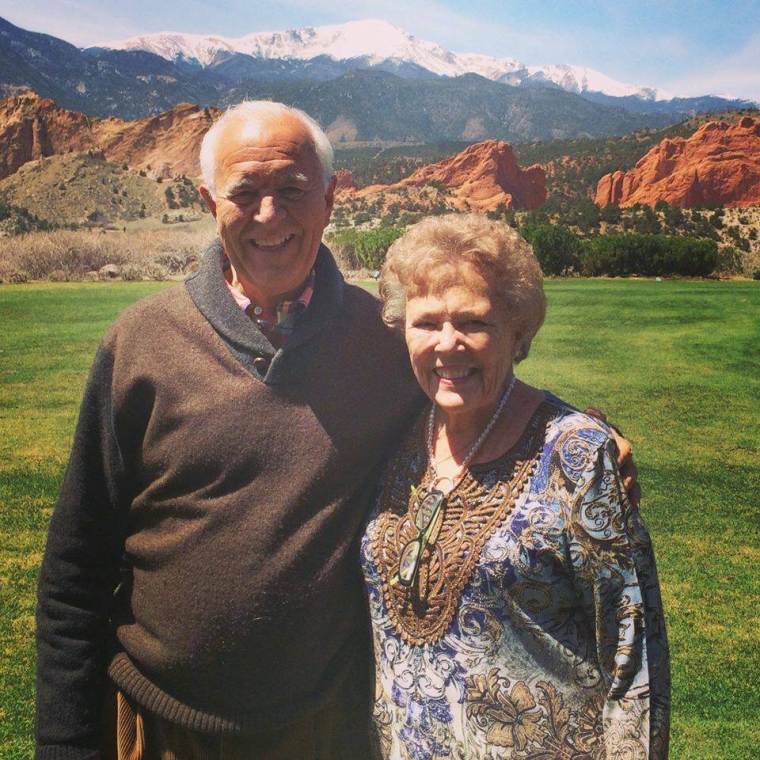 Gary Smalley, a world renowned Christian marriage counselor who championed marriage by comfortably highlighting his own struggles as a husband and father, died Sunday night leaving a legacy of thankful families behind. He was 75.
"It is with heavy hearts that we announce Dr. Gary Smalley, at age 75, graduated to heaven last night. The family gathered and surrounded him, his loving wife Norma kissed his forehead gently and sang to him," began an announcement on Smalley's Facebook page Monday. "This beautiful transition came to an end as these words were spoke[n] over him 'The Lord bless you and keep you; the Lord make his face to shine upon you and be gracious to you;' Numbers 6:24-25."
In a blog post on Smalley's death, Focus on the Family President Jim Daly offered a summary of Smalley's public life.
"Gary was a best-selling author of more than 60 books, a world-renowned marriage and relationship expert, and a sought-after speaker with more than 40 years of experience. He regularly appeared on national programs including Fox and Friends, Oprah Winfrey and NBC's Today show. Over his extraordinary career in ministry, he helped hundreds of thousands of couples through his books, films and conferences," he wrote.
It was Smalley's role as confidante to troubled couples, however, that helped them find answers and healing that Daly cited as a key part of the counselor's enduring legacy.
"Gary was also a trusted counselor in whom people confided their deepest longings, hurts, hopes and dreams. The practical advice and coaching he gave helped countless husbands and wives stave off divorce. How many children grew up with both their mom and their dad because God used Gary to repair and restore their marriages? More than you would imagine," wrote Daly.
One of Smalley's sons, Greg, who works alongside Daly at Focus on the Family, also praised his father's "authenticity and transparency" in the post.
"I loved my dad's authenticity and transparency," Daly recalled Greg writing. "He made a living telling people how he messed up as a husband and father. He was humble enough to admit he made mistakes and driven to learn how to grow as a follower of Christ, husband and father."
Greg further noted: "He was passionately committed to living out the greatest commandment: to love God with all his heart, soul, mind and strength and to love others as himself. He built his ministry on the concept of honor — treating others as priceless treasures. His favorite verse was Romans 12:10, 'Love one another with brotherly affection. Outdo one another in showing honor' (ESV). What I loved best is that who my dad was up on stage was exactly who he was at home. He spent his life honoring his wife and family and helping others have an intimate relationship with the Lord and a thriving marriage and family."
Daly noted that in 2003 Gary and Greg founded Focus on the Family's National Institute of Marriage. This organization specializes in multiple-day marriage intensives at its Branson Retreat Center and couples in crisis are able to get away from daily life and "concentrate on their relationship in the first-class accommodations nestled in the heart of the Ozark Mountains." He said some 84 percent of the more than 3,000 couples who have participated in a marriage intensive retreat report that they have remained married when surveyed two years later.
Along with Greg, Gary is survived by his wife of 52 years, Norma, and their other two children Kari and Michael.
A memorial service for Gary will be held at the College of the Ozarks Chapel in Missouri on Saturday March 19, 2016, and it will be open to the public.
"Our family would be honored for you to join us and celebrate together the extraordinary life of our beloved husband and father, Gary Thomas Smalley," noted a post on Gary's Facebook page. "The service will be open to the public. If you would like to honor his life and legacy, you are welcome to attend."
Condolences can also be sent to Norma Smalley: Smalley Institute, 26205 Oak Ridge Drive, Suite 119, The Woodlands, Texas 77380.
In lieu of flowers, the family is also asking for donations to be made to Camp Barnabas, one of Gary and Norma's favorite ministries. Donations can be made at: http://bit.ly/1TJIjTe or by mailing a check to PO Box 3200, Springfield, MO 65808.