Gateway Church Pastor Robert Morris Blames America's Racism on 'Ignorant White People'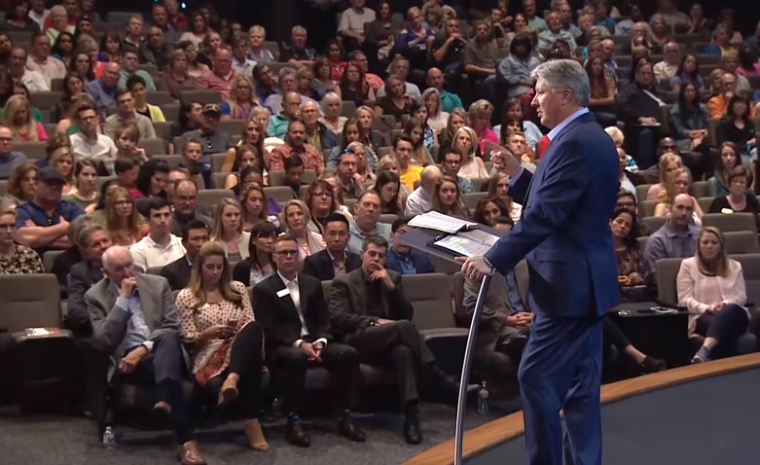 Robert Morris, founding pastor of the 36,000-member Gateway Church in Southlake, Texas, has blamed America's ongoing racism problem on "ignorant" white Christians and the church for not taking a stand against it by learning more about the problem, which the Bible calls evil.
"We have a problem in our country mainly because white people don't understand it. It's really true. And we need to take the time to walk around the issue and see what our brothers and sisters are seeing. And see what they are feeling. But we'll never know unless we ask," Morris said in a message he delivered to his church on Saturday. "Instead of simply arguing about a protest or demonstration or something like that, why don't we sit down and say 'what are you hearing? What are you seeing? What do you feel?' And not see it as an issue or history but as people." 
His comments come as athletes in the NFL, among others, have been taking a knee during the national anthem to protest racial injustice. The protests have divided the country along racial and political lines in recent weeks.
"I believe why we still have this problem today is because of the church," Morris said. "I don't believe the church has taken the stand that the church needs to take. And I want us as a church to take a stand. Now when I talk about a lack of understanding, let me show you a scripture, Hosea 4:6 says, 'my people are destroyed for a lack of knowledge.'"
Morris first illustrated his sermon, called "A Lack of Understanding," by presenting an unopened bottle of water with its label intact. He held up it up to the church and asked  congregants what they see on the side they are looking at then revealed what he is seeing on the side he is looking at to reveal two different perspectives.
"But we're looking at the same bottle, right?" he asked the congregants.
"I'll never see what you see unless I take the time to walk around the bottle and look at it from your perspective," he said to applause.
Morris gave three separate definitions of racism but said he believed the most prevalent manifestation of racism in America is defined as "prejudice toward another race. Prejudice is making a judgment about someone without having all the facts."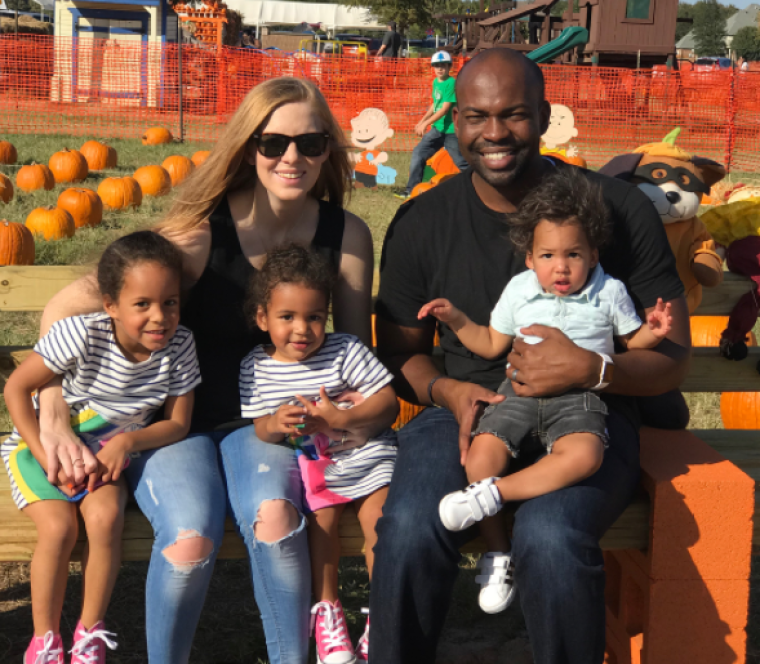 He then shared from personal experience why he felt white people need to know more about racism.
"I think we're ignorant of the problem and the depth of it. That doesn't mean we're stupid. It doesn't mean we're rebellious or anything like that, I'm talking about white people now. It means we're just ignorant," he continued. "So today, I'm preaching to all the ignorant white people. So if you're an ignorant white person just listen. And that's me too. I've been learning some things for the past several years as I've met with pastors and friends of mine to help me understand and it has now become personal to me, not just an issue."
Morris revealed that God first confronted him about his own prejudice when his daughter Elaine was just three. He explained that he used to host a black family in his home and one day, while his daughter was playing with the black man's son, God asked him if it would be OK for Elaine to marry a black man.
"I said, yes Lord, it is. If he's a godly man. If he's a man of good character, if he loves her and if he loves you. Yes, it is OK. And the Lord said, 'No, is it OK with you?'
"And I knew when He said that, what He was saying is 'You still have some prejudice that I need to deal with. But I can't deal with them if I can't reveal them to you,'" Morris explained.
In June 2010, Elaine got married to Ethan Fisher, a black man who currently works at Gateway Church as the Young Adults pastor. They also have three children.
Morris highlighted seven reasons why the Bible condemns racism.
Racism is pure evil (Romans 12:9)
Racism is pure self-righteousness (Luke 18:11)
Racism violates the great commission (Matthew 28:19)
Racism violates the great commandment (John 13: 35)
Racism questions God's creation (Acts 17: 26)
Racism questions God's plan (Revelation 5:9)
Racism questions (defies) God (John 3:16)
He then showed a clip of Dr. Kenneth Ulmer, vice-chairman of The King's University and pastor of Faith Central Bible Church, sharing a chilling encounter he had with racism when he was just 10.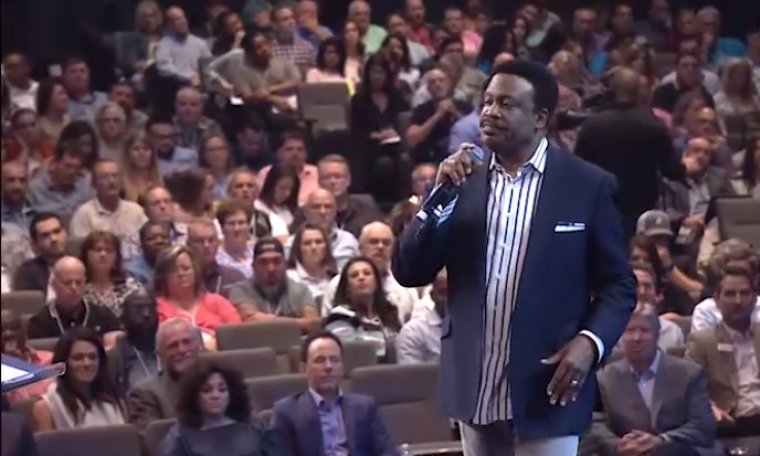 "I was the only back piano student at an all-white music school in East St. Louis, Illinois. ... There is a tourist attraction on the banks of the Mississippi called The Admiral. Big huge steam ship," he began.
He explained that people would come from all over America to see the ship. One Saturday, the music school had a field trip to see the ship and he went with his parents. As they were about to board the ship with his class, however, he and his parents were told: "We don't allow n***ers on this boat."
"I'm almost 70 years old and I'll never forget the look on my dad's face. When that white man put his fingers in my dad's face. He said 'we don't let n***ers on this boat. If you don't leave boy we gonna run you in," Ulmer told a hushed room.
"I remember it like it was yesterday. I've never forgotten it. And I hated white people. I'm a recovering racist," he then quipped as his audience chuckled.
"It's hard to hear that story," Morrison said after the clip ended. "We'll never understand until we walk around the other side, what some people that you work with, that live in your neighborhood, that come to our church. What they and their families have been through. And it's time for the church to stand up and declare that racism is evil and the answer is Jesus Christ," he said.
"Our nation needs a healing. We keep looking to Washington to solve it; they're not going to solve it. The church is going to solve this problem," he said before leading the church in prayer.