Gay Sex Orgies, Prostitution 'Shock' Vatican; Pope Francis Hears Priests' Confessions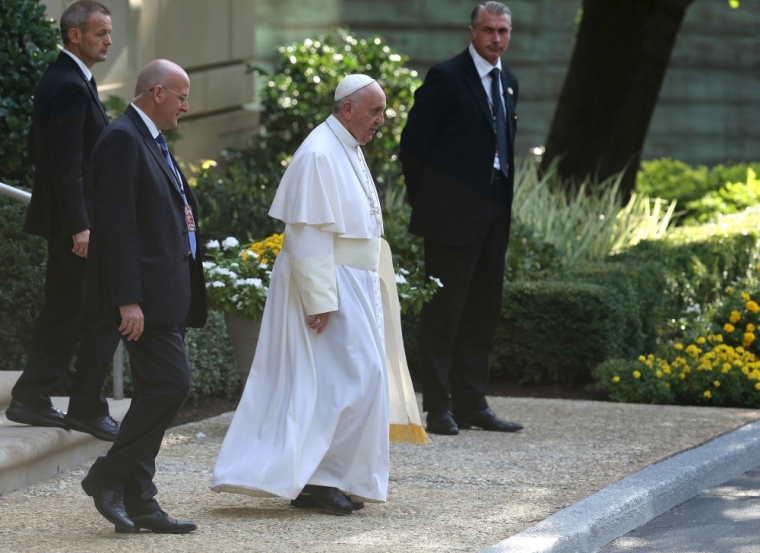 Reports detailing gay sex orgies, porn and prostitution that Roman Catholic priests are involved in are said to be sending "shock waves" throughout the Vatican, even as Pope Francis has condemned the "temptations of lust" that are leading priests to sin.
Parish priest the Rev. Mario D'Orlando of the city of Naples was suspended following allegations that he held gay orgies and recruited partners online for sex, while the Rev. Andrea Contin from Padua is facing defrocking over claims he had up to 30 lovers.
Previous reports noted that Contin was exposed after three female parishioners came forward with complaints.
The women revealed earlier this year that the priest had at first offered to help them with problems in their marriages, but then seduced them and pressured them into participating in orgies.
Numerous similar reports from Italy are "challenging the high standards Pope Francis demands of clergy," according to Religion News Service, and have prompted the pontiff to speak out on the issue.
Crux said late last week that Francis heard the confessions of "a dozen priests," after which he warned that life, including the priesthood, will always be full of temptations.
"One thing is clear: Temptation is always present in the life of Simon Peter and temptation is always present in our lives. Moreover, without temptation, you cannot progress in faith. In the 'Our Father,' we ask for the grace to not fall but not to not be tempted," the Vatican leader said.
Francis pointed out that just as Peter failed Jesus when he denied him three times, but later repented, "a priest or a bishop who does not feel he is a sinner, who does not confess, who is closed in himself, does not progress in faith."
He offered that the devil's greatest temptation was to fool Peter into thinking that he is "not worthy to be Jesus' friend because he betrayed Him."
Although "the weight of our sins makes us move away from the Lord," the pope said the Lord is always faithful and "confirms us in our shepherding, in leading the flock."
"The Lord keeps moving forward and Peter's faith is full. And that sinner, who denied him, the Lord made him pope," the pope continued. "That is the Lord's logic."
Alberto Melloni, professor of church history at the University of Modena and Reggio Emilia, offered that scandals in the priesthood are not unusual.
"There is no sin that a cleric doesn't commit. Scandals to me seem quite normal," Melloni said.
"And I think the illusion of stopping scandals through better selection of personnel is not very promising and has not yielded great results."