George Clooney and Brad Pitt to Miss Out to Jean Dujardin?
George Clooney and Brad Pitt may be battling it out for the Best Actor Oscar at this year's Academy Awards, however, according to many critics both may miss out to Frenchman Jean Dujardin.
However, Clooney has also been named by a number of critics as having the edge in tonight's showdown for his performance as a back-up dad forced to pull his family together in the emotional drama "The Descendants."
Dujardin, 39, starred in silent movie "The Artist," and has been widely praised for his performance. Even though he is being described as a Hollywood newcomer, he is a household name in France, and many believe it may be his night. He has already won a Golden Globe and Screen Actors Guild award.
In stark contrast to Dujardin, Clooney is a seasoned Hollywood face. He has already won an Oscar in 2005 for his supporting role in "Syriana," and he won a Golden Globe just last month.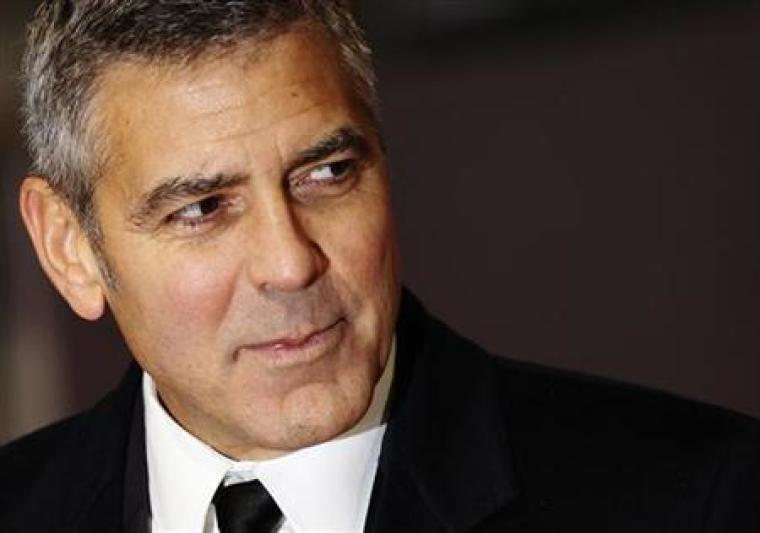 "Clooney is in top form and this film, most people felt was the performance of his career," said Tom O'Neil of awards site TheEnvelope.com.
One can never count out one of Hollywood's biggest names in Brad Pitt. Fans loved his part as baseball manager Billy Beane in "Moneyball," but generally critics do not think this will be his year. Pitt is still without an Oscar, but has been nominated twice before, and there are some that feel Academy Award success is long overdue for him.
British actor Gary Oldman has also received a nomination for his part in thriller "Tinker Tailor Soldier Spy", as has Mexico's Demian Bichir, who has been praised for his part as a Los Angeles gardener in an immigration battle in "A Better Life." However, both of these actors are highly unlikely to take home the Oscar, according to critics and Oscar experts.
SEE VIDEO OF OSCARS 2012 BEST ACTOR NOMINEES: BRAD PITT, GEORGE CLOONEY, JEAN DUJARDIN