George Zimmerman Apologizes to Trayvon Martin's Family for Killing Teen (VIDEO)
Zimmerman Says He Is 'Sorry' for Their Loss at Bond Hearing in Florida Court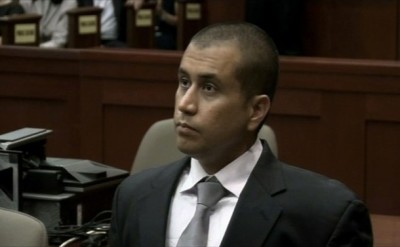 In his bond hearing on Friday, George Zimmerman, the gunman who killed 17-year-old Trayvon Martin, told the victim's parents that he was sorry for the loss of their son.
"I'm sorry for the loss of your son," Zimmerman said to Martin's parents, Sybrina Fulton and Tracy Martin, who were present at the hearing.
"I felt sorry that they lost their child," Zimmerman told the prosecutor who questioned him as he sat in the witness chair.
"I did not know how old he was. I thought he was a little bit younger than I am," Zimmerman said. "I didn't know if he was armed or unarmed."
Zimmerman appeared at his bond hearing in a Seminole County courtroom Friday wearing a suit, with both his hands and feet bound in shackles.
Zimmerman faces a second-degree murder charge for the shooting of Martin.
Judge Kenneth R. Lester ruled Friday that Zimmerman may be released on a $150,000 bond, with the stipulations that he wear an electronic monitoring GPS system, have no contact with the victim's family, have no possession of firearms, abstain from alcohol and controlled substances, obey a curfew of 7 p.m., and advise the sheriff's office of his location every three days.
The judge ruled that Zimmerman may be able to momentarily relocate to a different state for his safety, but such an issue must first be discussed between Zimmerman's defense attorney and the county sheriff's office.
Martin, 17, was walking home unarmed on the night of Feb. 26 in a Stanford, Fla., in a gated community when he got into a violent confrontation with Zimmerman, a neighborhood watchman.
Zimmerman, 28, who is part Hispanic, shot and killed Martin, who is African-American. Zimmerman argues that he was acting in self-defense, but the incident has created a nationwide debate on racial profiling and Florida's "Stand Your Ground" law, which allows the use of deadly force in some cases of self-defense.
Judge Lester set a tentative second court hearing for next Friday, April 27 at 9: 00 a.m. EST.