Georgia Cop Tells Nervous Driver In Traffic Stop 'Don't Worry We Only Shoot Black People'; Faces Dismissal
A Cobb county police officer, who told a nervous woman pulled over for suspicion of driving under the influence not to worry as cops only shoot African-American people, is facing dismissal ahead of his request for retirement. Lt. Greg Abbott was caught on a dashboard camera making the comment.
Cobb County police Chief Mike Register has addressed the situation, saying: "I have known Lt. (Greg) Abbott for years and perceived him as honorable, but he's made a mistake," according to The Atlanta-Journal Constitution. "I don't know what is in his heart, but I know what came out of his mouth. We recommend that he be terminated and we are moving forward on that."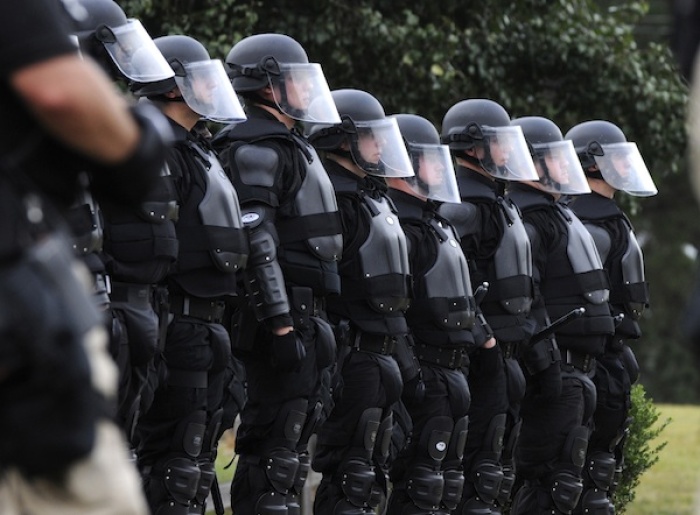 Abbott has been in the force for almost 28 years, but he was filmed trying to defuse an escalating situation with an uncooperative passenger. The woman was held at a traffic stop for suspected driving under the influence. Abbott had tried to instruct her to exit the car to impound the vehicle. When he asked for her to reach for her phone on her lap, the woman was hesitant, citing that she had seen numerous cop videos.
Abbott cut her off with a potentially sarcastic comment: "But you're not black. Remember? We only kill black people. Yeah. We only kill black people, right? All the videos you've seen, have you seen (inaudible) people get killed?" said Abbott on the video.
Register acknowledged that Abbott might have made a sarcastic standpoint. However, the leaders of the Cobb County police decided that no matter how one views the comments, it remains "inexcusable and inappropriate."
The video has since circulated widely on social media, receiving strong criticism.