Georgia Pastor Accused of Rape, 'Body Anointings' and Paying for Abortions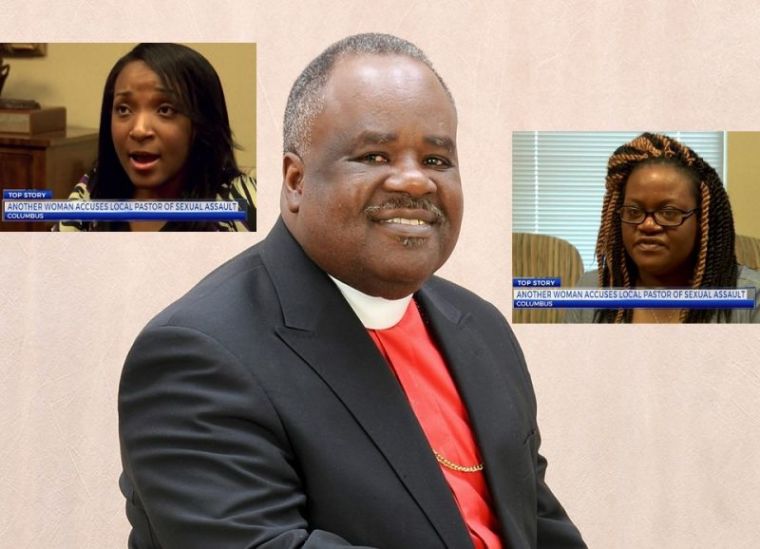 A married Georgia pastor who preaches against the sins of the flesh and the "tragedy of the carnal mind" has been accused of rape by two former congregants, one of whom claims she aborted two of his children after she became pregnant by him as a teenager.
Former congregants Lequita Jackson, 30, and Lakisha Smith, 37, have accused apostle Lewis Clemons of Kingdom Awareness Ministries International in Columbus, Georgia, of using his position as a spiritual leader to sexually abuse them, according to claims made in a civil lawsuit filed in Muscogee County Superior Court last month.
"He was a child molester," said Jackson, who claims Clemons began abusing her at 15, according to WRBL.
Jackson, who is now married with two children of her own, said she was so traumatized by her experience, it took her five years before she was able to open up to her husband about what she endured.
"He was a sexual predator who needed to be stopped. I just kind of accepted it at that age," said Jackson, who is trying to ban Clemons from the pulpit with the lawsuit along with other demands.
She said Clemons opened the door to abusing her with small talk in his car when she was 15, which later progressed to kisses, caresses then sex. She said Clemons would also perform what he called "body anointings," on her which involved rubbing oil all over her body.
Their activities overtime allegedly resulted in two pregnancies which Clemons paid for her to abort while posing as her guardian. She said he then justified his actions with Scripture.
"He misinterpreted what God originally put into the Scriptures to use it to his benefit," Jackson said.
Jackson's attorney suggested Clemons targeted about five different churches, "attacking vulnerable women" and Smith says she is one of them.
"I've questioned my knowledge of the Bible and God's Word," Smith told WRBL. "And I feel like honestly, I have to start over. He needs to be held accountable for his actions, there are lives and souls at stake."
Smith claims she was assaulted by Clemons in 2015 during a vulnerable period in her life while caring for her disabled son and her mother, a two-time cancer survivor.
While she hasn't yet filed criminal charges against Clemons, the pastor declined to respond to questions asked by WRBL regarding the allegations. Calls made by The Christian Post to Clemons' church were also not returned.
In a statement about empowerment on his church's Facebook page, Clemons warns that to be "carnally minded is death."
"The Bible, in Romans 8:5–7, talks about the tragedy of the carnal mind. The mind of flesh is the mind that wants to do its own thing, according to the dictates of its own will," he noted.
"The road to carnality starts with a lack of appreciation. When you don't know what you have, you take it for granted. You just get used to it being around and you feel like it always will. There are times when we take God for granted. When that happens, there is not only a lack of appreciation, but also neglect. The things that used to be important have now become secondary. We put forth no extra effort to maintain the highest degree of togetherness," he continued.
"That's why the Apostle Paul, admonished the Church at Rome to be spiritually minded, which is in direct opposition to the carnal mind. To be spiritually minded means that priority has been placed on my relationship with the Father. The spirit that's in my mind dictates my actions. I must conclude that if we are going to attract a world for the Kingdom, we put off carnality and be transformed into spirituality. To be carnally minded is death, but to be spiritually minded is life and peace (Romans 8:6)," he ended.
Reacting to Clemons' refusal to address the allegations against him in public, Jackson said: "He could explain it away in the comfort of the church walls. But if he had to explain it to the public, he could not. I am not surprised he wasn't willing to explain himself. My only hope is that he does recognize the error of his ways, and that he does do something about it before it's too late."