Giving Thanks for My Vegan Thanksgiving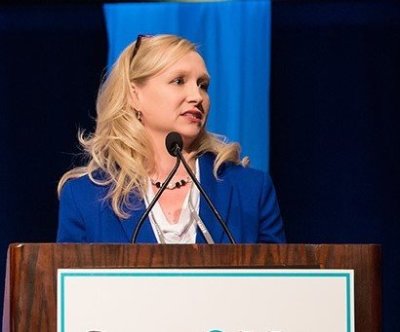 A Vegan Thanksgiving is not exactly what I would call exciting — but a few years ago a family member started a healthy life commitment that included a vegan diet.
In my exuberance to help, I committed to learn recipes and cook all-vegan. I have kept that commitment and think I am a better vegan cook that I was a "regular" cook (what would you call this?) — and make some pretty tasty goodies. I even survived a 50th birthday party with no cake, all natural, and even no sugar.
I entered into a bout of self-pity when I began to think of what I would miss this year — the big fat juicy turkey, the dripping gravy, the buttered potatoes, the marshmallow toppings ... oh the suffering. And not to mention the pumpkin pie with fresh whipped cream for breakfast on the day after Thanksgiving, my personal tradition.
During my planning for this year I began to focus on the suffering I was about to endure and forgot all about the actual meaning of giving thanks. Giving thanks is seeing the light and the darkness, the good and the bad, and still giving thanks. Admittedly not having turkey is not true suffering (maybe the lack of pumpkin pie is), but I have had my fair share of the darkness this world affords, we all have.
If we look at the Pilgrims they gave thanks in a time of suffering — in a time of great peril they made the decision to have a day or thanks —Thanksgiving. The Pilgrims were suffering with disease, starvation, death and dying — imagine the despair and loneliness they must have felt. And yet they gave thanks.
How does one give thanks in time of suffering?
NOT PUNISHMENT. Suffering is not punishment. We tend to think of suffering as punishment when it is actually a reward, yes a reward!
We are often looking for the way of escape when we are exactly where God wants us to be — so that He can work within us. Suffering has a way of teaching us valuable lessons and it produces within us an endurance to run our race. It strengthens us to be able to continue, to have the fortitude to keep going, and to encourage others. His strength is made perfect in our weakness — and we are never more aware of how weak we are until we are squeezed beyond ourselves. It is such times as these that our only strength will have to come from Him. We find and rely on His strength.
The life of Corrie ten Boom is a great example of suffering giving strength — she was in Ravensbrück Concentration camp during World War 2 and was in great suffering as she and her sister Betsy labored daily. They brought great hope to the other prisoners with their daily Bible studies and the message that there was no pit so deep that God was not deeper still. The time she spent in the concentration camp opened new doors for her to serve others, which brings us to the second point, that new things begin to find us.
NEW THINGS. Suffering is often the gateway to new things. When we have experienced a time of darkness, this is very often the door to a new path that God is taking us down, a path we would have never been equipped for if we had not experienced the darkness and trails for ourselves. There is great power in the word of our testimony, when we have lived in the darkness of night to find the new day, it gives our voice a power to show others the way towards hope and healing.
A friend of mine, David Mike, released a book (Dishonor: One Soldier's Journey from Desertion to Redemption) recently sharing the journey of his dishonor. He was former military and through a fade into drugs found himself in prison. What David suffered — shame and despair — brought a new thing — opportunities to share his story of the restoration and redemption of Christ in a powerful way. For the Pilgrims, they were birthing a new thing — a new nation.
Here is the funny thing — you might be spending Thanksgiving with friends and family who are very aware of your pain, your past — and yes your suffering, and they might be the very ones who will not let you live beyond those things. Yet it is Christ who does new things — He is the one who can see you as you are and for what you will be even when others cannot see this. Trust how He sees you and in where He is taking you. God makes ugly things beautiful — He can use your suffering and dark times giving birth to a new and beautiful time.
CHOOSE THANKFULNESS. Giving thanks is a choice — we have to choose to be thankful — just as the Pilgrims did. Our lives are going to be filled with despair and hard times, some of these are our own poor choices and some things are put upon us, and yet we can choose to see the goodness in it all and know God is working in all things for our good.
You may be suffering, you might be in the valley (or the mountaintop) — the key is to see who He is and trust that He is working in all things. We might see darkness in our day, but He is birthing new things, we have to trust Him. Corrie ten Boom said it best:
"If you look at the world, you'll be distressed.
If you look within, you'll be depressed.
If you look at God you'll be at rest."
During this time of thanks, I pray we see the good that is there — even if there is also suffering. That we put trust in His ways. And that we are thankful for all that He is and is doing.
Here's to lentils shepherd's pie, squash casserole, date-banana pudding — and good health.
Happy Vegan Thanksgiving!
Kathleen Patterson, Ph.D. is a professor at the School of Business & Leadership, Regent University, and serves on the board of CareNet.