God Is 'Moving' in Syria As Hundreds of Thousands of Muslims Are Turning to Christ, Says Pastor
Christianity is on the decline in the Middle East where the religion originated as more and more Christians have either been killed or fled as a result of the conflict that has been raging for years in Syria and Iraq.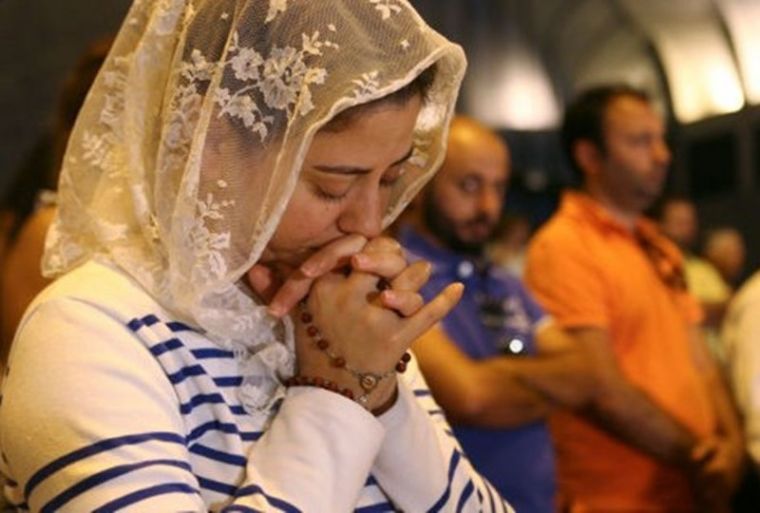 But one pastor from Syria says God is doing something special to grow the faith in the region.
Speaking to Open Doors USA, Pastor Simon said that although it's true that hundreds of thousands of Christians have fled Syria since the civil war erupted in 2011, their number is being replaced by a "staggering" number of Muslims who are coming to Christ.
Without disclosing the pastor's full name and the city in Syria where he ministers for security reasons, the Christian charity said Pastor Simon has seen with his own eyes how God "is moving and doing great things" in the region.
"What the Lord did in the past six years, he saved hundreds of thousands of Muslims in different countries," he told Open Doors USA.
In the city where he is based, the pastor said he knew of some 900 Christian families when the war began. Now, only 310 such families are left.
"In the places where I work as a pastor, we don't have young ministers anymore, the last one left us eight months ago and relocated to another country," he said.
But even though many of these original Christian families have left the country, more and more Muslims are coming to Christ, the pastor said.
He said in the past years, he has baptized countless people from both Druze and Muslim backgrounds.
Pastor Simon said despite the dangers and difficulties of living in Syria today, he and his family have decided to stay because he feels a calling to stay in his country and share the gospel with his people.
The increasing number of new Christians he has to serve has become a concern. "When I see the number of people coming to know the Lord, this puts a pressure on me," he admitted. "I know that if I were to leave, no one would stay to serve these people."
A report from Open Doors, Served and Middle East Concern estimates that 50 to 80 percent of the Christian residents of Iraq and Syria have emigrated since the start of the Syrian civil war. In Syria alone, the report estimated that the Christian population of around 2 million in 2011 has "roughly halved."
The report also noted that for the Christians who have resettled elsewhere, there is "little incentive" to return, with several of them saying "the Middle East is no longer a home for Christians."