Good Samaritans Help a Homeless Man's Dream Come True – This Incredible Act of Kindness Will Move You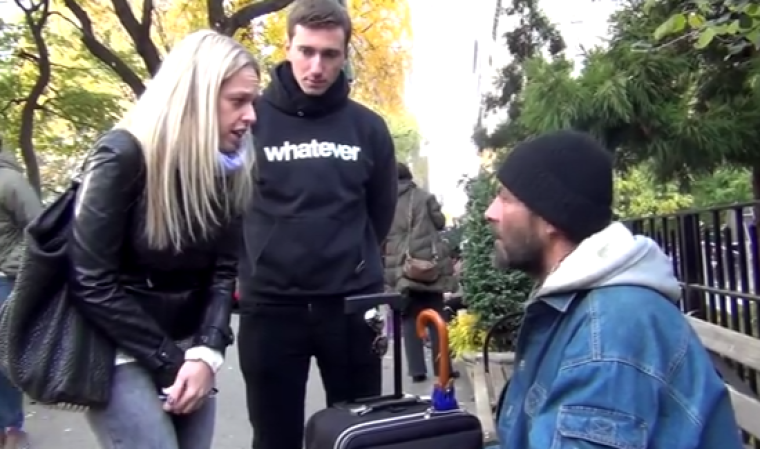 A group of promoters went out to NYC for a clothing company shoot and ran into a homeless man with an incredible story. It was a very cold day, so these good Samaritans decided to use the clothes to dress the homeless man stuck outside in the cold. This was going to be the concept for their video, keeping the homeless warm since winter was approaching and providing them with hats, gloves sweaters, among other winter clothes.
What they do for one homeless man, who was trapped and couldn't get back home, will have you in tears. This is a wonderful act of kindness for people less fortunate, which illustrates the love of God.
"Do not neglect to do good and to share what you have, for such sacrifices are pleasing to God." -Hebrews 13:16