Google Apps vs. Microsoft Office 365: Battle of the Best Productivity Suites; Features and Prices Reviewed
The Two Office Suites Dish Out the Best Features for Productivity Today, but Which One is Better?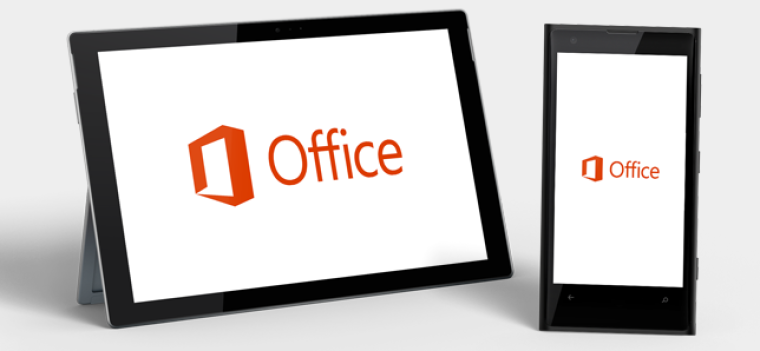 Microsoft has long reigned the productivity software market, but with the emergence of cloud-based computing, Google seems to follow suit. We now look at these two to decide which one is better, the Microsoft Office 365 or the Google Apps?
Pricing: Tie
Being marketed to small businesses and entrepreneurs, schools, individuals, or even huge companies, office suites have different plans for various needs. Google has two monthly options, one for $5, called Google Apps for Work, and one for $10, called Google Apps Unlimited. However, most of the basic apps and services from Google already come for free and are accessible by just creating a user account.
Microsoft offers more options. The Office 365 has seven different plans ranging from $6 to $35 aimed at Businesses and Enterprises. More plans are available for students and individuals; some are even free if one is enrolled in an accredited school. All plans have compulsory annual commitments.
Storage and Accessibility: Office 365
With the Google for Work plans, 30GB of cloud storage is available for the $5 plan. Accounts with at least five users for the $10 plan are given unlimited online storage. Office 365 clearly wins here as it offers 1TB of storage even for its most basic plans. Both storage plans are expandable with additional costs. Google's Gmail and Microsoft's Outlook also have separate storage allocations for emails.
Accessibility is also where Office 365 trumps Google Apps. All Office 365 applications can be downloaded and installed to the users' desktop, while Google Apps are purely online-based. Both services have mobile applications for both iOS and Android users, with cross-platform syncing available.
Applications and Services: Office 365
There's no doubt that the Microsoft Office suite is the industry's standard for productivity tools. However, Google's offering is not far behind as their apps are continuously developed and improved. For word processing, spreadsheets, and presentation applications, Office 365's Word, Excel and PowerPoint definitely take the cake. They pack more features for precision and customizability than Google Apps' Docs, Sheets, and Slides.
Additional applications such as notetaking (OneNote for Office 365, Keep for Google Apps) and email management (Outlook and Online Exchange for Office 365, Gmail for Google Apps) also come in handy. However, Office 365's Outlook centralizes the users' calendar, contacts, and emails in one application, whereas Google Apps keep them separate. Office 365 also have unique applications for desktop publishing (Publisher) and database management (Access). Instant messaging and conferencing are available through Microsoft's Skype and Google's Hangouts, while online storage are managed through Microsoft OneDrive and Google Drive.
Collaboration: Google Apps
This one is an easy win for Google Apps, as they are marketed and conceived to be a center for collaboration in the first place. Being purely online-based means everything and everyone is updated real time with changes and comments. The less feature-packed applications also give a distraction-free and a content-focused working environment, resulting to an easier learning curve. Office 365 on the other hand has evolved from standalone desktop suite to a productivity pack that has collaboration as one of its features. It is more suitable for individual work, where collaboration usually takes place at a separate chore in a different environment.
Overall and Final Thoughts
These two productivity suites have their own advantages over the other. As Microsoft dominates the field with its feature-packed applications and services, where Google succeeds is something it's already good at – online collaboration. If you have an Android device, it is difficult to resist using bundled apps with the Google-based system. However, Microsoft Office exists in its own premium environment of providing its users the most real estate with their money.
Choosing between the two is a matter of preference and necessity. However, prioritizing feature over collaboration, or the other way around, doesn't mean you sacrifice anything. Office 365 and Google Apps offer productivity experiences fit for a company to run at its best.