GOP Senators May Fund Planned Parenthood in Obamacare Repeal Bill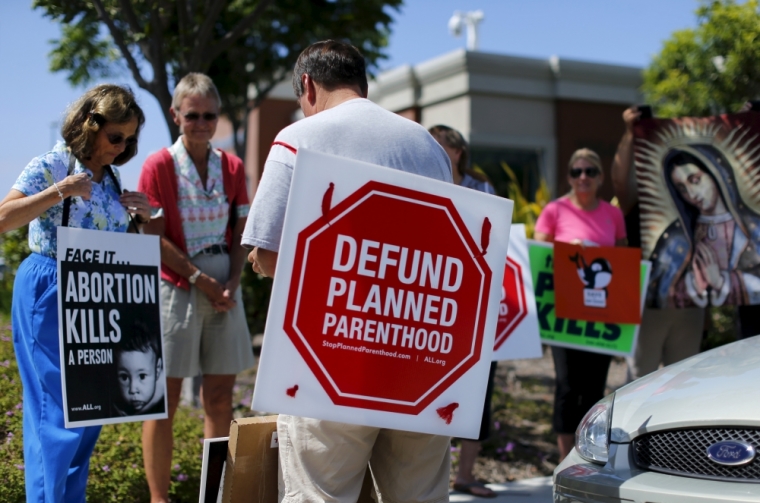 Senate conservatives may be willing to give in to Democrats and pro-choice Republicans and provide direct funding to the nation's largest abortion provider if it means they can pass a bill that repeals Obamacare, according to a recent report.
As the House passed its version of the American Health Care Act last month, pressure mounts on Senate Republicans to pass the bill before the July 4 recess. Fox News reports that "several" GOP senators have indicated that they are willing to back health care legislation that provides funding to Planned Parenthood if it means that they get enough support to push the Obamacare repeal and replace measure through.
With a narrow 52-48 lead in the Senate, the report indicates that any legislation repealing Obamacare would have to be structured in a way that would not lose the support of moderate and pro-choice Republicans, such as Alaska's Lisa Murkowski and Maine's Susan Collins, and secure the necessary votes to pass the legislation.
"However, the apparent concession by conservatives might give leadership more room to maneuver," the Fox News report states.
The House version of the AHCA, which narrowly passed by a vote of 217-213, withdrew federal funds from Planned Parenthood. However, the legislation would give states the ability to give federal tax dollars to Planned Parenthood. A total of 20 House Republicans voted against the AHCA.
But according to a tweet from Fox News reporter Chad Pergram, "some conservative GOP sens tell Fox they'd be willing to 'give' on social issues like abortion if it meant they could pass health care bill."
"I'm always looking for an opportunity to do what's right on that issue," Sen. Marco Rubio, R-Fla., told Politico. "But that said, I would say that my focus right now is on the broader health care marketplace, getting it fixed. Certainly, if it has that in there, it would be something I'd be supportive of. Whether I condition my vote on it is not something I'm prepared to say."
Planned Parenthood receives over $500 million per year in federal funding. The abortion provider's latest annual report shows that although its funding and abortion numbers have gone up, the number of cancer screenings and other health services it has provided has decreased.
If such legislation were to pass that funds Planned Parenthood, that would dash the hopes of many social conservatives who were confident the since the GOP had secured the White House, Senate and House in the last election that they would be able to use the budget reconciliation process to defund Planned Parenthood as part of the effort to repeal Obamacare.
"As usual, the GOP is trying to balance the wishes of 52 senators with very different priorities on health care. But there's one piece of the Obamacare repeal that has never been up for debate — and that's the defunding of Planned Parenthood," Family Research Council President Tony Perkins wrote in a blog update. "Americans handed the keys to the Republican Party in November with the understanding that they'd finish the job they started in 2015: ending the forced partnership between taxpayers and America's biggest abortion business."
Perkins added that if the AHCA were to pass without defunding Planned Parenthood, it "would be the end of the Republican Party."
"The only reason the American Health Care Act squeaked out of the House was because a number of conservatives thought gutting Planned Parenthood's funding and ending taxpayer funding of abortion was important enough to override their other concerns," Perkins wrote. "If that firewall is removed, the repeal will go down in flames. The strong support from pro-lifers in the House (and groups on the Hill) would vanish. Then what? The GOP would have failed once again to make good on their decade-old pledge to end Obamacare. And the American people wouldn't nearly be as forgiving this time, because they'll have had every tool at their disposal: control of Congress, the White House, and the backing of voters."