Gorilla Glass 6 Saves Smartphones From Breaking After Multiple Drops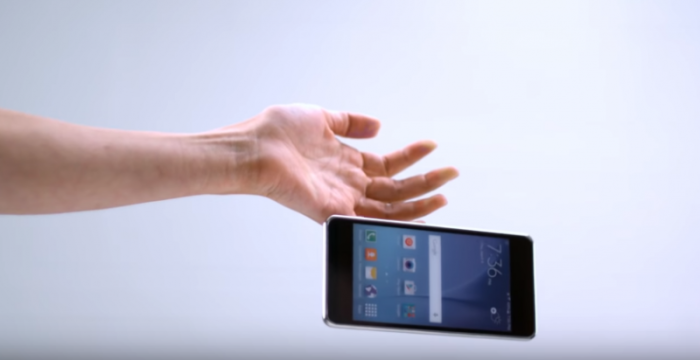 Corning has announced their newest product, the Gorilla Glass 6, and they claim that this new mobile device protector is the most durable one they have made to date.
In a press release announcing the new glass cover, Corning said they've developed new material that would allow for better glass performance.
Specifically, the company sought to address the issue of smartphone owners' tendency to drop their devices.
After having it go through lab tests, the company said that the average piece of Gorilla Glass 6 can withstand being dropped from a height of at least 3.28 feet (1 meter) onto rough surfaces 15 times.
Jaymin Amin, the company's vice president for technology and product development, said that the "significantly higher levels of compression" featured by Gorilla Glass 6 give it a greater chance to survive being dropped more than once.
When it comes to handling drops, the company said that the new version of Gorilla Glass is "up to two times better" than its predecessor.
Corning also noted that other glass compositions such as aluminosilicate and soda lime were unable to survive even the first drop.
Gorilla Glass 6 has also been developed to work well with the modern trends in the smartphone industry, said Marketing and Innovation Products division Vice President Scott Forester.
According to Forester, "Gorilla Glass 6 was also developed to meet the requirements of modern designs that use glass for more than 85 percent of the enclosure."
Corning also noted that the new designs being used for smartphones that feature more glass also allow for improved wireless charging and their new product should help with that as well.
The one area in which the new product is not expected to provide any significant improvement over its predecessor is scratch resistance.
According to a report from The Verge, the level of scratch resistance provided by Gorilla Glass 6 will be on par with earlier items. The report adds that "There's also a tradeoff between drop resistance and scratch resistance," and Corning has acknowledged as much in the past.
As for when people can expect to see smartphones outfitted with Gorilla Glass 6, Corning said that the new item is already being evaluated by "multiple customers" and that it should hit the market within months.
Corning didn't name the customers who are currently examining the new Gorilla Glass.
Engadget speculates that Gorilla Glass 6 could become more ubiquitous when the calendar turns to 2019.