Gosnell Might Take Stand in 'House of Horrors' Murder Trial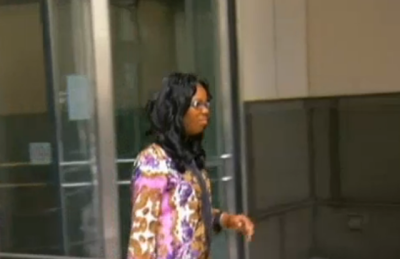 Editor's Note: Warning, graphic material in the following article.
The prosecution and jury is waiting to see if abortionist Kermit Gosnell is going to take the stand this week to testify in his murder trial that was postponed Monday because his defense attorney Jack McMahon is sick.
Kareema Cross, a former employee of Gosnell's, was the last of 36 prosecution witnesses to take the stand Thursday, and according to Cheryl Sullenger, who's covering the trial for Operation Rescue, her testimony included a series of photos Cross took to document the daily conditions of the Women's Medical Society abortion clinic in West Philadelphia.
Cross, the former employee who testified that she had contacted authorities to report Gosnell, told the court that in one case, a mother was sitting on the toilet when her baby came out. "It was swimming a little bit, basically trying to get out." On a separate occasion, Gosnell placed a baby that was still breathing inside a shoebox. "He didn't cut the baby right away," she testified, according to NBC-10.
Sullenger told CP that Cross also testified that Gosnell, on countless occasions, violated the state's 24-hour law that requires women to wait 24 hours before they start the abortion procedure. Instead, Gosnell's employees would insert laminaria into women's cervix on the first day, which would start the abortion process.
This was the case for patient Karnamaya Mongar, 41, a Nepalese refugee who died in Gosnell's clinic. The unlicensed staff gave Mongar medication to start the procedure without adhering to the state's 24-hour waiting period. They also had Mongar's daughter sign a consent form that she couldn't understand, because she isn't able to read English.
Cross, who worked in the procedure room at the abortion clinic, testified that she witnessed three babies being born alive. The photos she took also document the condition of the medical instruments, medical equipment and sink, all of which were dirty and covered in layers of dried blood.
"Everything that's being said about Gosnell is all documented. You can't say this never happened, because it's on the record," said Sullenger about Cross' photos that are part of the prosecution's 546 exhibits of evidence that have been shown to the jury.
"The speculums were filthy and were never washed out and were reused on women," she added. "These were disposable and were only supposed to be used once. This is how women contracted STDs in Gosnell's clinic."
Sullener also told CP that inside the courtroom, Gosnell smiles and makes eye contact with everyone. "In a lot of ways, I look at Kermit Gosnell like a Ted Bundy. Also, I think he had almost a cult-like control over his employees, at least financially, and for drugs."
Jason Huff, an FBI agent who also testified in the Gosnell trial, said on the night of the 2010 law enforcement raid, Gosnell was eating dinner while they interviewed him. "He was still wearing his bloody latex gloves. They had some holes in them," NBC-10 reported.
During the FBI's raid on the clinic in 2010, one baby that was found in a freezer had been there since 1982.
On Wednesday, a former patient testified that she had gone to Gosnell's clinic for a first trimester abortion, and received RU486 from Eileen O'Neill, whom she said she didn't know was not a licensed practitioner. The patient testified that O'Neill was wearing a white lab coat and she saw framed certificates lining the walls of the room.
During cross-examination of the former patient the defense said, "but you got good treatment," according to Sullenger, who told CP she was baffled by the lack of consideration for patients who received treatment from people who didn't have a medical license. "They didn't care that she wasn't licensed. If you don't have a license, you can't practice."
Sullenger said she was also shocked earlier on in the case when it was revealed that Gosnell put white women in cleaner rooms because he believed they would be more likely to report him than black women.
"When Gosnell's attorney said the prosecution was putting Mayo Clinic standards on the Pennsylvania clinic, he's saying that poor, urban-women of color don't deserve a clean speculum or clean medical instruments. No one deserves to be treated that way," she said.
Gosnell, 72, faces seven counts of first-degree murder for allegedly killing babies who were born alive; and one count of third-degree murder for the death of Mongar who died in 2009 from a Demerol overdose administered to her at the abortion clinic that Gosnell owned and operated for 40 years.