Gospel Music Legend Andrae Crouch Suffers Serious Health Problems, Family Requests Prayers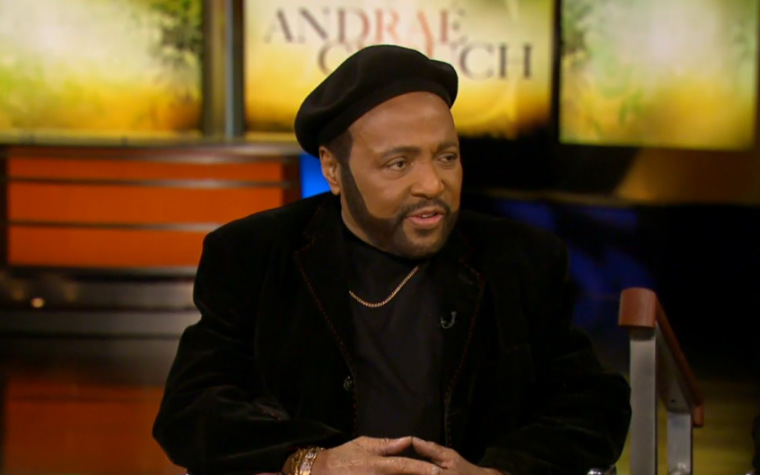 Andraé Crouch is being hospitalized after "serious health complications" arose on Saturday, and the legendary gospel singer's twin sister is requesting prayers for his healing.
The 72-year-old "I'll Be Thinking of You" singer has been dealing with failing health for the past few years with conditions that include several cancers, congestive heart failure and diabetes, as well as a hospitalization on Dec. 1 that resulted in the postponement of his Let the Church Say Amen Celebration Tour. On Monday, Sandra Crouch released a statement confirming that her brother was taken to the hospital once more over the weekend.
"On Saturday, Jan. 3, my brother, Andrae Crouch, was taken to the hospital so that medical staff could more directly address some serious health complications that had arisen," Crouch's sister said, according to USA Today. "At this time, Andrae is being attended by a medical team, and we are so grateful for their wonderful care."
While Crouch did not specify her brother's medical problem, she said her family appreciates all the prayers from the singer's fans.
"We are also so grateful for the many thousands of people around the world who are praying for Andrae right now," she said. "We ask for your continued prayer – that Andrae will respond positively to the medical attention being given to him at this time, and that he will fully recover from this current health complication."
In 1994, Crouch took over for his father as senior pastor at Christ Memorial Church of God in San Fernando, Calif. alongside his twin sister, where they still serve today. With well-known gospel songs such as "The Blood Will Never Lose Its Power, My Tribute (To God Be the Glory)" and "Soon and Very Soon," Crouch's songs have played in churches around the world and recorded by artists that include Elvis Presley and Paul Simon.
The seven-time Grammy Award-winning musician has also directed the choirs that sang on Michael Jackson's "Man in the Mirror" and Madonna's "Like A Prayer." Watch Jackson's video here.