Gospel Rapper Shot in Robbery Speaks Out, Says He Escaped Death by Firing Back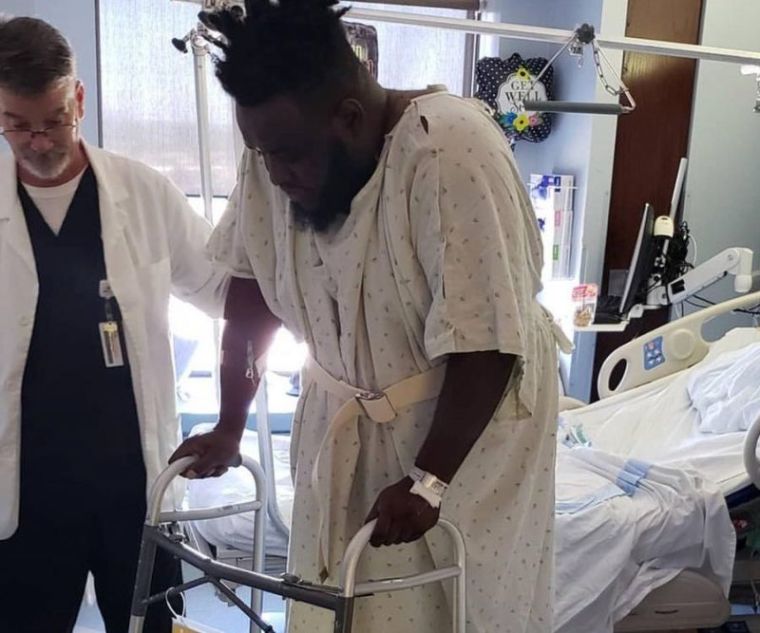 The Christian hip-hop community was rocked this week with the news that one of its most influential gospel rappers, Thi'sl Tyler, was shot. Now in recovery, the emcee is sharing details about what actually happened.
"I want to start off by saying, 'Thank you so much for the love that you have shown me during this time!' I've seen many of your posts, THANKS A MILLION! I know many of you have been hearing that I was shot Monday night during an attempted robbery in my hometown of St. Louis. I also have been made aware that there are many stories going around so I wanted to take this time to clarify what happened as well as personally give you guys an update on my current condition," Tyler wrote on Facebook Thursday.
Social media posts indicated that Tyler was shot "multiple times" during an attempted robbery by some of the same people he has been trying to witness to about Christ. The St. Louis minister admitted it was an attempted robbery but wanted to clarify some of the details about the incident.
"It is true I was involved in an attempted robbery. It's not true that I was shot multiple times. That was believed to be true early on because I had three holes in my left leg but those ended up being the exit wounds and not the entry," he explained.
Tyler revealed that the bullet entered his left thigh, "fragmented" in his leg and the broken pieces exited in three different places on in his inner thigh and groin. The single bullet also entered his right inner thigh and broke his femur bone.
The former drug dealer turned evangelist was armed and said had he not retaliated he might not be alive.
"By the grace of God I had my firearm on me and was able to pull it and fire back which is why I wasn't totally victimized," Tyler admitted.
Doctors said the rapper will be out of commission for two weeks and it could be up to three months before his leg is completely healed. Instead of harboring hatred against his perpetrator, however, Tyler said he still wants to see people get saved.
"Minutes after this happened I had these thoughts running through my mind, 'I'm out here every day breaking my back to save the very dudes that just tried to rob me.' I instantly combatted those thoughts with, 'This is the reason why I have to go harder, so these dudes don't have for do this,"' Tyler said.
"This will not shake me or change the way I see view these young men, I still want to see these young men changed, I still want to see them come to know their creator and experience the saving grace of Jesus!"
The Christain rapper concluded his post saying that he allowed a friend to create a GoFundMe page on his behalf to help with medical bills. They have already raised more than half of their $24,000 goal.
According to The Detroit Times, St. Louis has one of the highest crime rates in America.
The incident occurred Monday night and Tyler needed surgery to place a rod and bolts in his leg.
The Billboard-charting hip-hop artist is recognized as a positive role model in his community. He regularly speaks against violence and works with the inner city youth.
Once in jail for suspected murder in 1999, Tyler turned his life around a decade later in 2009 when he gave his life to Jesus and gave up selling drugs to make Christain hip-hop music.
He is now considered a pioneer to many in Christain rap.