'Gotham' Season 2 News, Update: 2 New Teasers Reveal the Joker's Return and Bruce Uncovering the Cave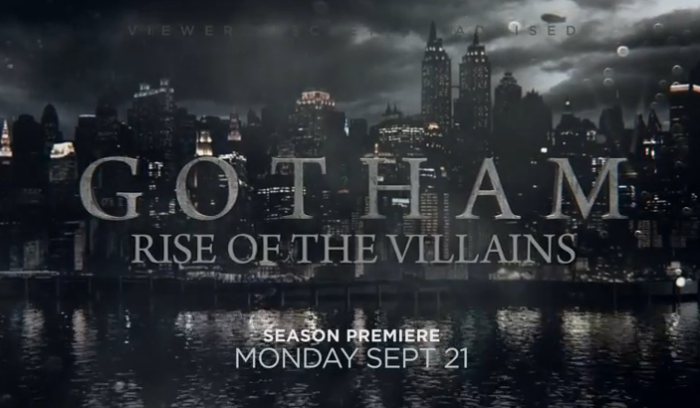 On the heels of the latest casting news for the upcoming second season of Fox's hit crime-fighting drama TV series "Gotham," a pair of teaser trailers were released by the network further fuelling the anticipation of fans for its return.
In the first video titled "Hungry," Ben McKenzie's Jim Gordon is seen confronting Commissioner Loeb (Peter Scolari) and swearing that he will bring him down.
The new season finds Robin Lord Taylor's "The Penguin" sitting with an air of superiority as he is now the king of the mobs. Gordon is once again asking for Cobblepot's assistance, much to the amusement of the latter.
The trailer also briefly shows Cameron Monaghan's Jerome "Joker" who appears to be in an incarceration facility.
The second video, meanwhile, highlights the young Bruce's (David Mazouz) descent down to his father's secret "cave."
"You can't have the truth, unless you feel the true calling," he said in the trailer.
For those who missed it, below is the official synopsis released by Fox for "Gotham: Rise of Villains."
"The good. The evil. The beginning. Everyone knows the name Commissioner Gordon. He is one of the crime world's greatest foes, a man whose reputation is synonymous with law and order. But what is known of Gordon's story and his rise from rookie detective to Police Commissioner? What did it take to navigate the multiple layers of corruption that secretly ruled Gotham City, the spawning ground of the world's most iconic villains? And what circumstances created them – the larger-than-life personas who would become Catwoman, The Penguin, The Riddler, Two-Face and The Joker? "
"Gotham" Season 2 premieres Sept. 21 at 8 p.m. on Fox.