Grace Church in Indiana in Spotlight for Reversal on Women Leaders; Theologian Lauds Shift on 'Massive Misreading' of Scripture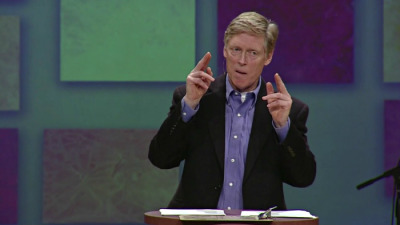 Grace Church, an 8,000-10,000-member congregation in Noblesville, Ind., has been fielding requests from the media about its recent reversal on the issue of women in leadership. But as a representative for the megachurch told The Christian Post this week, it could be a while before it issues any official statement on why administrators now believe God calls both men and women to lead His Church.
"In order to allow time and space for our people to process [the church's new position], we're not offering comment at this time," Melody Boyer, Grace Church's pastor of communications, told CP on Tuesday.
Despite her reluctance to share too many details about the changes out of sensitivity for members, the pastoral staff's ongoing sermon series and other in-house issues, Boyer did clarify that Grace Church, which has about 100 people on staff, previously barred women specifically from the senior pastor and elder positions, and from preaching at weekend services.
"The decision has been from our leaders [that] their desire is to lift all restrictions from women in leadership, including the role of an elder and the role of a senior pastor," she explained.
While two of the three long-standing restrictions have been lifted, the church must still work its way through degendering the eldership, if that is what the congregation decides to do when it comes time for members to vote.
The leaders of Grace Church appear to go to great lengths in the teachings presented thus far to show why they believe God does not place gender restrictions on those called to lead the Church.
"We don't just make decisions. We seek discernment from God," said Executive Pastor Chris Shore, listing intense study, prayer and discernment from the Holy Spirit as factors that drove the leadership's decision.
Shore joined other pastors and governing board members at the pulpit earlier this month to explain Grace Church's "approach to the Bible and spiritual discernment," which was part one of the megachurch's "Special February Series" on family structure and human sexuality.
Grace Church, launched in 1991 with 600 members, states that every part of its ministry "is rooted in our desire to challenge people to follow closely after Jesus Christ and live a life that reflects the desire He has for his Church to bring healing in this broken world."
The brokenness of the world is reflected in the "equity and dignity between men and women," according to Teaching Pastor Tim Ayers, who preached on Feb. 9 the second part of Grace Church's new teaching series. In that message, Ayers spelled out the results of the leadership's painstaking exegetical endeavor into the Bible's position on female leadership.
"Our governing board and our pastors deeply studied the overall tenure of all of Scripture related to leadership within the people of God," explained Ayers. "Then, they wrestled with God's initial intentions, the world's brokenness and God's desire to repair that brokenness. Then, they affirmed that the task of the Church is to heal the broken places that resulted from the Fall and to live out in this world as best as we can God's initial desires for His world. And they came to the conclusion that one of these broken places is the inequity that exists between men and women."
Ayers insisted, "This decision is not a slippery slope. It is getting in line with God's initial designs for His people, it is taking the whole of Scripture seriously, and it's standing against the structures of a fallen world."
The Grace Church teaching pastor stated that "the issue in 1 Timothy is competence and character" and that "according to Paul, race and class and gender are not the issues."
"We need the best people that God has given our community at the table," Ayers stated, "people who meet the character demands that Paul gives us, people who know the Word, people who walk in submission to the Spirit of God, and who live lives of prayer."
The leadership's decision to lift Grace Church's gender restrictions and affirm female leadership did not come as a compromise to culture or to "make a point." But rather, said Ayers, the decision was about a desire to allow all the people of Grace Church to join God in His mission in bringing salvation and hope to the world.
Watch Pastor Ayers' sermon on "Our Approach to Women in Leadership" below, or at GraceChurchin.org.
Protestant Christians remain split on what roles they believe are admissible for women serving in churches, although mainline denominations such as Methodists, Episcopal and Presbyterian churches have long embraced women in all levels of leadership.
Grace Church, loosely associated with the Evangelical Free Church of America, functions as a non-denominational church. The organization underwent a name-change earlier this year, dropping "Community" to perhaps standout from the crop of Grace Community Churches peppered across the nation — including Grace Community Church in Sun Valley, Calif., led by influential Calvinist preacher and author John MacArthur.
MacArthur is a staunch advocate of male-only church leadership, and insists that passages like those found in 1 Timothy 2 make it "clear" that "the roles of pastors and elders are limited to men in the church" and that although "women may be highly gifted teachers and leaders," their "gifts are not to be exercised over men in the context of the church."
"A woman should learn in quietness and full submission," writes the Apostle Paul to the young church leader named Timothy. "I do not permit a woman to teach or to assume authority over a man; she must be quiet."
Paul, credited with penning more New Testament letters than any of Jesus' apostles, goes on to recount the Genesis creation narrative of "Adam [being] formed first, then Eve." The Fall, which describes Adam and Eve being cursed for disobeying God, involved Eve being deceived and not Adam, according to 1 Timothy 2:14. This Timothy passage, among others found in Titus, 1 Corinthians and elsewhere, shows that women are restricted from pastoral or authoritative positions over men in church, according to some Christians.
A 2012 Barna study on the perspectives of Christian women in America found that 16 percent of those surveyed said their opportunities at church were limited by their gender, although 84 percent said their church was either totally receptive to or mostly open to women "fulfilling their leadership potential in their church." Furthermore, 78 percent of the women questioned disagreed that the Bible prohibits them from serving as leaders in the Church, although just 47 percent said male leaders in their congregations were willing "to change the rules and structures to give women more leadership opportunities."
A study published a year prior to Barna's by Pew Research as part of its Religion & Public Life Project found that 75 percent of evangelical Christian leaders from around the world think that women should be allowed to serve as pastors (North American leaders accounted for 19 percent of respondents to the survey).
Pointing to a separate 2009 Barna study on the rise in the number of women pastors in Protestant churches as evidence of why U.S. churches were on a decline, the Council on Biblical Manhood and Womanhood insisted that congregations that embraced women pastors were compromising, "[moving] away from Scripture and toward culture," and "liberalizing on the gender issue."
The Rev. Jeremiah Gibbs, university chaplain at the University of Indianapolis and who recently completed his Ph.D. in Theology, has a special interest in Grace Church's shift in position on women's roles in the Church. Gibbs, who took to his blog last week to laud Grace Church's "courageous" decision, told CP he hopes the "highly respected" megachurch will help turn the tide for the greater Christian community.
"I have personally been involved in advocating for women's leadership in churches for some time now," said Gibbs. "I think I was excited to hear that such a large church was willing to change a position like this, because it can be very difficult when you have an organization the size of theirs to change a position without upsetting a lot of people or causing other problems in leadership. I was just really encouraged that they would have the courage to make a decision like that in spite of whatever consequences might come from that."
Gibbs attends a female-led Methodist congregation in Indianapolis that includes his wife as the associate pastor. He said Grace Church's decision was "very encouraging for her and I think it was very encouraging for many women in ministry," as evidenced by responses to his blog post, which he estimated had received over 15,000 page views.
He added of Grace Church, "This is a community that takes the Gospel seriously, takes the Bible seriously, is engaged with our community here in Indianapolis, and for them to change this position is just encouraging for lots of women that are fulfilling their call."
Gibbs said he hopes that pastors and elders of other congregations "will read some of the widely available scholarship and see that there has just been a lot of misreading of the Bible in this issue."
"Part of what I'm hopeful for is they did this because they believe the Bible said it, not because they were giving up on some biblical belief or something. Obviously, within the evangelical community [that's] kind of a nonstarter. You're not going to see massive movements of change if that change is perceived as unbiblical. But they made the argument that this was a biblical position, that the church had just been misreading the topic. As a scholar, I think that's exactly what has happened. I think there's been a massive misreading so I'm excited to see a church that read some of that scholarship and was willing to change their position."
Gibbs, who does not represent or speak for Grace Church, shares in the audio player below his take on the megachurch's new position on women in leadership and thoughts on Pastor Tim Ayers' Feb. 9 sermon.