'Grey's Anatomy' Season 12 Spoilers: Kate Walsh Is Back as Addison
'Grey's Anatomy' Season 12 Spoilers: Kate Walsh Is Back as Addison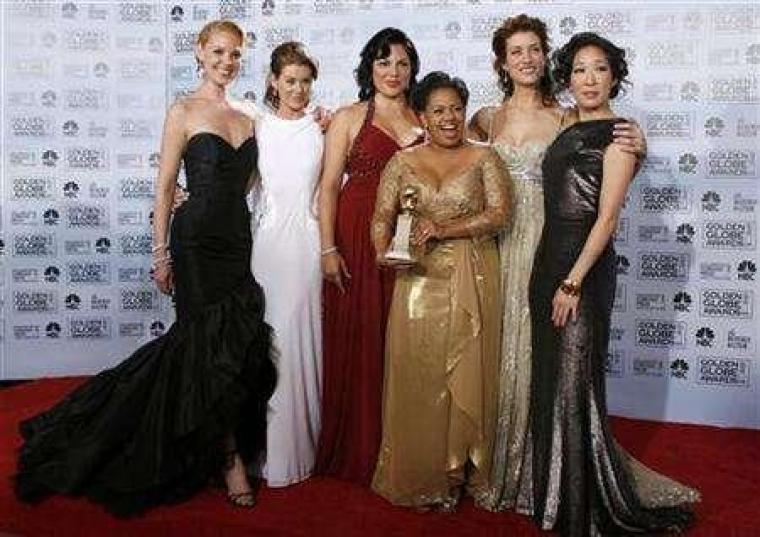 Actress from the hit series "Grey's Anatomy" recently shared some details about her character in the series.
It was reported that Kate Walsh recently spoke to US Weekly about how she will be reprising her role as Addison Montgomery in the upcoming episodes of the series.
Walsh had portrayed the role of Addison in previous seasons of "Grey's Anatomy." Her character is known as the wife of Derrick Shepherd, played by Patrick Dempsey, before he got in a relationship with Meredith, played by Ellen Pompeo.
She had told US Weekly about why she decided to join the series once again. Walsh explained that she was excited to play a character that she could easily connect with. She described Addison as a strong and capable.
Walsh also explained that she enjoyed working with Shonda Rhimes, the creator of "Grey's Anatomy." She stated, "That's how it was with me with creator Shonda Rhimes. With her really strong scripts and the same with 'Fargo,' which was like a perfect script and it was just an awesome experience."
She also expressed her sentiments toward the series, explaining that it has played a huge part in her life and career. She stated, "I mean I loved all of them so much. It was an awesome, huge chapter of my life... What's great about the culture now is that there's so much content, there's so many ways to do it so it's thrilling. Like, a whole new generation of 'Grey's' fans are able to sort of have access to it on the Internet and watch it."
The series is currently in its winter hiatus. With that, it was revealed that Walsh will be joining the series when it returns next year. She will be present in two episodes, according to US Weekly.
"Grey's Anatomy" season 12 will return to ABC on Feb. 11 at 8 p.m. ET.