'Grey's Anatomy' Season 13 Episode 15: Meredith to Finally Take Things to the Next Level With Nathan?
When "Grey's Anatomy" season 13 returns to the small screen this week with episode 15, "Civil War," Meredith (Ellen Pompeo) and Nathan's (Martin Henderson) complicated love affair will be explored.
With Alex (Justin Chambers) back on the job, he finally gets the chance to see for himself what is going on between his best friend and Nathan. He even gives his good friend unsolicited love advice.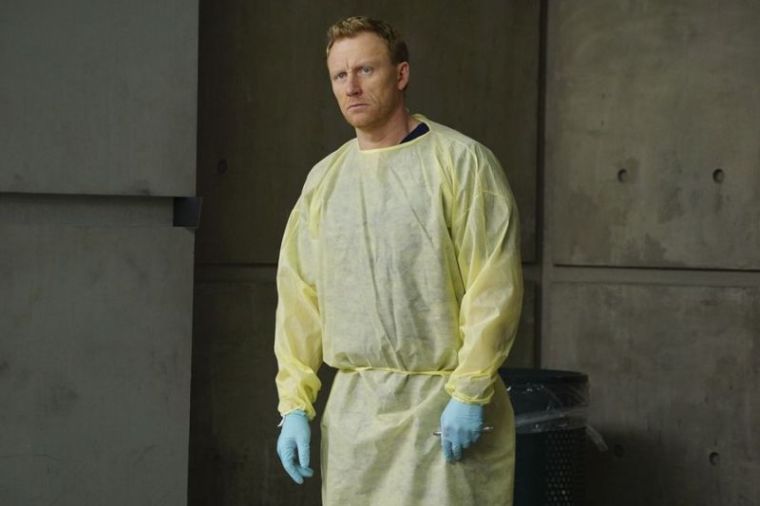 Even he himself knows that Meredith might actually want to take things to the next level with the cardiothoracic surgeon and Alex tells her that in the promo for "Grey's Anatomy" season 13, episode 15.
Meredith denies his accusations, reiterating that he does not want to be with Nathan. However, it looks like Alex's words have impacted her in some way and may have her thinking hard about whatever she has with Nathan.
The "Grey's Anatomy" season 13, episode 15 promo shows the friends with benefits confronting each other. Meredith reminded him about what to do if he wants to "get anywhere with her."
Before she can do so, Nathan cuts her off, saying that Meredith is practically admitting that "there is still more to get with" her. After all, the latter has always shied away from inserting feelings into their sexual relationship.
From the looks of it, "Grey's Anatomy" season 13, episode 15 will see these two take a big step in their relationship or at least admit to themselves the things they have been so afraid to say out loud.
The involvement of Alex in it will make it all fun to watch. The promo teases that while he knows that Meredith may have feelings for Nathan, he is not really all for the idea of the two getting together.
"Grey's Anatomy" season 13, episode 15 will also see Amelia (Catherine Scorsone) ultimate face her feelings about Owen (Kevin McKidd).
The installment will also follow Richard (James Pickens Jr.), Jackson (Jesse Williams), April (Sarah Drew) and Catherine (Debbie Allen) tackle a tough trauma case intensified by hospital politics.
"Grey's Anatomy" season 13, episode 15, "Civil War," airs Thursday, March 9, at 8 p.m. ET on ABC.