Grimm Season 4 Premiere Date, Spoilers: Will Nick Abandon His Powers? CSI Alum Joins Cast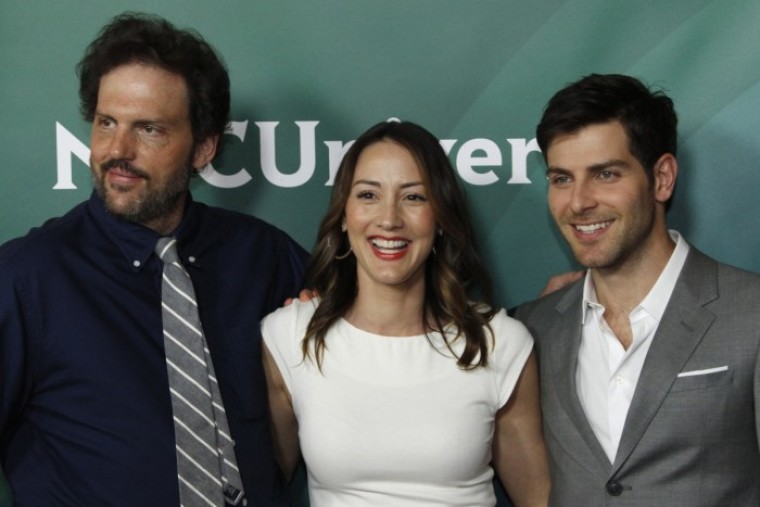 The fourth season of NBC's hit occult detective TV drama series "Grimm" premieres in October and viewers are already hankering for spoilers on what will happen to Detective Nick Burkhardt (David Giuntoli) and his cohorts. Here's what we rounded up so far.
As "Grimm" fanatics can remember in season 3, Nick's encounter with Adalind Schade (Claire Coffee) and drinking the potion has cost him his powers. Meanwhile, Captain Sean Renard (Sasha Roiz) was shot in the chest by Weston Steward and is now left in critical condition.
Executive producer David Greenwalt said that season 4 will basically pick up from the events of the previous season, especially in Nick's case.
"If they could cure him and if he could submit to that process, which is going to be horrible -- or at least shocking -- does he want to be a Grimm again?" he teased.
Both Greenwalt and co-creator Jim Kouf are also exploring the possibilities whether or not Renard will live or die within the forthcoming coming season.
David Giuntoli, on the other hand, shed light to the rumors of him returning without his supernatural powers that he inherited as a Grimm.
"You miss the power," he told TVLine.
The statement was in context to what he initially said when asked if his character would even want his power back.
"I think it's a theme that needs to be explored, most definitely," Giuntoli replied.
TVGuide, meanwhile, indicated in their report a new character that is coming to town. CSI alum Louise Lombard will play a certain Elizabeth Lascelles, a "mysterious" woman with royal connections. The site speculated that Lascelles would be confronting the Hexenbiest Adalind.
The 43-year-old British actress is best known for playing the recurring character of Sofia Curtis, a deputy chief in the TV show CSI.
"Grimm" Season 4 will return to NBC on Friday, Oct. 24 at 9/8c.