Growing Demand for Exorcisms as More Unchurched Americans Seek Help With Demonic Possession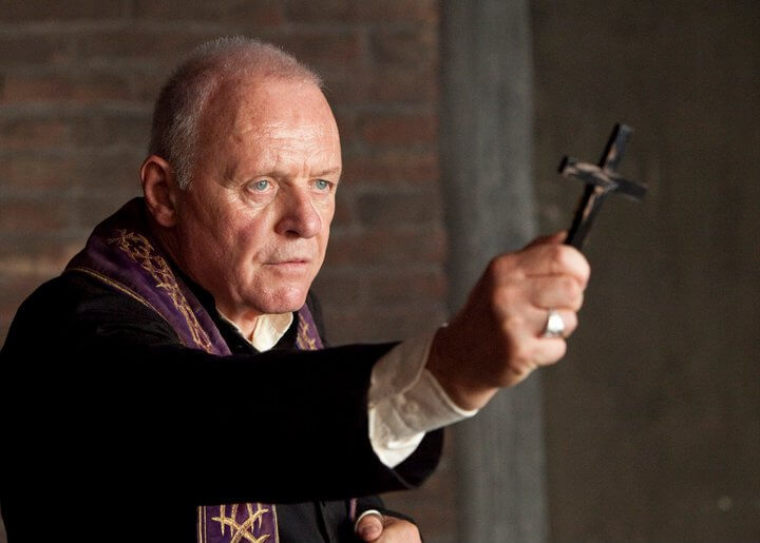 Two of America's most active exorcists say there is now a growing demand for their services as more unchurched Americans have been turning to them for help with demonic oppression, possession and other dark spiritual activity.
Father Gary Thomas, whose training in Rome is recounted in Matt Baglio's book The Rite: The Making of a Modern Exorcist, and Father Vincent Lampert, whose work was depicted on the Syfy series "Paranormal Witness" told The Telegraph that a confluence of conditions, including an expanding spiritual void in the lives of Americans, the diminishing authority of the Church, and the failure of the mental healthcare system has resulted in increased requests for spiritual intervention.
Both priests, who have more than 10 years of experience each as exorcists, say an overwhelming number of requests that they get from people seeking help are regularly diagnosed as actual manifestations of demonic attachment, infestation, vexation or full possession.
And Lampert of the Archdiocese of Indianapolis explained that many of the requests for help are not coming from practicing Christians but the unchurched segment of the population.
"We're gaining all sorts of knowledge but there's still that emptiness within us that is being filled with addictive behavior such as drugs and pornography," he said.
"There's a line in the Old Testament that says when one grows in knowledge one also grows in despair. The decline in faith goes hand in hand with the rise in evil," he added.
Thomas, who is the official exorcist of the Diocese of San Jose in northern California, trained in Rome to become an exorcist and it was his experience in that training that became the subject of The Rite published in 2009. The book would later be developed into a gripping film of the same name starring Anthony Hopkins.
"Often the stories are very complicated and many (seeking help) have been suffering for a long time" he said of the inquiries for exorcism that come to him.
Those seeking help, he said, are "desperate" people who have had no success with psychology and psychiatry.
"They're sick in one way or another," he explained. "And sometimes they do have a demonic problem. These are the local ones (in my parish)."
Thomas, who works with a team including trained mental health professionals, said in the last 10 years he has carried out 50 to 60 exorcisms in the U.S., but sometimes his requests for exorcism have come from outside the U.S., most frequently from India and Africa.
"I am a full-time pastor and this is a very intense ministry. Almost every free night that I have is taken up with exorcisms," he said.
"I could conduct one or two exorcisms a week for demonic attachment (as opposed to full possession). People could be quite functional but once they get into a sacred arena, such as a church, or participate in some element of parish, they'll begin to manifest or they'll begin to get sick or they'll begin to show other kinds of signs that something is amiss. And it's my role and my team's to discern what it is. Is it something psychological?" he said.
The demand for exorcists in the U.S. appears to be following a global trend some say has been inspired by the leadership of Pope Francis in acknowledging the presence of the devil.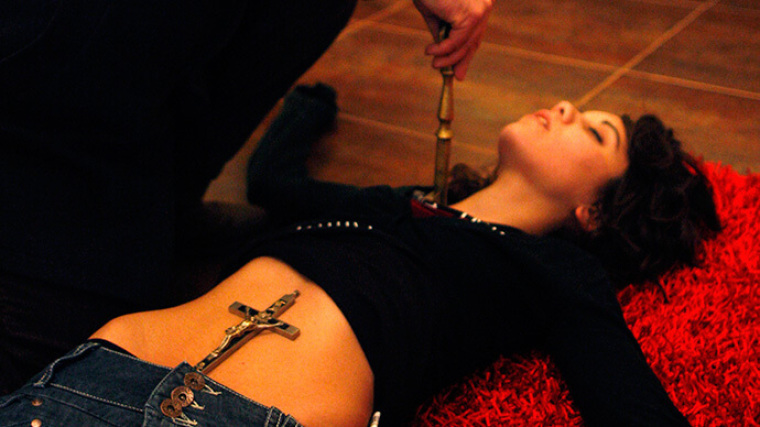 The Telegraph reported last April that a dramatic increase in the demand for exorcists was noticed in the U.K., Italy, Spain and other countries and the Catholic Church responded by training more priests in the dark arts of how to perform exorcisms.
"Pope Francis talks about the devil all the time and that has certainly raised awareness about exorcisms," Father Cesare Truqui, a Mexican priest trained as an exorcist, told The Telegraph.
"But all Latin Americans have this sensibility — for them, the existence of the devil is part of their faith," he added about Francis who is Argentinian.
In October 2014, Pope Francis commended exorcist priests for their fight against "the Devil's works," declaring that the Church needed to help "those possessed by evil."
"Until a few years ago, a significant number of people in the Church didn't believe in the devil, but people are now going back to the Scriptures," a British exorcist priest from Birmingham who did not want to be named for the report, told The Telegraph.
Lampert said he appeared on "Paranormal Witness" partly to "show that evil is a reality and there are consequences when people open up a doorway to evil into their lives."
"Reliance on pagan activities can create a situation in which evil is invited in," he said and the most common occult activity is using a Ouija board to summon the dead.
"Religion is viewed as outdated and not very exciting. So evil can be invited in directly or indirectly. A lot of people have contacted me and said something like, 'We were playing with a Ouija board and all of a sudden our friend start[ed] speaking in this crazy language that we didn't understand. And strange things started happening — things moving in the house,'" he said.
Lampert noted that "an exorcist is trained to be a skeptic." They usually work to rule out possible explanations for an individual's behavior in diagnosing a case as demonic attachment or possession.
"The first line of defense is not to see the devil everywhere but to determine what this person is up against. The overriding goal is to bring relief into the life of the person who's suffering. Whether that suffering be due to psychic or spiritual problems," he told The Telegraph.
"Exorcists should not be treated as modern day shamans or magicians that people come to with a problem and the priest shows them a crucifix and throws holy water on them and sends them on their way. The goal is to help the afflicted person resume a normal spiritual journey and cultivate a relationship with God. Exorcism should always be seen in the wider scope of overall pastoral care," he said.
Thomas said that the majority of afflicted people he meets and prays with are Catholic and when people are seeking to help non-Christians, extra caution must be taken because of the risk involved.
"If they have no Christian grounding to invoke Jesus to deliver them, we can do more harm than good," he explained. "If the house has been swept clean but no place has been made for God, the condition can become much worse. I can't force a conversion and I don't."
He also explained the exorcism language that demons hate the most is Latin but notes that they will also respond to rite translations in Italian, Spanish and Portuguese which are languages approved by the Vatican.