Haitian Christians 'Terrified' to Return Home, Nation 'Not Prepared' to Receive Them, Some Say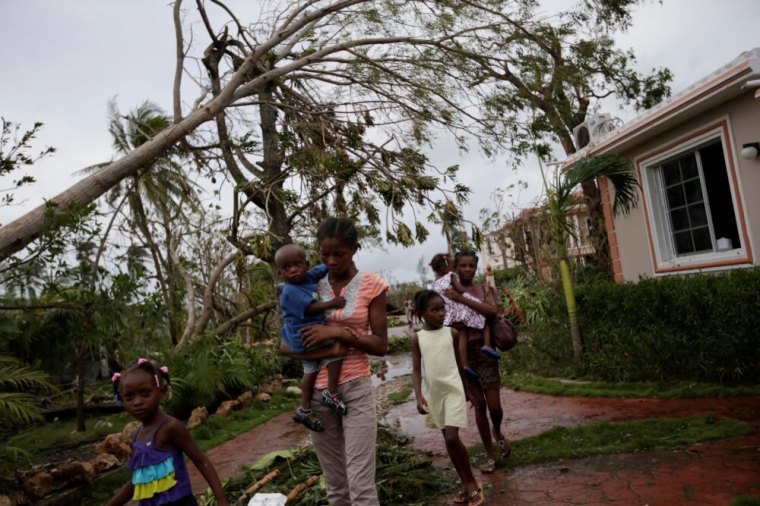 Haiti is not prepared to receive 60,000 of its citizens who have been living in the United States under protected status since 2010 after an earthquake devastated the island nation, a missionary said. And some Haitian Christians in the U.S. are "terrified" they are being uprooted and forced to return.
The Trump administration announced Monday that the TPS (temporary protected status) designation that the United States granted Haitians in the wake of the January 2010 earthquake will expire on July 22, 2019. The quake measured 7.0 on the Richter scale and killed over 200,000 and displaced over a million people. It struck the capital, Port-au-Prince, and surrounding areas and the recovery has been extremely slow.
"They have never recovered from the earthquake from what I can see," said David Quinn, a Catholic missionary from Nebraska who has been serving in Haiti since 2015, in an interview with Catholic News Agency.
"They've cleaned up some things here and there, but as far as returning to what they had before? Not even close. Their economy hasn't improved since the earthquake, it's been continuing to degrade, and many, many people are without work yet."
Reginald Lysias, a Haitian and Baptist pastor who has been living and preaching in Northern California, was devastated.
"I didn't sleep at all last night. I kept asking myself why this was happening," Lysias said Tuesday in an NBC interview. "What will I do with my home, my car, the church that I lead?" He said he told his 6-year-old daughter the news and she cried the whole night.
Three of his kids were born in the United States — the youngest is 2 — and he and his family are "terrified" by the idea of returning to the impoverished Caribbean country.
"I keep thinking about them," he said. "They don't speak Creole, they don't speak French. How will they go to school with a language they don't know? How will they adopt a home they don't know? How can we live in that country now?"
Lysias first came to America to preach in 2009, speaking at several churches in the San Francisco Bay area. When the quake struck the following year, he lost everything in Haiti, including a school he owned and was the principal of, NBC reported.
Yet the Department of Homeland Security believes that conditions have sufficiently improved for Haitians to now return.
"Since the 2010 earthquake, the number of displaced people in Haiti has decreased by 97 percent," the department said in a statement Monday. "Haiti is able to safely receive traditional levels of returned citizens." The "extraordinary conditions" that brought about the TPS designation for Haitians "no longer exists," DHS said.
"Haiti has also demonstrated a commitment to adequately prepare for when the country's TPS designation is terminated."
While President Obama was in office, the temporary protected status was extended every time the 18 months were set to expire. In May, the Trump administration extended TPS for six months instead of the usual 18.
Quinn noted that in one area of Port-au-Prince, people continue living in tents and "tin boxes," as their homes were destroyed seven years ago and have never been rebuilt.
"There's so many people without work already, and if you throw another 60,000 people back into the situation, I don't know what they would do ... how would they feed themselves?" he said.
Hurricane Matthew hit the beleagured nation in 2016 and the government's response has been ineffective, leaving nonprofit organizations and churches to administer the aid, Quinn added, and that has compounded the problem because it creates a cycle of dependence and furthers the cycle of poverty.
"So if you have a Haitian who's living in the United States and he's a productive member of society, and then he goes back to Haiti, then it's very likely he's going to become dependent, not productive," he said.