Happily never after: Clinging to faith after purity culture (part 1)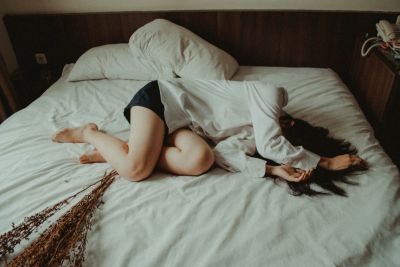 As a young woman, like tens of thousands of other teen girls growing up immersed in 1990s purity culture, I told God I trusted Him to choose my spouse.
When I married, two days after graduating from university, it seemed God had clearly answered my prayers. I'd submitted my rational, logical checklist to Him, and He had written in a name at the bottom.
Innocently, I assumed following a neat and tidy formula would guarantee a fairy tale ending of happily ever after.
It didn't.
Newlywed + betrayal and trauma
One year later, I discovered I'd unwittingly married a man who was living a secret life of Compulsive Entitled Sexuality.[1] The next decade proved destructive and emotionally shattering as our family boomeranged around cycles of entitlement, coercion, denial, and deception. I learned more than I'd ever wanted to know about things like betrayal trauma, coercive control, gaslighting, manipulation, and the many ways that sexual addiction can be more insidious and mind-bending than substances such as cocaine or heroin.
For years, I wrestled with God over questions that seemed unanswerable
If You loved me, how could You do this to me? I gave You my heart, and I asked You to keep it safe, and You handed me a dud.

How could You let this happen, unless You simply don't care? How could you apparently tell me to marry someone, knowing it would go so terribly sideways?
I never doubted that God was capable of miracles.
For years, I'd prayed and waited. Hoped things would change. Pleaded with him to get professional help. Clung to the persistent belief that this time the promises of transformation were real.
God was powerful. I didn't question that. 
God could change things, certainly.
But WOULD He?
Did God actually want good things for me?
Did God carry me in His heart and cherish me with supernatural affection?
Did God care that my girlish desire to marry and be a missionary had exploded into 10,000 painful pieces?
"Do you believe God wants good things for you?"
That's where my faith broke down. Sure, God has infinite capability. But my heart rebelled against the reality of His character. 
If God's character was one of love, then He was supposed to care about what happened to me. And the evidence for that felt scarce.
I remember one tearful late-night phone call with a friend, shortly after becoming a single mother. He pointedly asked, "Do you believe God wants good things for you?"
My mouth was frozen. 
Words would not come. 
I could not say it out loud, not even to repeat the words of someone else. 
In my heart, I no longer believed God wanted good things for me. The very idea sounded like some childish delusion. A farce.
Guilt enveloped me — I should know better.
I should believe.
I'm supposed to believe.
Yet I don't.
I'm generally a rational, logical woman (just Google INTJ personality types!). But in the reality of my life, I felt a deep intellectual absence of evidence that God cared for me, I also felt a deep emotional vacuum where it seemed God's love should have been obvious — if it was true. 
I talked to my counselor about it, and wrestled through the options before me. She reminded me that I was forgetting one key element …
Choice.
Human choice.
God governs on the moral tenet of free will
To experience total heart transformation, the person being changed must be willing to embrace humility, transparency, accountability, and restitution. Those rarely happen instantly or simultaneously, but if they're experiencing genuine heart change, those elements will be consistently growing. They'll keep choosing to consent to the Gospel over and over in visible ways.
In other words, my years of life stolen by an addict weren't God's fault. It was simply the result of someone choosing self and addiction instead of God's offer of freedom — over, and over, and over again. Years of choosing to reject the purifying process of total heart transformation which could have rooted out his addiction permanently.
During the season that followed escape, the season of rebuilding from the ashes, God filled my emotional vacuum. He brought people into my life to demonstrate His caring and love in ways I couldn't deny. He provided for the needs of my fragile little family as we found new footing. 
He protected us as we navigated the earth-shattering fallout of betrayal and deception even though I had no clue what was happening right under my nose.
Shard by shard, God reassembled my heart.
He filled in the cracked places and pieced together the brokenness into a brand-new whole.
I learned to let go of the shame that weighed me down from choices that hadn't even been mine.
I learned to embrace the knowledge that I am cared for and loved, regardless of the destructive decisions others make.
I learned to accept that there might yet be happily ever after somewhere in my future, even though it wasn't likely to look anything like what I'd imagined as an innocent young girl.
---
[1] (See The Secret Sexual Basement, by Dr. Omar Minwalla.)
Adapted from the original article Happily (N)ever After.
Sarah McDugal is an author, speaker, abuse recovery coach, and co-founder of Wilderness to WILD & the TraumaMAMAs mobile app. She creates courses, community, and coaching for women recovering from deceptive sexual trauma, coercive control, and intimate terrorism.