Helen Hunt New Movie: Oscar Nominee to Produce, Direct, and Star in "Ride" (VIDEO)
Helen Hunt will produce, direct, and star in her upcoming film titled "Ride."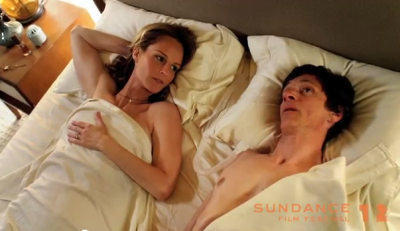 The film was developed about two years ago, but Hunt has just secured plans for financing according to reports. Recently nominated for an Oscar for her role in "Sessions," this will mark the actress' second attempt at directed. She was also the director of "Then She Found Me" in 2007.
Hunt will star in the film alongside Luke Wilson, David Zayas, Mike White, Richard Kind, Leonor Varela, Elizabeth Jayne and Brenton Thwaites. Production has been slated to start on August 5th according to Deadline. The film has a mother-son theme with Hunt playing the role of an overbearing mother who is not supportive of her son's dream to become a surfer. When the son runs away to California, Hunt decides to chase after him. But while stuck together on an unwilling adventure, both will learn something about themselves, life, and their relationship.
A huge fan of the ABC series, Hunt also had the opportunity to direct an episode of "Revenge" earlier this year.
"Helen is a legitimate fan and was so knowledgeable about the show," executive producer Melissa Loy told TV Guide in February. "We were big fans of the 'Californication' episode she directed, and of course the actors were over the moon to work with her."
"Revenge" actor Gabriel Mann was particularly complimentary about Hunt's skill, crediting the award-winning actress with drawing the show back to its "roots."
"She was very invested in the characters, and sort of had really strong smart ideas about [how] at a certain point, when you keep upping the stakes and upping the stakes, there has to be a payoff," Mann told EW. "I feel like she really got us back to our roots, saying, 'As human beings, what happens to [the characters] when these things are occurring all around you?' She anchored it in incredible, dramatic reality -- still within the confines of the 'Revenge' world, clearly -- but really brought a real sensitivity and poignancy to the things these character have to deal with in the next few episodes."