Here's a Look at Gov't Efforts to Advance Transgender Identity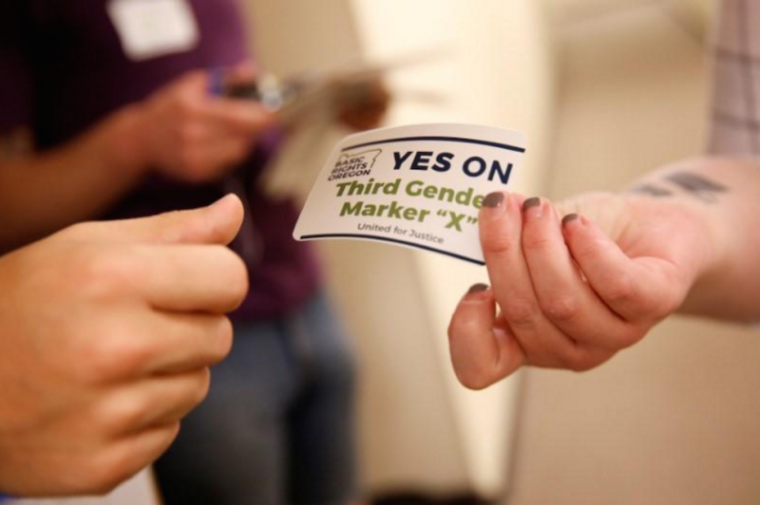 Editor's Note: This is Part 4 in a Christian Post series on how Christians should respond to transgenderism. Part 4 will look at efforts by the government to advance transgender rights. Read Part 1, Part 2, Part 3 here and here, and Part 5.

With the growing visibility of transgender identity, in recent years there has been an increased effort by some government entities to advance goals for the transgender community.
Examples of this effort to impose transgender ideology on large swathes of the population can be found at the federal level, the local level, outside of the United States, and in the private sector.
Obama and Title IX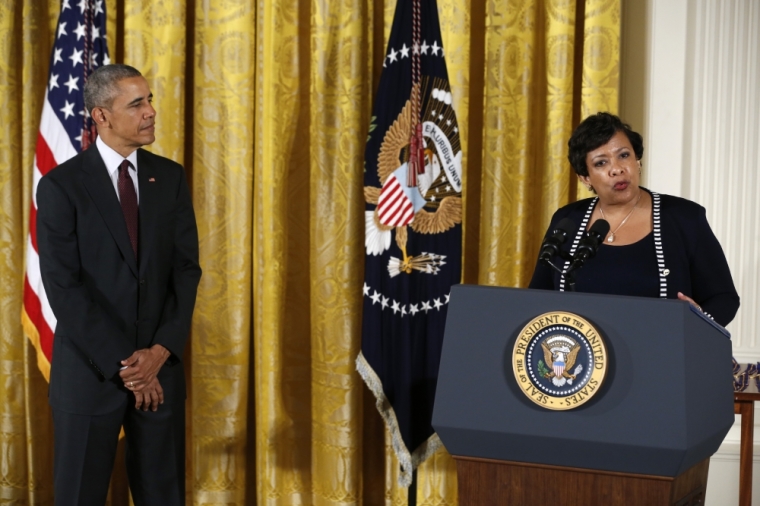 A prominent controversial example came in May of last year when then President Barack Obama issued a directive to public schools on Title IX, expanding the definition of sex to include gender identity.
The directive interprets sex discrimination in Title IX of the 1964 Civil Rights Act to include transgender individuals, a move critics argued is out of step with the original understanding of the law.
In an interview with BuzzFeed News last year, President Obama argued that such a move was necessary to protect the dignity of transgender individuals.
"We're talking about kids, and anybody who's been in school, been in high school, who's been a parent, I think should realize that kids who are sometimes in the minority — kids who have a different sexual orientation or are transgender — are subject to a lot of bullying, potentially they are vulnerable," said Obama.
"I think that it is part of our obligation as a society to make sure that everybody is treated fairly, and our kids are all loved, and that they're protected and that their dignity is affirmed."
In defense of the directive, U.S. Attorney General Loretta Lynch said in a statement accompanying the order to schools that the measure was meant to protect transgender students.
"There is no room in our schools for discrimination of any kind, including discrimination against transgender students on the basis of their sex," said Attorney General Lynch.
"This guidance gives administrators, teachers, and parents the tools they need to protect transgender students from peer harassment and to identify and address unjust school policies."
In May 2016, several states led by Texas filed a complaint in district court against the Obama administration, arguing that the president overreached his authority in issuing the directive.
"Plaintiffs include a diverse coalition of states, top state officials, and local school districts, spanning from the Gulf Coast to the Great Lakes, and from the Grand Canyon to the Grand Isle, that stand behind the singular principle that the solemn duty of the federal executive is to enforce the law of the land, and not rewrite it by administrative fiat," read the complaint.
"Defendants have conspired to turn workplaces and educational settings across the country into laboratories for a massive social experiment, flouting the democratic process, and running roughshod over commonsense policies protecting children and basic privacy rights. Defendants' rewriting of Title VII and Title IX is wholly incompatible with congressional text. Absent action in Congress, the states, or local communities, defendants cannot foist these radical changes on the nation."
Even with Donald Trump taking office as the current president, there appears to be some efforts to advance a transgender ideology. 
A June memo from the Department of Education noted that schools could be punished for using the wrong pronouns for transgender students.
The acting assistant secretary for civil rights, Candice Jackson, issued the memo on June 6 and said that the department's lawyers and investigators will consider complaints of discrimination by transgender students on a case-by-case basis.
In a statement shared with The Christian Post in June, the conservative legal group The Liberty Counsel's president, Mat Staver, expressed his opposition to the memo. 
"Title IX does not require a school district or teacher to call students by false gender pronouns," stated Staver.
"Title IX is silent regarding the use of pronouns, and it cannot be a violation to refer to students by pronouns consistent with their actual sex."
New York City Commission on Human Rights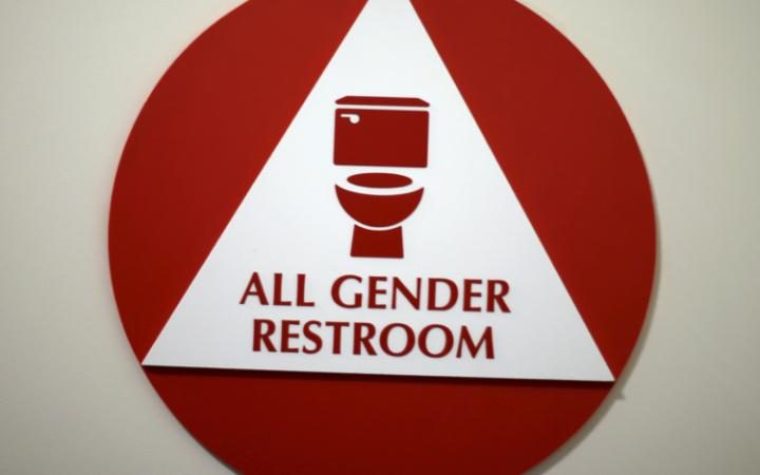 Localities in the United States have also looked into guidance meant to expand protections to include gender identity, even if, according to critics, these expansions interfere with freedoms of speech and religion.
In December 2015, the New York City Commission on Human Rights announced new guidance meant to protect the city's "Transgender and Gender Non-Conforming Communities."
The new guidance explained that employers and landlords could be violating the law if they, among other things, refused to use a person's preferred name or pronoun, denied access to women's bathrooms and locker rooms to men who identified as women, and or having a dress code in which men and women were expected to wear different clothes.
Punishment for violating the guidance could result in fines as high as $250,000 if the conduct was found to be malicious.
The guidance received its share of criticism. Popular blogger Eugene Volokh took issue with the government forcing people to use certain pronouns.
"Feel uncomfortable about being forced to use terms that express social status views ('Milord') or religious views ('Your Holiness') that you may not endorse? Well, you should feel uncomfortable about people being forced to use 'ze,' which expresses a view about gender that they might not endorse," wrote Volokh in May 2016.
"And, more broadly, I think we should all feel uncomfortable about government regulators forcing people to say things that convey and support the government's ideology about gender."
Seth Hoy, spokesperson for the NYC Commission, told The Christian Post in an interview in late July that since the guidance took effect, there have been only two settlements.
Of the two, explained Hoy, the highest fine given totaled $43,000 and was in regards to regular harassment experienced by an employee over a period of multiple years.
Regarding concerns of critics, Hoy responded that "the NYC Commission on Human Rights won't fine someone $250,000 for accidentally misusing a pronoun in the workplace."
"The Law protects against repeated and targeted harassment of individuals because of their gender identity and expression," said Hoy.
"The NYC Human Rights Law protects everyone in New York City against discrimination and harassment across 22 protected categories, including gender identity and religion."
Other Local Government Examples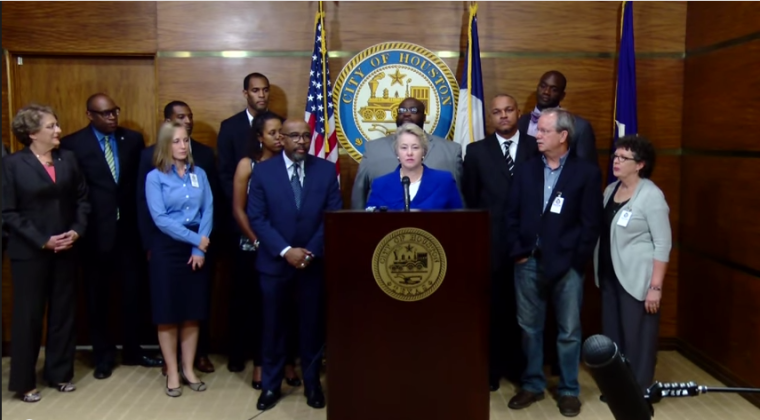 New York City is not the only example of controversial ordinances centered on advancing transgender ideology and rights upon the population. 
Another controversial local ordinance came in 2014 when Houston, Texas' city council passed an Equal Rights Ordinance that critics said would force businesses to allow men to use women's restrooms.
HERO amended Chapters 2, 15 and 17 of Houston's Code of Ordinances, prohibiting discrimination in public facilities and private employment on the basis of "protected characteristics."
This list of protected characteristics included race, color, ethnicity, sex, national origin, age, familial and marital status, military status, religion, disability, genetic information, pregnancy, sexual orientation and gender identity.
An effort was launched to have the ordinance repealed, with then Houston Mayor Annise Parker actively trying to stop those involved in the initiative.
Those demanding a referendum sued to get their ballot initiative recognized. As a part of the legal battle, Mayor Parker's lawyers subpoenaed five Houston-area pastors involved in the effort against HERO, demanding copies of their sermons and writings. 
The move was widely criticized, even by HERO sympathizers, as an overreach that may violate the religious freedom of the pastors. Parker eventually reversed action.
In 2015, Houston voters got to vote on the ordinance and they overwhelmingly rejected it, with 62 percent of those who cast a ballot casting it against HERO. 
In Charlotte, North Carolina, local government passed a similar ordinance, prompting the state government to pass House Bill 2, which overruled the local measures. HB 2 required transgender people to use public restrooms corresponding to the sex on their birth certificates.