High School Student Expelled for Being Porn Star to Support Family; Mom Says 'He Was the Man of the House When I Couldn't Be'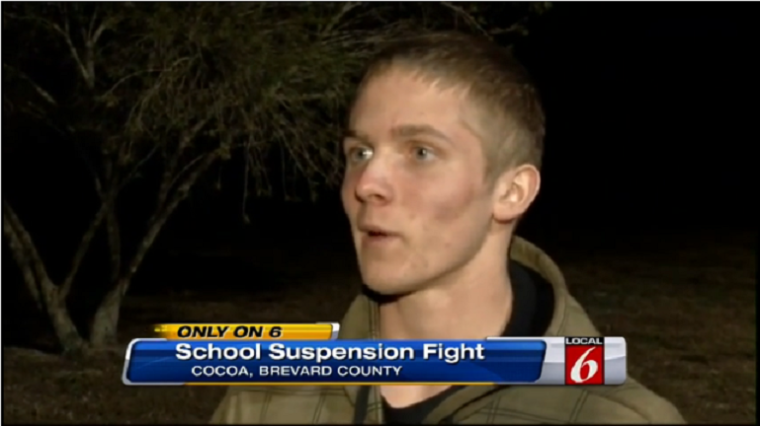 An 18-year-old student at Cocoa High School in Central Florida, who says he works as a porn star during his out of school hours to help support his family, was recently kicked out of the school for his explicit lifestyle.
The student, Robert Marucci, told WKMDG Local 6 that he isn't ashamed of his job because he sees it as perfectly normal, but explained that he became the target of bullies after students at his school discovered his videos online and began sharing them on their phones with each other.
Marucci said officials at the school reacted by expelling him citing that he was a major disruption. They also charged that he threated to bring weapons to school, which he denies.
"I feel like I have been treated unfairly and this is unjust," explained Marucci. "This was completely legal. I didn't break any laws, and this took place out of the school."
Marucci's mother, who said she is aware of her son's lifestyle, said she is proud of her son for helping her with the bills when she wasn't able to provide for her family.
"I think he's the most awesome person in the world," she said. "He stood up and he was the man of the house when I couldn't be."
She also argued that her son's expulsion had little to do with an alleged threat but more to do with morals.
"I think that it is [Stephanie] Soliven's morals and her personal beliefs and I don't think that this is anybody's business except for my son's," said Lieb. "The children at the school found it [the porn] and she didn't do anything to stop it."
Last Friday, Marruci said a number of his friends orchestrated a walkout supporting his return to the school. His family is also seeking an apology from the school, highlighting that he is a good student who never got into trouble, and they want him to graduate in May.
Michelle Irwin, spokesperson for the district, said, "No child would ever be suspended for a job that they have outside of the school environment."
"In this particular case, we had an investigation, which is now complete, and the student is welcomed to come back to talk to Sullivan about his educational options," said Irwin.