Highest Ranking Christian-Arab in Israel's Border Police on Mentoring Young Christians in the IDF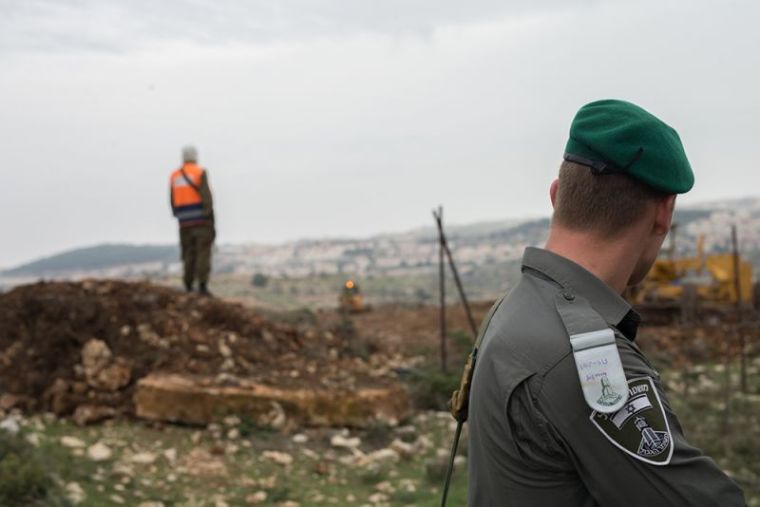 Growing up in Kafr Yasif, a mixed Christian-Muslim Arab town in northern Israel, Samur Geris never imagined himself serving in the Israel Defense Forces. It was only when his best friend, a member of the Druze minority in the town, began his enrollment during their last year of high school, that the thought even crossed his mind.
At the time, Arab enlistment in the army, even Christian Arab, was almost unheard of, but Geris said to himself: "If I want to be considered an equal in society, I first have to behave as such."
In 1990, Geris enlisted into the Border Police, where he joined its undercover counter-terrorism unit. Almost three decades later, Geris is still serving in the IDF and at 47 years old, he is the first Christian Arab to reach the rank of Chief Superintendent in the Border Police unit.
He says that his family supported his choice and that he never felt hostility in his village.
"I have both Muslim and Christian friends, and they all treated me well," he says.
Today, as a high ranking Arab Christian officer, Geris helps his young coreligionists to enlist and integrate into Israeli society.
"I want the youth in my community to understand that first they have to give to their country, and then their country will give much more to them," Geris tells Tazpit Press Service.
"We have to remember we live in the Middle East, and Israel is the best place to live in for us," he says.
Although Geris spends most of his time at the Border Police base in Beit El, where he is responsible for logistics in Judea and Samaria, he often spends time on the phone advising young Christian Arabs deliberating whether to enlist or not.
The main difficulty for minorities enlisting in the IDF is that they often don't know how the system works, Geris explains.
"I was almost the only Christian in the Border Police when I enlisted. All my friends could ask their fathers or older brothers who had served before them, but I didn't have that possibility," Geris recalls. "Today things are different, there is more guidance and there are people like me that can help."
Geris' two children have followed in his path: His daughter did national service in the police and his son is studying to be a doctor in the IDF's academic reserve.
They are part of a steadily increasing trend of Christian Arabs joining the IDF. In 2017, some 221 Christian Arabs joined the army, including, for the first time, residents of eastern Jerusalem, while another 600 signed up for civilian national service. In comparison, in 2014, only 84 enlisted in the military, while before that less than 50 Christian Arabs would enlist every year.
Geris says he sees all the Christian Arab soldiers serving in the IDF as his "children."
"I try to help all of them," he says, "and I hope that my example teaches them that hard work and loyalty pay off."
Written by Mara Vigevani