Highpoint Church Cancels Parenting Conference on How to Keep Children Safe Featuring Andy Savage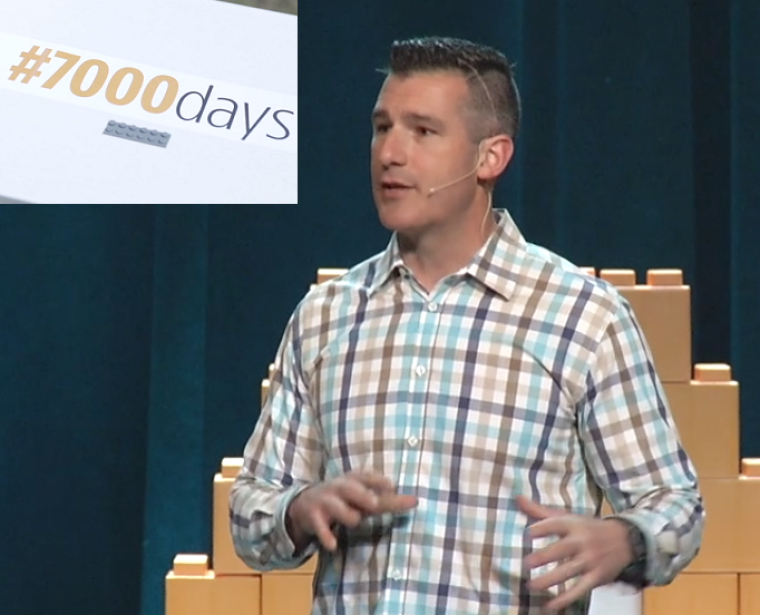 A parenting conference set for April on how to keep children safe featuring embattled Highpoint Church Teaching Pastor Andy Savage, has been canceled following his confession last month that he had a sexual encounter with a 17-year-old girl while he was her pastor 20 years ago.
It is unclear how many tickets for the event had been sold previously but the #7000 Days Conference announced the cancellation last Wednesday and promised to refund payments made by early registrants in a few business days.
The concept behind the annual conference spearheaded by Savage is that parents only have 7,000 days with their children "from crib to college."
"We are sorry to inform you that the 7000DAYS Conference which was scheduled for April 20-21 has been canceled. I know that many of you are excited about this event. And while this decision wasn't taken lightly, we feel this is the best decision at this time. However, please know that everyone here at 7000Days and Highpoint Church is still committed to helping parents throughout your 7000DAYS journey," said a statement from the conference's Facebook page managed by pastor and marketing representative for Highpoint Church, Bart Lewis.
Ahead of the conference last May, Highpoint Lead Pastor Chris Conlee praised Savage and his team.
"Excited to kick off the 7000 Days Conference. @andysavage and his team are excellent in every respect. This conference will be a game changer," he said in a tweet.
In a promotional video for the conference published nine months ago, Savage declared: "The goal we need to shoot for is that we raise children who are loved, safe, happy, and ready for anything. When we were planning this conference that phrase 'ready for anything' resonated with all of us."
Savage, who is on a leave of absence from Highpoint Church, was forced to confess last month that he had sexual contact with a now adult Jules Woodson while he was her pastor at Woodlands Parkway Baptist Church, now known as StoneBridge Church, 20 years ago. The confession came after Woodson alleged in The Wartburg Watch that Savage had coerced her into performing oral sex on him while he was then 22.
The Christian Post reached out to Highpoint Church for further comment on the cancellation of the conference Wednesday but no one was available to provide a response.
Highpoint Administrator Jim Pritchard told the Commercial Appeal that registrants were notified of the cancellation on Jan. 21, 10 days after the church placed Savage on leave.
"When Andy was put on leave of absence, we made an adjustment or canceled a number of things that Andy would have been involved in — this was one of them," Pritchard explained. "Unfortunately, we missed a web page that had conference info. Social media found that page and it went from there."
Highpoint Church announced last month that they hired Scott Fredricks, a partner with the law firm of Cantey Hanger in Fort Worth, Texas, to evaluate the church's actions regarding Savage's ministry at Highpoint.
Fredricks, who is described as a "respected Christian attorney with experience guiding churches and other organizations through similar circumstances," is expected to finish his review at the end of February.