Hillary Clinton in Distant 3rd Place Among Military Voters, Poll Finds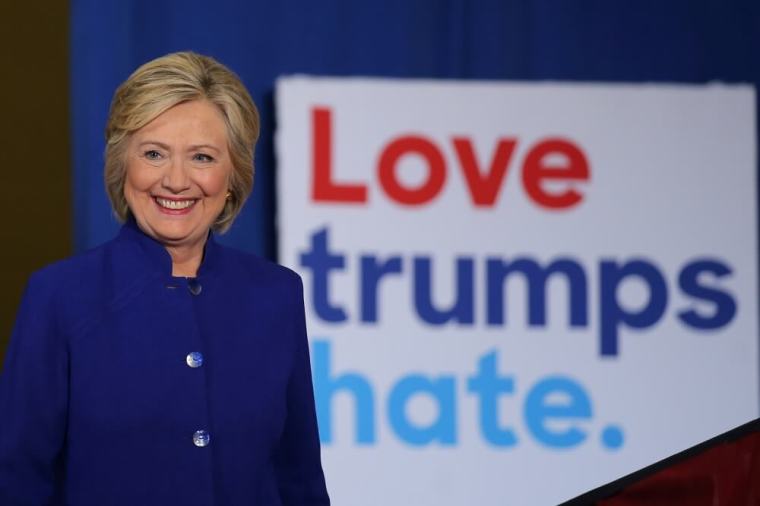 Republican presidential nominee Donald Trump and Libertarian hopeful Gary Johnson have the greatest support among the U.S. armed forces with Democratic nominee Hillary Clinton in a distant third, according to a recent poll.
Earlier this month, the Military Times and Syracuse University's Institute for Veterans and Military Families conducted a survey that found military personnel to be overwhelmingly in favor of Trump and Johnson.
Among a sample space of 2,200 active duty soldiers, Trump received 37.6 percent support, Johnson 36.5 percent, and Clinton 16.3 percent. Green Party hopeful Dr. Jill Stein received 1.2 percent.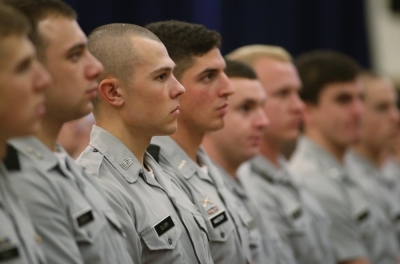 In an article published Wednesday, the Military Times noted that there was a contrast in the political opinions between the officer corps and enlisted personnel.
"Among the officers surveyed, Johnson is the clear choice, commanding support from 38.6 percent of respondents," reported the Military Times.
"Clinton actually outpaces Trump in that group, with nearly 28 percent support for the former secretary of State compared to the New York business mogul's 26 percent."
This is not the first survey to note strong support for Johnson and Trump over Clinton among members of the armed forces.
In July, an unscientific poll conducted by Doctrine Man of approximately 3,500 military personnel and their families had Johnson as the clear leader.
In that informal survey, Johnson had 38.7 percent, versus Trump's 30.9 percent and Clinton's 14.1 percent. Regarding the poll, The Hill noted that support for the candidates did vary among the different branches of the military.
"Current, reserve and former members of the Army preferred Johnson at 35.4 percent. Trump, the Republican nominee, came in second at 31.4 percent, and Clinton, the likely Democratic nominee, at 15.3 percent," reported The Hill back in July.
"Among the Marine community, an overwhelming 44.1 percent chose Johnson, while 27.1 percent chose Trump, and 12.7 percent chose Clinton. The majority of the Air Force respondents chose Johnson at 39 percent, but Trump next at 29.9 percent and Clinton at 12.9 percent. Trump ranked the top choice for the Navy community, at 32.4 percent, versus 31.7 percent for Johnson and 22.9 percent for Clinton."
News of the Military Time / Syracuse University poll comes as Trump and Clinton prepare for their first one-on-one presidential debate on Monday evening.
Despite his strong support among the armed forces, Johnson will not be on the debate stage Monday evening as the Commission on Presidential Debates decided that the Libertarian hopeful did not have sufficient support in the polls to qualify.