Hillary Clinton Slams China's 'Shameless' Women's Rights Record; China Claims Clinton 'Degrading Herself Like Trump'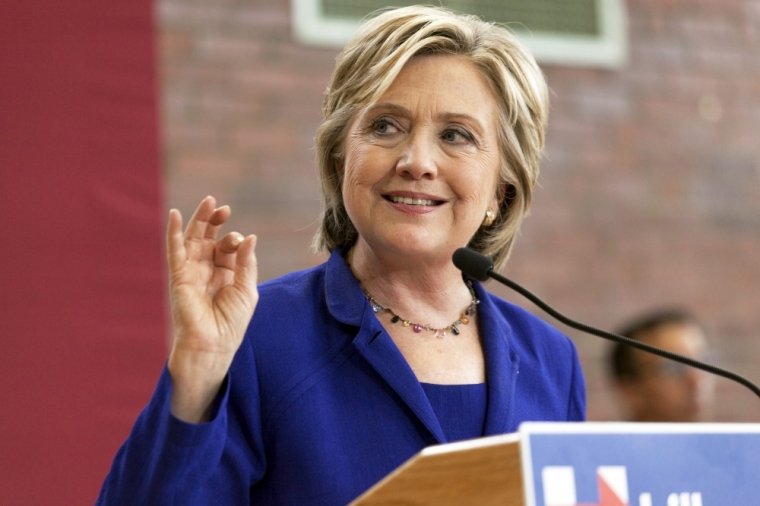 Chinese state media have reacted swiftly to Democratic presidential candidate Hillary Clinton slamming the country's women's rights record, and accused Clinton of "degrading herself" much like Republican presidential candidate Donald Trump.
"It seems that Hillary, eager to keep a competitive edge in the game, has also resorted to these ignominious shenanigans. Despite her political acumen as former secretary of state and senator, she is using the language of Trump to cast herself in the role of a rabble-rouser," the English version of the state-run Global Times said in an editorial.
"If Hillary is doing what Trump does, she is degrading herself. The Chinese will probably not be vexed by her angry words, but considering her status as the most likely hopeful among all the candidates, what she said is frustrating," it added.
The editorial is in response to a tweet Clinton sent out on Sunday, which read: "Xi hosting a meeting on women's rights at the UN while persecuting feminists? Shameless."
Clinton has criticized Xi's government for arresting women's rights activists earlier this year for planning a demonstration against sexual harassment on public transport, BBC News noted.
China also continues to be scrutinized by human rights groups, such as Women's Rights Without Frontiers, for it's One-Child policy that leads to forced abortions in the world's most populous nation.
"The One Child Policy causes more violence against women and girls than any other official policy on earth," Reggie Littlejohn, Founder and President of WRFW, said in a recent open letter to Xi.
"It is China's war on women. Any discussion of women's rights, or human rights, would be a charade if forced abortion in China is not front and center. It does not matter whether you are pro-life or pro-choice on this issue. No one supports forced abortion, because it is not a choice."
Clinton's own record on women's rights has also been attacked, however, with Republican presidential candidate Carly Fiorina claiming that the Clinton Foundation receives millions of dollars from foreign governments who do not support women's rights.
"She tweets about women's rights in this country and takes money from governments that deny women the most basic human rights. She tweets about equal pay for women but won't answer basic questions about her own offices' pay standards, and neither will our president. Hillary may like hashtags. But she does not know what leadership means," Fiorina said back in February.
While several other Tweets and messages Clinton sends out on social media are focused on women's rights, she has also stood by Planned Parenthood in the wake of the controversy surrounding the selling of aborted baby parts.
"When Republicans attack Planned Parenthood, they're attacking women's health. Proud to #StandWithPP—and always will," Clinton declared on Tuesday.