Hillsong UNITED Shares Story Behind New Single 'Touch the Sky,' Album 'EMPIRES' On Pre-Sale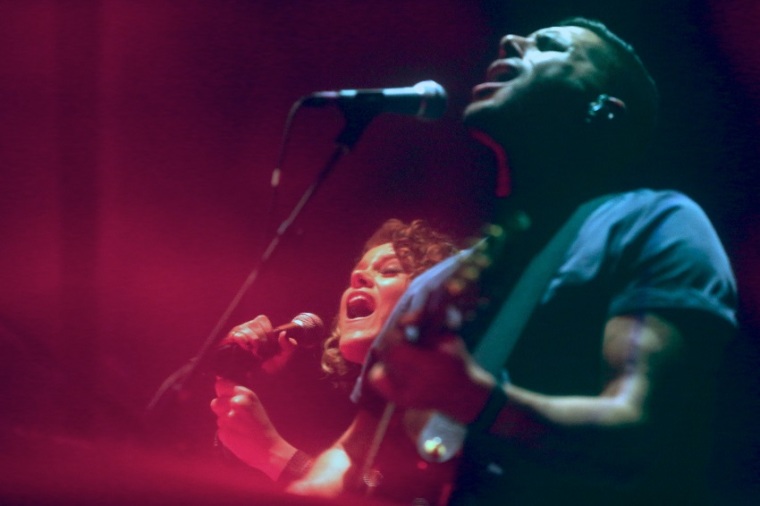 Hillsong UNITED is revealing the story behind "Touch the Sky," the lead single off their highly-anticipated new album "EMPIRES."
The new album, which releases on May 26, is Hillsong's follow-up to "Zion," their fastest-selling album to date. "EMPIRES" is available for pre-sale now, but Hillsong fans can already enjoy both the lyrics video to "Touch the Sky" as well as the story behind the song straight from band members Joel Houston and Taya Smith.
"Before we knew what the album was going to be called, before we knew really what is was gonna be about, all I knew was that I felt like we had to, as a foundation, start with attitudes," Houston explains in a new video. "I love the idea that Jesus and his disciples climbed up a mountain and Jesus decided to start talking about the Kingdom of Heaven. We live in a culture now, much like back then, where status was based on who you were and what you looked like and who you knew or what labels were attached to you, much in the same way as back then."
The band leader went on to share his observations of people around the world who crave happiness and meaning, but seek them through earthly desires - always striving for the top.
"Even in church, as Christians, we think, 'If only I was a better person. If only I was a pastor or a leader or talent or abilities maybe God would accept me, but it's the opposite," Houston added. "God said, 'No, it doesn't matter who you are,' and because of that, we don't have to try and elevate ourselves in order to find God. We find God from a position of surrender."
World-renowned for their worship songs, Hillsong's "Touch the Sky" describes the reward of turning your life over to God. Smith, who is a vocalist and key leader in the Hillsong creative team, revealed that the new song holds special significance in her life.
"I just love this song because it's basically a song of surrender and I think for me personally, my favorite line in the song is 'I touch the sky when my knees hit the ground,'" she details in the clip. "I really relate to that."
Earlier this month, Hillsong announced news of their upcoming album from outer space, revealing that "EMPIRES" explores two different worlds.
"We wanted to create songs that first seek to listen, then speak the good news of Jesus and His Grace into the dichotomy, tension and hopeful-collision of this broken and fragile world we see here and now, and the unshakeable and mysterious reality of the Kingdom we can't see," Houston said. "Our desire has been to simply create the most honest project we could."
"EMPIRES" will be available on May 26. Furthermore, the band will star in Relativity Films' "Hillsong – Let Hope Rise," expected in theaters everywhere on May 29.
Watch the lyric video for "Touch the Sky" here.