Hillsong's Brian Houston Says Belief of Biblical Marriage Won't Change After Australia's 'Yes' Vote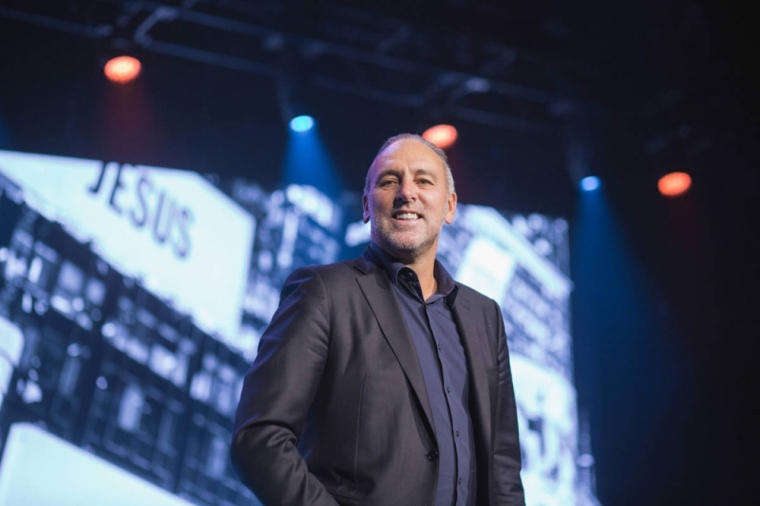 Hillsong Church Senior Pastor Brian Houston has assured that his beliefs in support of the traditional Christian definition of marriage "will not change" even though voters in Australia have voted to legalize same-sex marriage.
The 63-year-old Australian megachurch pastor, who in August urged Christians to vote in Australia's postal survey on gay marriage and stated that "changing the definition of marriage has wide-reaching ramifications," released a statement on Wednesday after it was announced that over 61 percent voted in favor of legalizing same-sex marriages.
"Australia has overwhelmingly voted to legalise same sex marriage, and my hope is that once this becomes law, Australians will move forward in unity and love, viewing one another without labels," Houston, who is associated with the Australian branch of the World Assemblies of God Fellowship, said. "I believe every person is created by God with a plan and purpose, and the focus of Hillsong Church has always been – and will always be – to point people to Jesus."
Houston stressed that his personal belief in the "Bible's teachings on marriage" as being a union between only one man and one woman "will not change" and added that the "work of our church will continue as usual as it does in many parts of the world where same sex marriage is legal."
Houston called on Australian lawmakers to pass legislation that will protect the religious freedom rights of churches, pastors and others "to hold contrary beliefs based on the traditional teachings of scripture."
"Freedom of religion is a fundamental part of a democratic society and must be upheld. Any attempt to force Christians to compromise their faith would be wrong," Houston argued. "As we move forward as a nation and put what has been at times a divisive debate behind us, my prayer is that we replace anger, criticism, hatred and intolerance with love, understanding, acceptance and kindness."
"Jesus taught us that holding firm to our convictions, and respecting and appreciating other people who hold different views, are not mutually exclusive," he concluded.
Houston is among many other Christian leaders in Australia who are now calling for religious freedom protections in the wake of the marriage vote.
Archbishop Denis Hart of Melbourne, president of the Australian Catholic Bishops Conference, issued a similar plea to lawmakers, the Catholic News Agency reported.
"Parliamentarians must recognize and respect the concerns of the more than 4.8 million Australians who opposed a change to the definition of marriage by putting in place strong conscience and religious freedom protections," Hart said on Wednesday. "These protections must ensure that Australians can continue to express their views on marriage, that faith-based schools can continue to teach the traditional understandings of marriage and that organizations can continue to operate in a manner that is consistent with those values."
As Houston noted in an August statement, belief about marriage is a "a matter of faith and biblical teaching" for Christians and is "something that should never be mocked or downplayed by those with opposing views."
"I believe God's word is clear that marriage is between a man and a woman," Houston asserted in his Aug. 18 statement. "The writings of the apostle Paul in Scripture on the subject of homosexuality are also clear, as I have mentioned in previous public statements."
Earlier this month Carl Lentz, who pastors Hillsong's campus in New York City and is viewed as the cool and hip pastor of celebrities like Justin Bieber, explained in an interview with Vice News that he backs the traditional man-woman definition of marriage.
"My opinion is secondary to what we believe the Bible's opinion is. So Hillsong Church, traditionally, for 30 years, we would say the Bible is really clear that marriage is between a man and a woman," Lentz explained. "And I believe the Bible says what it says, and I interpret it exactly as the Bible says."
Lentz, who has been accused by some conservative Christian leaders for not addressing controversial issues, admitted that he thinks Hillsong has a bit of a "P.R. problem."
"The Christian right thinks we're too open; the super left thinks we're not loud enough in our affirmation," Lentz said.
Hillsong, which began in Sydney in the 1980s, now has campuses on over five continents.