HIS Nets: Churches and the Life-Saving Power of Malaria Nets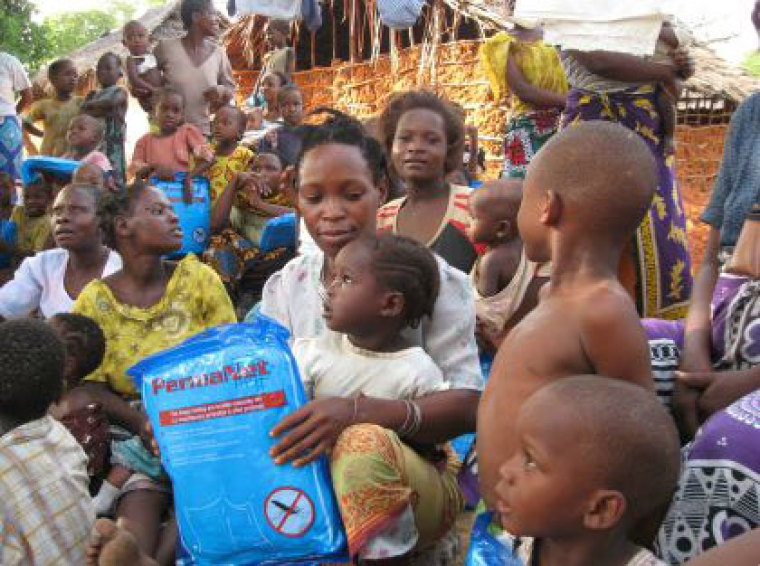 More than 216 million people contracted malaria in 2010, and 655,000 people died that same year worldwide from the disease, according to the Centers for Disease Control and Prevention (CDC).
To combat these grave statistics, HIS Nets, a Christian nonprofit, is working with churches and partner-organizations to distribute insecticide-treated sleeping nets to people throughout sub-Saharan Africa and India.
Since 2008, HIS Nets has distributed more than 130,000 nets to families, pregnant women, and children who live in Ghana, Kenya, Tanzania, Liberia, Zimbabwe, Malawi, Haiti and other countries that are impacted by the malaria epidemic.
HIS Nets was established in 2004 by T. Thomas of Norman, Okla., after one of his daughters almost died from malaria during a family mission trip to Africa. The calling instilled in their family has inspired people throughout the world to help raise awareness and fend off the disease.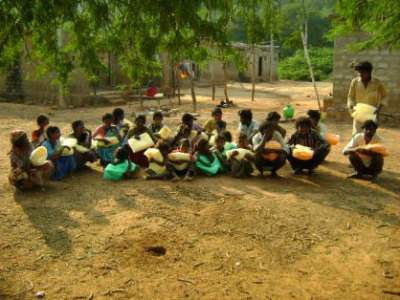 Each net costs $6 and is used to protect an entire family from mosquitoes for up to six years. When malaria nets are properly used, incidence of infection is cut in half and child death from malaria can decrease by one-fifth.
The Rev. Mitch Randall of North Haven Church in Norman, Okla., said that his church has been working with HIS Nets for several years, and that he returned two weeks ago from Ghana, where he and members of his church had distributed 1,000 nets to villagers.
Randall said that he provides a demonstration to the villagers each time to goes to Ghana, and every time he asks: "How many have lost children to malaria?" And in every village he receives the same response, "too many to count." The mothers and grandmothers then receive the nets "with tears in their eyes and a smile of great joy," he said.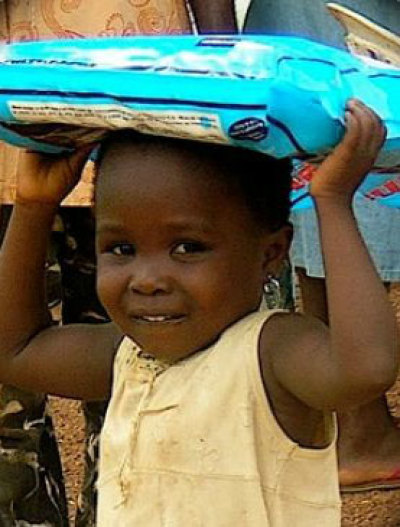 At one distribution site located at a maternity ward in Ghana, Randall said that a retiring nurse told him that every Christian organization arrives in Ghana for good reasons, but that HIS Nets provides a service that saves lives.
In 2007, a five-member team from First Baptist Church in Garland, Texas, was the first group to travel to Angola with HIS Nets, by invitation from the Baptist Union of Angola. The mission group collected enough funds to distribute 2,000 malaria nets to residents who live in the suburbs of Luanda, Angola.
Jim Witt, associate pastor and minister of missions at First Baptist Church in Garland, Texas, said that their mission was three fold. "We went there to explain the causes of malaria, to discuss the prevention of the disease, and to show others how to follow Christ. Receiving the nets was not contingent on following the gospel, and our mission there was not contingent on people following Christ. Everyone who needed a net received one."
When people talk about the African continent the disease that first comes to mind is AIDS. According to HIS Nets, malaria claims twice the number of victims as AIDS.
The CDC estimates that 3,000 children younger than 5 die every day from the disease, because they, along with pregnant women, are the most susceptible to malaria; and one case can lead to 100 other infections. Ninety percent of all cases of malaria are found in Africa.
"The biggest problem is that westerners only think of HIV," said Dr. Lamine Diawara, a Senegalese physician. "HIV is a horrible disease of course. But, it is malaria that keeps Africa down. And the saddest part is that it is an entirely preventable disease."
According to the United Nations World Health Organization (WHO) malaria is caused by a parasite called Plasmodium, which is transmitted when a person is bit by an infected mosquito. Once the parasite enters the body, it multiplies in the liver and infects red blood cells. After 10 to 15 days, infected individuals experience symptoms that include fever, headaches and vomiting. If left untreated the disease becomes life threatening by inhibiting the body's blood supply to vital organs.
The WHO also reports that since 2000, malaria mortality rates have fallen by more than 25 percent, and 50 of the 99 countries with ongoing transmission are now on track to meet the 2015 World Health Assembly target of reducing incidence rates by more than 75 percent.
Insecticide-treated malaria nets are vitally important in preventing bites from occurring, but their value increases with each passing day as malaria parasites around the world have become resistant to many of the medications used to fight the disease. Prevention is the key.
World Malaria Day will be held on April 25. This year's theme is: Invest in the future. Defeat malaria.