History Prof. Instructs College Students to Use 'Gender-Neutral Language' in Research Papers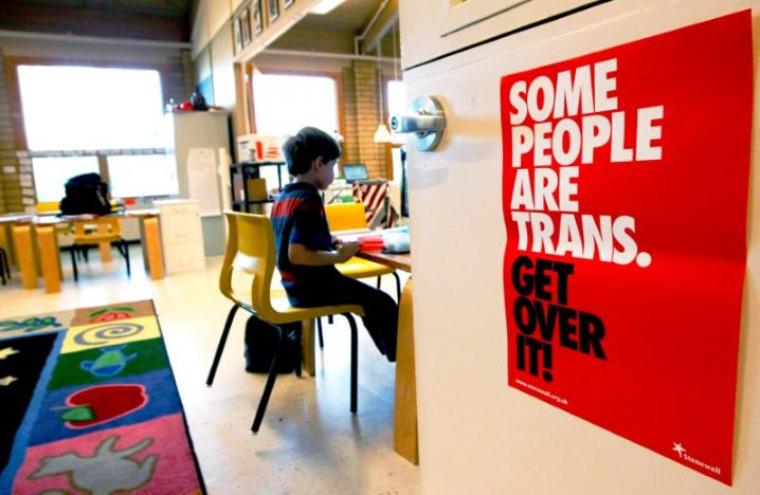 A history professor at a university in California instructed her students to use gender-neutral language when writing their research reports and warned them not to use certain gender-specific language and pronouns.
San Diego State University Associate History Professor Chiou-Ling Yeh instructed her students in a recent assignment that they are to avoid using pronouns such as "he" or "she" and sex-specific words like "mankind," The College Fix reports.
The assignment in question, which was obtained by The College Fix, is a research paper in which the professor laid out several guidelines for how she expects the papers to be written and formatted.
The 11th guideline listed on the sheet states: "Try to use gender-neutral language in your writing."
"Do not use the universal 'he' or 'his.' Use he/she or he and she," the document tells students. "Do not use 'mankind' when 'humankind' or 'humanity' will do just as well."
The Christian Post reached out to Yeh for comment about whether or not a student's grade on the paper would be marked down if he or she chose not to follow the assignment's guidelines calling for gender-neutral terminology.
Yeh did not respond by press time. An update will be provided if a response is received.
As TheBlaze notes, this is far from the first time that college students have been instructed to use gender-neutral language.
In May, a student at the University of Florida was reportedly scolded by a professor for using the word "man" instead of gender-neutral alternatives such as "humankind" when writing a history paper.
"Thoughtful paper, although the writing-mechanics errors are killing you," Professor Jack Davis was quoted as writing on the student's paper, according to the student newspaper the Daily Nerv.
In August 2016, the human resources department at Princeton University in New Jersey published a four-page document telling staff members how they should avoid using terms like "anchorman," "cameraman," "businessman," "cleaning lady," "mailman" and other sex-specific terms. The Princeton memo did not go into detail about pronoun usage.
In 2015, the University of Tennessee's Office for Diversity and Inclusion issued a memo that advised that the university community should begin using gender-neutral pronouns such as "ze," "hir," "hirs," "zir," zirs," "xem," and "xyr" instead of pronouns like "he," "she," "his," "her" and "hers."
The University of Tennessee's memo was denounced by a number of social conservatives, such as leading evangelist Franklin Graham.
"We're seeing this kind of thing more and more across the country as the secularists and progressives are pushing their godless agenda into our education system and corporate America," Graham, president of the Billy Graham Evangelistic Association, wrote in a Facebook post at the time. "I know the good people of Tennessee don't go along with this nonsense!
College students aren't the only ones being told that they need to use gender-neutral pronouns and terms.
It was reported in September that a fifth grade math and science teacher in Florida instructed students to use gender-neutral pronouns in class.
The teacher, Chloe Bressack, sent a letter home to parents titled "About Mx. Bressack." The letter asked that students refer to the teacher by her preferred pronoun, "Mx," which is pronounced "mix."
"[M]y pronouns are 'they, them, their' instead of 'he, his, she, hers,'" the letter explained. "I know it takes some practice for it to feel natural ... but students catch on pretty quickly."
Bressack was later transferred by the school district out of the fifth grade class to the Leon County Schools Adult and Community Education campus.
In October, a Catholic girls school in the United Kingdom sent a letter home to parents saying that students are expected to use the preferred pronouns and names of their transgender classmates. The letter, sent out by the headteacher at Sacred Heart High School in Hammersmith, drew the ire of a number of parents.
"If the letter the headteacher sent out materialises as policy and practices, it will be very confusing for the young people at the school," one parent was quoted as saying. "I see it as a very dangerous letter."
In late August, a first grader at the Rocklin Academy, a public charter school in California, was sent to the principal's office because she failed to refer to her classmate by the student's preferred gender.