Teacher Removed and Investigated After Calling Female-Born Transgender Student a 'Girl'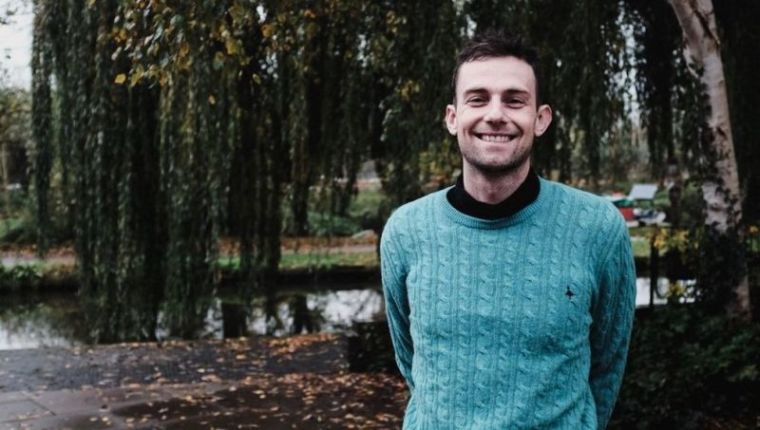 A Christian math teacher in the United Kingdom has been removed from the classroom for referring to a biologically female transgender student as a girl.
Joshua Sutcliffe, a 27-year-old who teaches 11 to 18-year-olds at a school in Oxfordshire, has been removed from his teaching capacity and is facing a disciplinary hearing after it was alleged in a Nov. 2 parental complaint that he discriminated against a female-born transgender student by stating "well done, girls" when addressing the student's small group during class. 
According to the London-based Christian Legal Centre, the Cherwell School launched a week-long investigation into the complaint. During the investigation, Sutcliffe, who also pastors at Christ Revelation church, has been barred from teaching and kept "in isolation" in a staff room.
The student in question self-identifies as male and Sutcliffe reportedly had not been instructed formally that she was to be referred to as a boy.
The Christian Legal Centre reports that Sutcliffe tried to balance his belief that sex is God-given with his duty to treat the child in a sensitive manner by simply avoiding the use of sex-specific pronouns in the class.
However, one instance when he mentioned a group of females that included the student in question, he stated, "Well done, girls." He later apologized after the student got upset.
In a statement shared by the Christian Legal Centre, Sutcliffe explained that although he didn't receive instruction on the matter and didn't "intentionally refer to the pupil as 'girl,'" he does not "believe it is unreasonable to call someone a girl if they were born a girl."
"I have been shocked and saddened by the actions of the school, which, in my opinion, reflect an increasing trend of seeing Christians, people like me, being marginalised in the public square, and our beliefs punished and silenced," Sutcliffe was quoted as saying.
According to the Oxford Mail, Sutcliffe has been teaching at the Cherwell School since 2015. At least six transgender students attend the school.
Although Sutcliffe was scheduled to have a disciplinary hearing on Wednesday, the newspaper reports that the hearing has been postponed.
"While the suggestion that gender is fluid conflicts sharply with my Christian beliefs, I recognise my responsibility as a teacher and Christian to treat each of my pupils with respect and dignity," Sutcliffe stated in his statement. "I have never looked to impose my convictions on others, I just try to earnestly live out the gospel of peace."
Sutcliffe explained in an interview on the British television program "This Morning" on Monday that he was initially told the school investigation would take one day. 
"On the Monday, I was left not knowing if I was going to be teaching. That process happened Monday, Tuesday, Wednesday. ... So, I was going in expecting to teach my students and do what I enjoy doing," he explained. "On the Wednesday, I found out there would be a disciplinary meeting this Wednesday coming up. It's been an ordeal really."
The Daily Mail reports that investigators heard uncorroborated accusations that Sutcliffe has made other references to the transgender student as a "girl" and that he had brought up religious issues in class. 
However, Sutcliffe denies the accusation and explained that he had only mentioned the anniversary of the Reformation during a general tutor session. 
Cherwell headteacher Chris Price told the Oxford Mail that "[t]his school takes issues of equality and discrimination seriously."
"[There are] a range of governor-approved policies to ensure the school acts appropriately and lawfully," Price stated, adding that he could not comment any further.
Andrea Williams, Christian Legal Centre chief executive, said in a statement that schools should be doing more to "help our children to live in the biological sex" rather than "encouraging them to change 'gender.'"
"This case is one of a flood of cases we are encountering where teachers are finding themselves silenced or punished if they refuse to fall in line with the current transgender fad," Williams argued.
The Cherwell School has been named a "school champion" for the pro-LGBT charity Stonewall and also received about a $13,000 Big Lottery Fund grant, the Oxford Mail relays.
Sutcliffe ran the Cherwell School's Bible club before it was shut down after 18 months.
According to The Daily Mail, the Bible club was closed down after Sutcliffe answered a student's question by saying that marriage was a union between only one woman and one man.